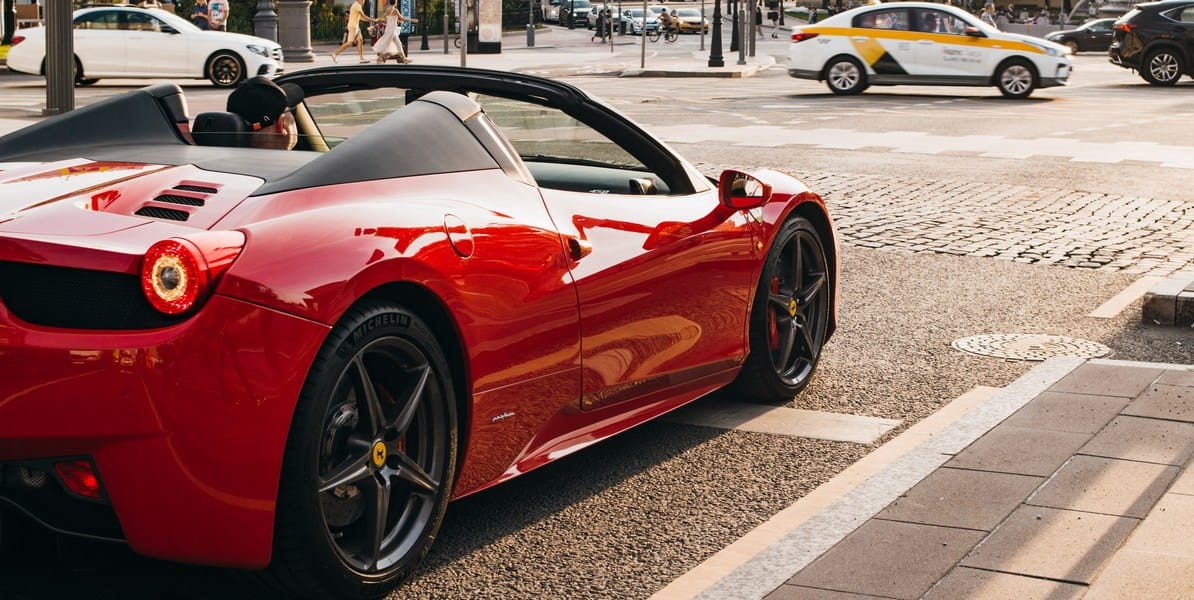 5 Best Car Wax Products to Buy This Year
Waxing your vehicle is an extremely important part of car ownership, and not just to keep it glossy! It protects your paint from fading due to the UV rays, it can be seen as a sort of sunscreen for your vehicle.
Also, if you live anywhere that salt is common, by the ocean, for example, the car wax helps build up a protective coat on your paint which can help prevent the car from rusting. Body rust is unappealing, but it also can lead to further damage of your vehicle. It's a waste of money not to wax your wheels.
So, you are looking for the best car wax? Read about types, benefits, and other must-know topics in this car wax buying guide that will help you with a decision.
Definition
Car waxes are a mix of waxes, oils, and solvents which can have crude oil distillates, petroleum, ethanol, mineral spirits, and more.



Its compound adds a layer of protection to the paint and can also bring out the best of the car's shine and luster. While waxing highlights the beauty of the paint, it's most prominent feature lies in its power as a protectant.
The best wax for car will see paint through moisture, UV rays, intense heat, a battery of pollutants, and prevent the oxidation process.
What Does It Do?
With the auto wax, you're making a barrier between the clearcoat and the outside to guard it against the air pollutants, UV rays, and water.



Rainwater and spray from the roads are full of all kinds of contaminants which can quickly move onto the paint, so the ideal way to protect against it is to ensure water quickly runs straight off the bodywork – something that wax performs by making the surface hydrophobic.
Since the wax is repelling dirt, you may be able to go longer between vehicle washes, which minimizes potentially damaging contact with your paint and extends its lifespan.
Types



There're two main types of car wax used today: natural car wax (carnauba wax) and synthetic car wax.
Natural carnauba wax– This type of wax is gathered from the leaves, processed, then blended with additional waxes like beeswax or oil. When it is applied to a car's exterior or any paint with a clear coat, it hardens and produces a razor-thin protective structure that is resistant to heat. Carnauba wax usually comes in two forms – yellow (pure carnauba and more expensive) or white (mixed with other ingredients and less costly). It's intended to protect the paint from exposure to the elements such as direct sunlight, water, and air pollutants. However, it usually lasts less than six weeks.
Synthetic car wax– Synthetic car wax or paint sealant is made from synthetic polymers that bond with paint to bring an artificial layer of protection. The big majority of car owners and detailers prefer this type as it's much more durable and easier to use. On the other side of the coin, paint sealants don't create the same shine as natural wax – which is why some car enthusiasts will apply carnauba wax on top of synthetic solutions.
Advantages
Beyond keeping your vehicle looking glossy and clean, there're 5 reasons why taking time to wax is beneficial to car owners.
1. Protection Against Scratches
The mentioned ingredients let car wax to be used as wax-hardeners and shine boosters. When the solution is applied, it creates a thin layer of protection to the clear coat of paint on top of the body.
As you wash the vehicle, whether yourself or through a car wash, the scrubbing motion grinds small dirt particles into the body and makes scratches. Layers of wax applied on the vehicle "allow" dirt to slide off the body instead of grinding into the paint.
2. Guards the Paint Against Exposure
Every day, the body of a truck, SUV, or car is exposed to weather elements. Elements such as ultraviolet rays, salt, sun, tree sap, rain, wind, and bird droppings can damage the paint on your vehicle.
The damage is caused typically by the oxidation — which slowly eats the chemicals found in the paint until it starts to separate from the body. This's why paint fades or chips first.
By applying a coat of wax regularly, you protect the body from exposure to these harmful things, so it'll hold up against time.
3. Money Saver
It can cost a lot to have a paint job done on your vehicle. As a result, most automotive manufacturers recommend having your machine waxed regularly and typically include waxing in their standard scheduled maintenance.
It can extend the paint's lifetime significantly — reducing the need to have the vehicle repainted to escape rust damage.
4. Better Resale Value
When you drive your baby to a dealership or sell it to a private owner, assigning a resale value is the first step.
Professional automotive estimators take into account several factors, including mileage, the shape of the interior, service records, and the body/paint condition.
If the paint is faded, chipped, or showing signs of age, it can decrease the resale value. Since most trade-ins are valued at the bottom of the bluebook scale, ensuring the vehicle is in good shape inside and outside can increase the resale value.
Adding a layer of wax on a regular basis preserves the new-vehicle look by preventing damages caused by small scratches and road debris.
5. Shiny Look
Many manufacturers make spray-on waxes where you only spray it on the car, wipe it off with a microfiber towel, and perform a final "polish" with a clean microfiber cloth.
It can significantly improve the luster of the paint, making the car look shiny, clean, and brand new. Being proactive in routine service and maintenance is the best way to extend the lifespan of any vehicle. It includes waxing the exterior.
Still, it's also crucial to remember that interior components, such as leather seating and dashboards, also need routine cleaning and protective polishes. Most body and paint experts suggest having the car professionally waxed every three months is a good baseline, but you should always check this with your car manufacturer.
What is Best Car Wax?
The answer is – it depends on what you want for you and your vehicle. The following 5 are the best solutions in the market.
1. Meguiar's Black – Best Wax for Black Cars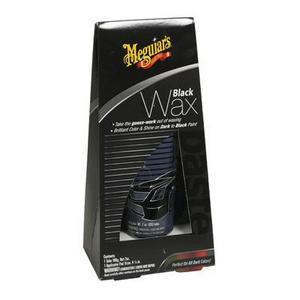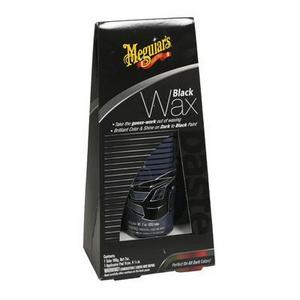 Meguiar's Black Wax is an innovative wax designed to produce marvelous levels of shine on darker colored cars.
It doesn't make use of colorants or dyes, but rather specially blended polymers and micro polishing agents that polish away and minimize the appearance of minor defects, creating an ideally flat finish.
The solution includes a foam applicator for easy application. It contains a mild blend of abrasives and micro cleaners that allow it to self-prep the surface. That means this product cleans, polishes, and protects in one simple step. It allows you to forget the time-consuming polishing step with a pre-wax cleaner since the solution essentially has one built-in.
PROS//
Specifically designed to produce brilliant color and shine on dark to black paint;
Long-lasting protection;
Can be applied in sunlight;
Excellent water shedding and beading;
Easy to remove.
CONS//
Won't hide or remove scratches.
2. Dodo Juice Diamond White Hard Product – Best Wax for White Cars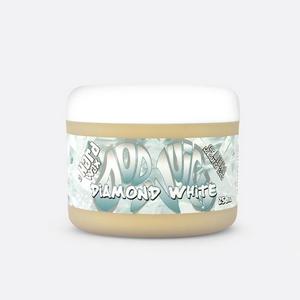 This carnauba-based wax is formulated especially for white, silver, and other light-colored cars. Each natural wax found in this product is of the utmost purity, so light paints shine with crystal clarity.
Dodo Juice Diamond White Hard Wax dries to a glossy, hard finish that provides great water-beading and durability. Since it's hard carnauba wax, the solution applies sparingly and evenly to give you consistent results every time.
The newer pearlescent paints really glow underneath this wax. For the best results, remove all paint impurities before waxing. This will ensure the absolute clearest, most reflective finish.
PROS//
Specially formulated for white, silver, and other light-colored vehicles;
Produces a very slick surface with an excellent shine;
The hard finish provides great water-bedding and durability;
It spreads easily;
Pleasant smell.
CONS//
A bit expensive for the amount received.
3. Meguiar's Ultimate Liquid Solution – Best Rated Car Wax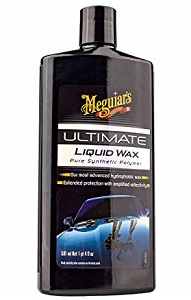 It's the best synthetic car wax that offers the ultimate paint protection and shine in an easy-to-apply liquid formula. Meguiars Ultimate Liquid Wax highlights the best in any paint finish.
It features Meguiar's ThinFilm technology, which makes this product incredibly easy to apply. It can be used in direct sunlight on a warm surface – it won't affect the performance of Meguiars Ultimate Liquid Wax.
The solution lasts longer than carnauba wax and even longer than many synthetic waxes. It's formulated to provide the longest-lasting protection and water-beading.
Meguiar's proprietary hydrophobic polymer technology minimizes surface tension, so water beads and rolls off! Also, it improves paint color, depth, and reflections.
PROS//
Provides maximum synthetic protection, durability, depth of color, and reflectivity;
Its hydrophobic polymer technology increases surface tension to protect paint;
Safe and effective on all glossy paint;
Easy to apply;
Delivers deep glass finish.
CONS//
It's not ideal for black cars.
4. Aero Cosmetics Kit – Best Liquid Car Wax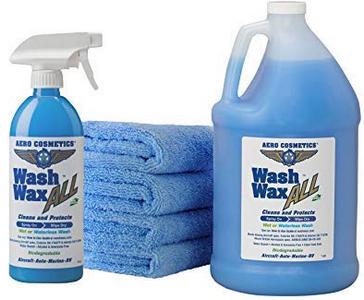 While Aero Cosmetics Car Wax Wash Kit is far from ideal, compared to a comprehensive auto detailing, it offers better productivity than most other wash-and-wax products. Coming with both a jug and bottle of the liquid wash-and-wax, it's also an intelligent bulk purchase.
With a water-based formula, it's safe for several surfaces, including metal, body panels, and plastics. The finished results include a blemish-free surface with a noticeable gloss. The solution doesn't provide the mirror-like quality some car owners look for. It can also be challenging to apply in large areas at one time.
This product requires some time to work in and polish, even with a powder applicator. This can make it more difficult to use in direct sunlight than other solutions.
PROS//
Cost-effective;
Makes an anti-static, non-stick coating that repels dirt and dust;
Provides a high level of UV protection;
No eye or skin irritation;
Water-based and biodegradable formula.
CONS//
Doesn't leave the slick surface and does not last as long compared to paste wax;
5. Collinite Liquid Insulator No.845 – The Longest Lasting Car Wax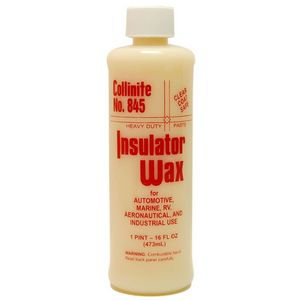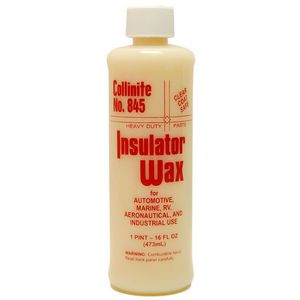 Collinite waxes were initially developed for power companies to guard against high voltage power failure, electrical fires, and explosions. So, imagine how well it'll protect your car's paint.
Collinite Liquid Insulator Wax No.845 is one of the finest liquid carnauba waxes you can find. It has the wetness and shine of carnauba, but its length of life is more like a paint sealant. You can expect up to five months of protection and brilliant water-beading, even on non-garaged cars.
It's best in class solution when it comes to long-term durability, easy application, and paint enhancement. The product is also used on buses, trucks, buses, and aircraft where protection is central, but frequent reapplications aren't practical.
The wax is great for fleet owners, due to its longevity. Plus, it produces a high gloss, clear coating that repels salt spray, sun, bugs, pollution, water, and more.
PROS//
Easy on/off application;
Offers well-known durability;
Leaves high-gloss shine;
Provides a similar grade of protection as a paint sealant;
It doesn't leave any powdery residue.
CONS//
You can only use it in warmer temperatures.