10 Best Diesel Trucks for Driving, Towing, and Hauling



Thanks to its built-in toughness and versatility, along with its family-friendly orientation, diesel trucks continue to be top-sellers year after year. Though only a few manufacturers produce trucks, that cover a wide range of sizes and capabilities, from basic midsize work diesel trucks to heavy-duty giants wrapped with richness features.



Determining the best truck for your requirements can be tricky, even for those well-informed about axle ratios, payload capacities, and the difference between traditional and 5th wheel towing.
What is the Best Diesel Truck to Buy?



Diesel-powered trucks have long been the choice for shoppers in need of serious towing and hauling. With their abundant power and torque, truck diesels get the job done without any pain. Whatever type of capability you're searching for, you can find a diesel pickup for the job, armed with car-like luxury features, and just as easy to ride.
Here then, are the 10 best diesel trucks on the market in 2020.
1. 2020 RAM 2500 – Overall Best Diesel Truck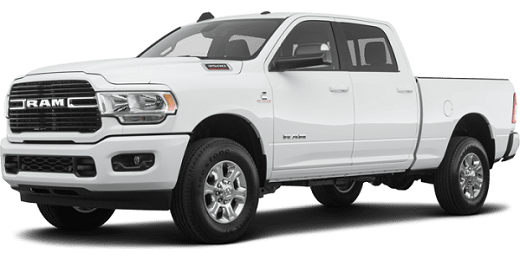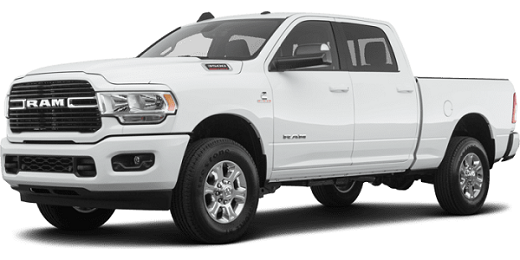 The 2020 Ram 2500 sits in the middle between the light-duty Ram 1500 and the super-strength Ram 3500. It's available in a broad scope of diesel engines, drivetrain, bed, and cab configurations. Updates for 2020 are minor, but the RAM 2500 was redesigned last year and still remains crisp.
Noteworthy upgrades for the best diesel truck include more high-strength steel in the frame and aluminum body panels to reduce weight and enhance fuel economy, better hauling and towing capabilities, and an improved array of standard/optional safety features. RAM 2500 borrowed the interior from the recently updated Ram 1500, which is one of the nicest in the class.
Every Ram 2500 offers an available turbocharged 6.7-liter diesel six-cylinder engine (370 hp, 850 lb-ft) matched with a 6-speed automatic.
The famous 2500 4×4 Crew Cab model provides a max payload of 2380 pounds and a max trailer-weight rating of 19,010 pounds. Those are great figures for the niche. With the 370-hp model of the Cummins, the 2500 4×4 Crew Cab can pull 16,870 pounds and haul 3240 pounds.
2. 2014 RAM 1500 – Best Used Diesel Truck
This was a top-rated full-size diesel truck just a few years ago, so you can find a decent number of them out there. Bear in mind this was available with either a V6 standard gas engine or diesel engine, so ensure you find one with the diesel engine.
The 2014 RAM 1500 was available with a regular cab, extended cab, or a crew cab with two different bed sizes. There were quite a few different trims available for this model, so keep your eyes open and be sure you look at the various features in any used model you consider. The standard Tradesman level featured a sprayed-in bedliner, vinyl upholstery, and locking tailgate.
By contrast to this, the Longhorn trim had remote ignition, front/rear parking sensors, and a larger fuel tank. It also included a Navigation system, and available features such as leather upholstery, leather/wood steering wheel, and keyless entry. A lot can change from one trim to another, so keep that in mind. As long as you get the 2014 Ram 1500 with the 3L turbocharged diesel V6 engine, however, you should get up to 240 horsepower and 420 lb.-ft. of torque.
3. 2020 GMC Sierra 1500 Diesel Truck – Best Diesel Truck for Cruising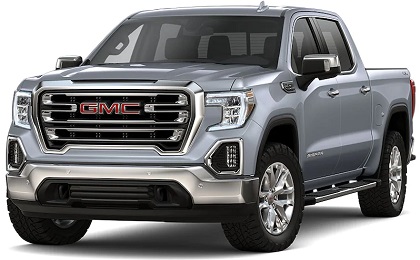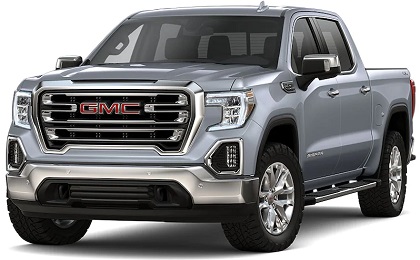 The 2020 Sierra 1500 diesel truck is the Chevrolet Silverado's better-looking brother. While it's identical to the Silverado mechanically, it's different inside/out. It arrives with a few exclusive features like a carbon-fiber cargo bed.
When it comes to fuel efficiency that doesn't affect capability, Duramax 3.0L turbo-diesel I-6 engine for the new GMC Sierra 1500 is a quite smart powertrain. The model also marks the first-ever inline-six turbo-diesel for GMC's full-size light-duty truck. This motor design enables a smoother driving experience.
It's paired with a 10-speed automatic transmission, so this engine isn't only efficient and powerful, but responsive and buttery smooth while at work or play. This half-ton diesel truck can tow up to 12,200 pounds and support a payload of up to 2240 pounds when properly equipped.
4. 2020 Chevy Silverado 1500 – Best Diesel Truck MPG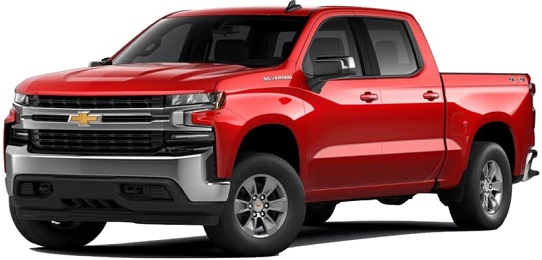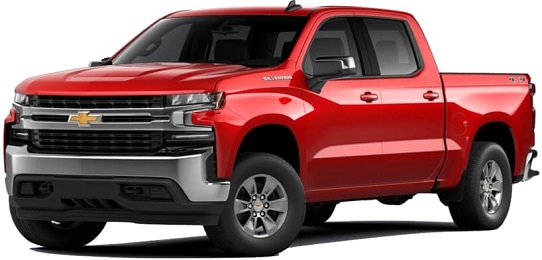 The 2020 Chevy Silverado 1500 stays one of the most recognizable pickup trucks in the niche, with a stylized exterior and loads of customization options. This half-ton diesel truck is highlighted by a fuel-efficient, torque-loaded Duramax diesel available Duramax 3.0L Turbo-Diesel makes Silverado America's most fuel efficient pickup, with 23 MPG city and 33 highway.
The diesel engine is pretty smooth, yet it has lots of torque. Its 10-speed automatic transmission shifts promptly even with all that weight. Unlike the F-150, the Silverado doesn't sway or struggle when pulling that weight, and it works cleanly even when going uphill.
When properly equipped, the smallest diesel pickup on this list can tow up to 13,400 pounds—1,200 more than the strongest outgoing model. Besides, this diesel pickup truck can haul more than 2,000 pounds of payload in its cargo bed.
5. 2020 RAM 3500 Heavy Duty – Best Diesel Pickup Truck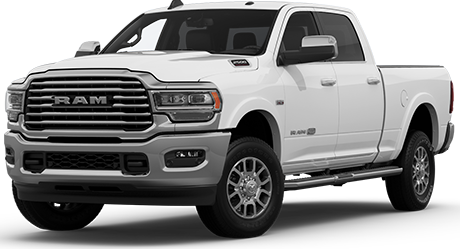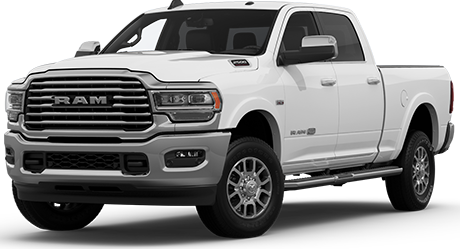 The 2020 Ram 3500 Heavy Duty is the RAM's most capable consumer pickup, offering one of two optional Cummins 6.7-liter I-6 turbodiesel powerhouse.
The Ram 3500 is the diesel engine truck available as a regular cab, crew cab, or segment-exclusive extended Mega Cab configuration. Dual rear wheels are optional for maximum payload and towing capacity, while four-wheel drive is available too.
The Heavy Duty is available with a powerful turbodiesel engine, the iconic 6.7-liter Cummins I-6, that produces 370 hp and 850 lb-ft. There's also a high-output Cummins engine available, which creates 400 hp and 1,000 lb-ft of torque (the first HD truck to break four numbers).
With the Cummins HO and its 1000 lb-ft of torque, 3500 sports a towing capacity of 35,100 pounds and a maximum payload of 7680 pounds – manufacturer claims these figures are class-leading.
6. 2020 Ford F-250 Super Duty – Most Reliable Diesel Truck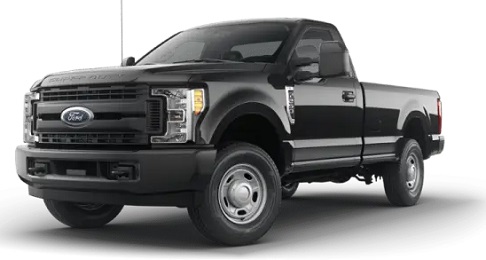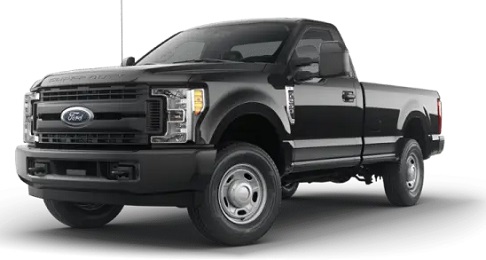 Modern heavy-duty trucks are ever more capable, and the new Ford F-250 is an ideal example. It's one of the best turbo diesel trucks equipped with the connected technology, comfort, and driver assistance features more common to light-duty pickups, blurring the conventional lines between family truck and work diesel truck. Providing more capability than the F-150 and more affordable pricing than the F-350 or F-450 Super Duty diesel trucks, the F-250 leverages exceptional utility with everyday usability.
You'll get more towing capacity with the freshly updated 6.7-liter turbo Power Stroke diesel V8, which delivers up to 475 horsepower and 1,050 lb-ft of torque (both best-in-segment).
With this powerful engine, the Super Duty delivers up to 24,200 pounds of traditional towing, 32,500 pounds with a 5th-wheel, or 37,000 pounds via a gooseneck.
7. 2020 Ford F-350 Super Duty – Best 3/4 Ton Diesel Truck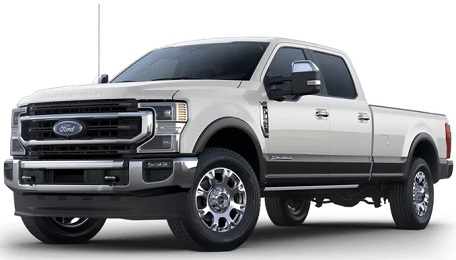 Alongside its Chevy Silverado 3500 and RAM 3500 contenders, the 2020 Ford F-350 Super Duty brings the muscle to the game. The Ford F-350 is quite similar to the F-250 in design and driving character. They have the same sturdy engine options and generally the same standard/optional features. The biggest difference is in the F-350's upgraded functionalities.
The F-350 is a 3/4 ton diesel truck that comes in six trims: XL, XLT, Lariat, King Ranch, Platinum and Limited. It can be configured as a regular, an extended, or a crew cab with either a 6.8- or an 8.2-foot bed length.
2020 Super Duty has new engine and transmission combinations that deliver more than 24,000 pounds of traditional trailer towing capacity. It features 6.7-liter turbocharged diesel V8 (475 hp, 1,050 lb-ft) and 10-speed automatic transmission.
8. 2020 Ram 1500 EcoDiesel Truck – Best Mid-Sized Diesel Truck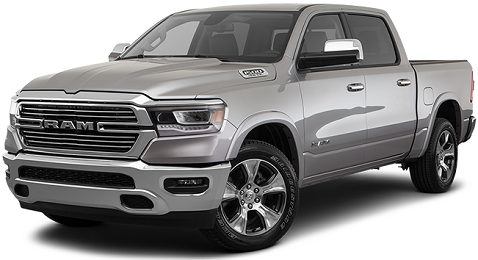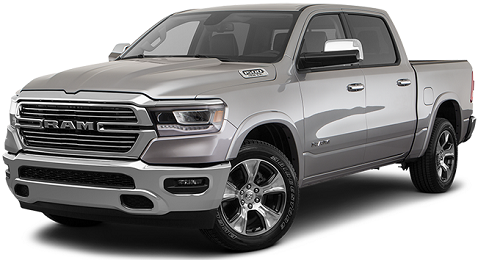 Competition is fierce among pickup truck diesels nowadays. But if you're forced to choose a favorite, it's the 2020 Ram 1500. With spectacular onboard technology, cute design, excellent capability, and comfy drive quality, this wheeler is truly hard to beat.
This 3.0-liter V6 makes 260 hp and 480 pound-feet of torque. What's more, that class-leading torque comes on at just 1,600 rpm, which is 400 rpm more than before. Therefore, there's more low-end grunt upon initial acceleration, and the retuned, 8-speed automatic transmission handles the power so quietly you can barely say it's there at all.
The EcoDiesel can haul 2,040 pounds in its bed or tow 12,560 pounds behind it – the latter being the first-in-class number.
9. 2020 Ford F-450 Super Duty – Best Diesel Truck for Towing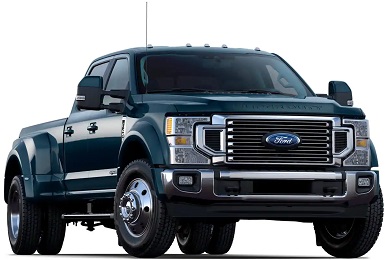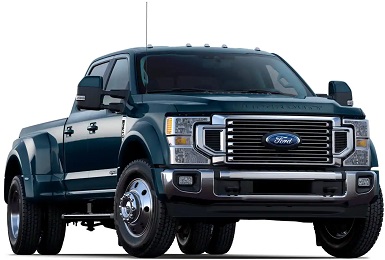 Ford's pickup truck roster is simple to understand. As the figures get bigger, the trucks get more capable. The 2020 Ford F-450 shows the peak of the non-commercial fleet. Properly armed, it can tow up to 37,000 pounds due to 1,050 lb-ft of stump-pulling torque provided by a next-generation 6.7-liter turbodiesel V8 engine.
Towing is the trademark of this diesel truck's game, and the new F-450 Super Duty brings two critically important components of technology to support that role. The first is upgraded Trailer Reverse Guidance, which now works with the both gooseneck and fifth-wheel trailers. The second is Pro Trailer Backup Assist – a semi-automated steering tech that makes reversing a trailer easier.
This a full-size heavy-duty pickup is available in 6 trim levels: XL, XLT, Lariat, King Ranch, Platinum and Limited. Cab trims include regular cab (XL and XLT only) and crew cab, each bundled with an 8.2-foot bed and a dual-rear-wheel axle. The diesel engine puts out an outlandish 475 horsepower and 1,050 lb-ft of torque. A 10-speed automatic transmission and rear-wheel drive are standard while four-wheel drive is optional.
10. 2017 Nissan Titan XD Diesel Truck – Best Diesel Truck out of USA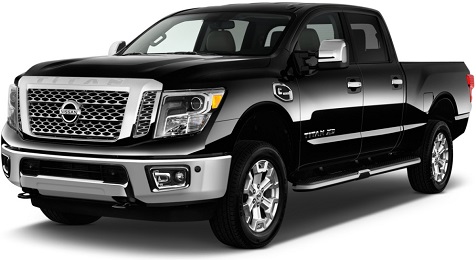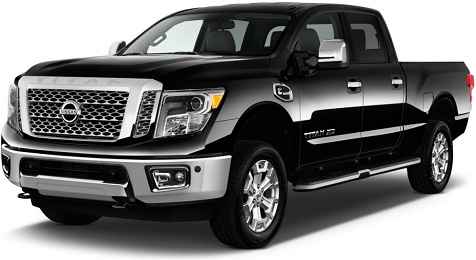 The XD combines a near-heavy-duty build and an available Cummins turbo-diesel V-8 to serve a segment somewhere between established half-ton and three-quarter-ton pickups. Ran by the standard 5.0-liter, the Titan XD midsize diesel truck featured a maximum towing capacity of 12,000 lbs. Nissan is the only truck manufacturer to utilize this engine in a conventional pickup, even though it has been on the market since 2007. The Cummins engine generates 310 horsepower and 555 pound-feet of torque.
For a truck with its level of hauling and towing capacity, the Titan XD has a very pleasant drive. Unlike many heavy-duty diesel pickup trucks that feel high-strung when empty, the XD stays compliant over bumpy roads and once in a while transmits sharp impacts.
Also, this machine is capable of handling the utility needs of most average truck owners. Plenty of interior storage, as well as excellent exterior bed storage, opts, give the Titan a unique position in the niche.
Best Diesel Truck Engines
Though much has changed in the truck industry over the years, one thing has and most likely will stay constant – the engine that lies inside, ready to work for you at any time. That's why top diesel trucks such as the Ford Super Duty, Ram 2500/3500, and Chevy Silverado 2500 invested so much in research and development to deliver blue-collar workers all the relentless power and strength they need.
We want to give you a closer look at each of these legendary diesel trucks' numbers via this Cummins vs. Duramax vs. Power Stroke diesel engine comparison!
| | Cummins 5.9L 12-Valve | Cummins 6.7L 24-Valve | Duramax 6.6L LBZ | 6.4L Power Stroke | 7.3L Power Stroke |
| --- | --- | --- | --- | --- | --- |
| Displacement: | 5.9L (359ci) | 6.7L (408ci) | 6.6L (403ci) | 6.4L (390ci) | 7.3L (444ci) |
| Layout: | I-6 | I-6 | V-8 | V-8 | V-8 |
| Power: | 160hp – 215hp at 2,500 rpm | 385 hp @ 2,800 rpm (Aisin AS69RC automatic transmission) | 360 hp @ 3,200 rpm | 350 hp @ 3,000 rpm | 275 hp @ 2,800 rpm |
| Torque: | 400 lb-ft – 440 lb-ft at 1,600 rpm | 865 lb-ft @ 1,700 rpm (Aisin AS69RC automatic transmission) | 650 lb-ft @ 1,600 rpm | 650 lb-ft @ 2,000 rpm | 525 lb-ft @ 1,600 rpm |
| Bore x Stroke: | 4.02×4.72 inches (102x120mm) | 4.21×4.88 inches (107x124mm) | 4.06×3.90 inches (103x99mm) | 3.87×4.13 inches (98x105mm) | 4.11×4.18 inches (104.4×106.2mm) |
| Valvetrain: | OHV with 2 valves per cylinder | OHV with 4 valves per cylinder | OHV 4-valves per cylinder | OHV with 4 valves per cylinder | OHV with 2 valves per cylinder |
| Fuel Injection: | Bosch VE44 rotary injection pump or Bosch P-7100 injection pump | High-pressure common rail with Bosch CP3 injection pump | High-pressure common rail with Bosch CP3 injection pump | High-pressure common rail with Siemens K16 injection pump | High Pressure Oil Pump with Hydraulic Electronic Unit Injection (HEUI) |
| Induction: | Holset fixed-geometry turbocharger | Holset variable-geometry turbocharger | Garrett variable-geometry turbocharger | BorgWarner series sequential variable–geometry and fixed compound turbochargers | Garrett fixed-geometry turbocharger |
| Head material: | Cast iron | Cast iron | Cast aluminum | Cast iron | Cast iron |
| Block material: | Cast iron | Cast iron | Cast iron | Cast iron | Cast iron |
| Compression Ratio: | 17.0:1 | 17.3:1 | 16.8:1 | 17.5:1 | 17.5:1 |
| Emissions systems: | N/A | Cooled exhaust gas recirculation, oxidation catalyst, PDF, and selective catalytic reduction with diesel exhaust fluid | Cooled exhaust gas recirculation and diesel oxidation catalytic converter | Cooled exhaust gas recirculation, diesel oxidation catalyst, and diesel particulate filter | Exhaust gas recirculation, diesel oxidation catalyst |
How to Choose the Best Diesel Truck
Buying the right diesel truck for your needs can be a challenge, as there is a range of trucks on offer. When you are seeking for a good bargain on a diesel truck, there are some ways in which you can opt between them easily, helping you to get the best vehicle for your money.
Reviews – There have been a great many reviews of diesel trucks, some making comparisons between them. Therefore, you should survey reviews first. Reviews are a great source of information on the best diesel trucks around. Find them online, or you can read car magazines or get recommendations from local suppliers;
Engine power – Not all trucks are made equal, and this is especially true of diesel engines. With trucks, this impacts not only the amount of power you have to push the truck up the hill but also how much it can carry. A good diesel truck should be able to pull a 20,000 pounds trailer, which is enough to carry a good quantity of rocks, bricks, or cement. Some trucks, like RAM, may have a better engine, but it's too slow in a start-up. Take into account all these elements when deciding. Generally, diesel engines are more fuel efficient and powerful than their gas opponents;
Environmental impact – Many prefer the diesel engine thanks to its association with reduced CO2 emissions and pollution. Some diesel trucks are better on this matter than others. Some have special features that minimize the amount of carbon and nitrous oxide emissions, which are big issues in these engines. You can choose a truck with a hybrid engine, which allows you to utilize this engine for power, and the electric one for cruising;
Price – Price is a factor that may help you to decide between diesel trucks. They can be very expensive, so expect to pay between $35,000 and $80,000 for a brand new vehicle. Other models can cost more, and those who are more affordable will often come with significant reductions in power. Diesel prices are higher than gas, but this is exceeded by fuel savings and reduced carbon emissions.