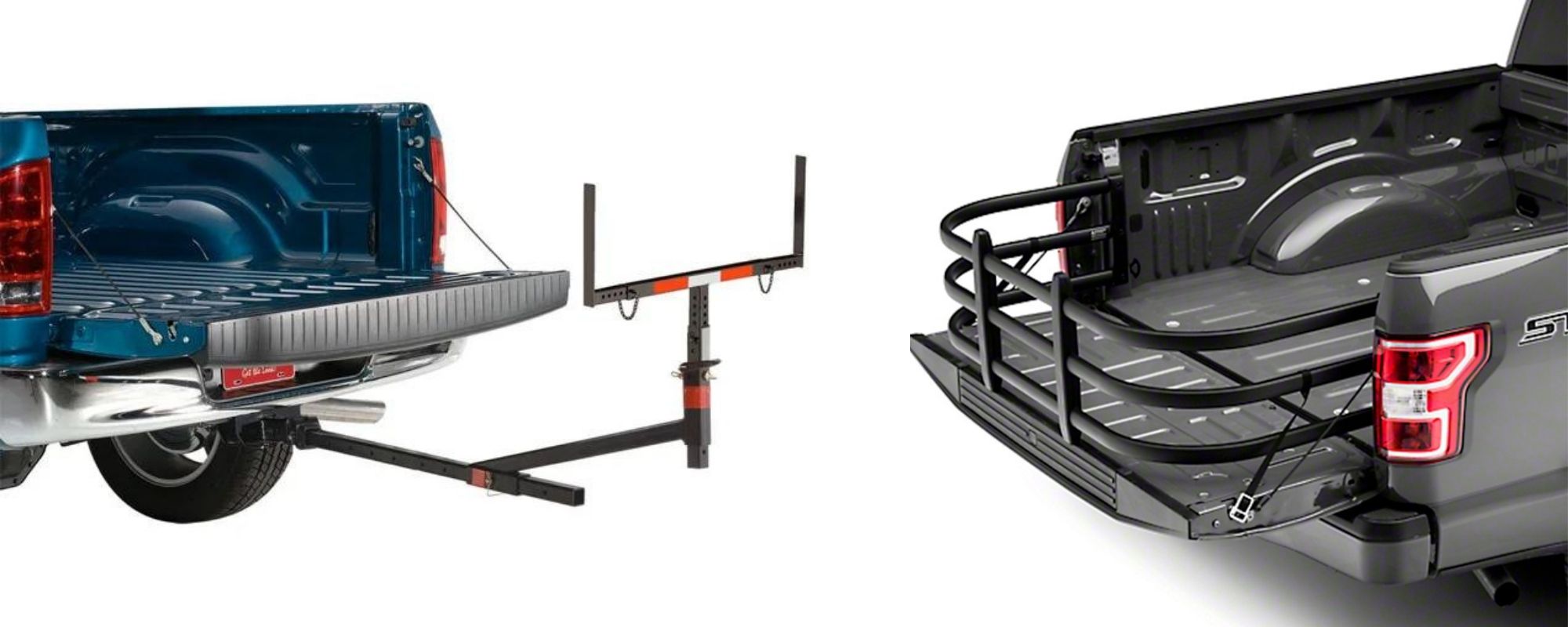 Best Truck Bed Extender in 2022 + A Complete Buying Guide
Trucks are considered the most versatile heavy-duty vehicles, and that's mostly because of their beds. While they provide plenty of space to haul anything, sometimes you need extra space for carrying long items like lumber or kayaks – and that's where the best truck bed extender comes.
Truck bed extenders add a few feet to the regular bed size, making it more convenient for hauling different things more seamlessly. Besides, a high-quality bed extender lets you leave the tailgate down and load longer items with peace of mind. With a bed extender, the things you're hauling will be secure and well-supported.
You can find many bed extenders with different features on the market, and you can choose one to match your specific needs and budget. Keep reading to learn more about the best truck extender's characteristics and discover the 5 best models for easier hauling.
Best Truck Bed Extender in 2022: Top 5 Choices to Boost Your Truck Capacity
We've tested dozens of units and chosen the 5 best extenders for various types of trucks and vehicles in general. Keep scrolling to discover their key features, strengths and weaknesses.
1. Best Overall: AMP Research BedXTender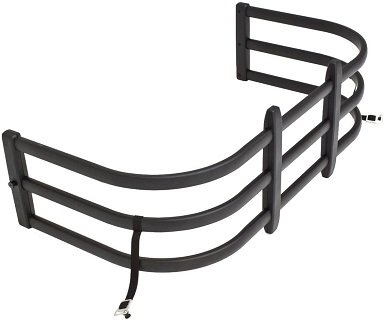 Key features:
U-shaped design
Flip-out style
Torque-resistant
Easy to assemble and install
3-year limited warranty
The AMP Research BedXTender features a standard U-shaped design that provides more capacity. It has 6063-T6 aluminum and glass-reinforced nylon composite, which is an excellent combo that delivers enhanced durability without adding a lot of weight to your vehicle.
The BedXTender features a convenient flip-out design that allows you to open the tailgate, flip the extender over, and add two feet of length to your current cargo bed. Once you've done it, you can simply flip it back into the bed. An advantage of such a design is the ability to use the extender as a cargo organizer and keep smaller items in place.
This unit is available in a black and metallic finish. It might require some modification in order to install it, but the kit comes with detailed instructions for how to do it.
PROS// High-quality bed extender; Easy to install; Heavy-duty materials; U-shaped designed for maximum capacity; Two metallic finishes to choose from.
CONS// You might need to order some parts separately.
2. Best for Kayak: Yakima Outpost HD Truck Bed Rack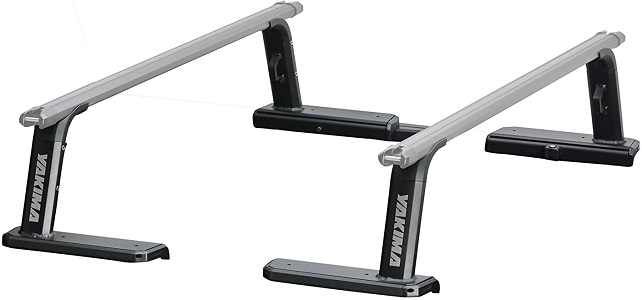 Key features:
Compatible with all Yakima mounts to carry lumber, kayaks, surfboards, bikes, etc.
It fits most truck beds
QuickChange rack attachment for easy on-off
Build to last
Integrated Same Key System locks to secure your rack system
One of the best things about the Yakima Outpost HD Truck Bed Rack is that it doesn't require any drilling or time-consuming modifications – all you need to do is place it onto the top of your truck bed's walls. Besides, the crossbars come in different lengths, meaning that this unit can be used on different truck beds, regardless of their width.
You can use the Outpost to haul bikes, kayaks, skis, and surfboards. This heavy-duty tailgate extension rack lets you carry long and heavy items with peace of mind without adding more weight to your truck. In fact, it can reduce the truck's overall height when loaded.
According to the manufacturer, the Outpost can withstand up to 500 pounds during on-road driving and 300 pounds in an off-road environment. The kit includes all the necessary installation hardware, and you'll need about one hour to place it.
PROS// Heavy-duty extender; Suitable for truck beds of varying lengths; Supports heavy loads; Durable; Integrated tie-down points to secure your load more easily.
CONS// Not as high as expected.
3. Best for Ford F-150: Genuine Ford 9L3Z-99286A40-C Bed Extender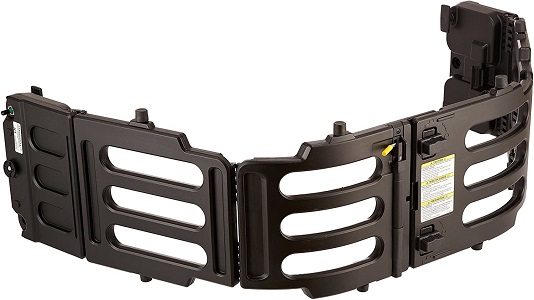 Key features:
DOT-compliant
Provides you with additional 18 inches of carrying space
Fiberglass-reinforced polypropylene
Simple installation
Fits 2009-2014 Ford F-150
If you're looking for a well-rounded bed extender for your Ford F-150, look no further than the Genuine Ford Bed Extender. It also works as a protector that prevents larger cargo from falling out while adding 18 inches of carrying space.
Users love its classic design that takes your pickup's aesthetics to the next level. Thanks to its traditional yet phenomenal U-shaped style, you can conveniently carry heavy loads with your Ford F-150. This extender is made from brushed fiberglass that's strong yet lightweight, which is another great benefit.
This extender will easily blend into your vehicle, regardless of its color and overall style. Aside from its classy design, this truck bed extender provides exceptional value for years to come.
PROS// +18 inches of carrying space; Durable; Quick and easy installation; Lightweight; Sleek design.
CONS// Users complain about the extender's shape, which limits the types of loads you can carry.
4. Best Aluminum Truck Bed Extender: Dodge Ram Bed Extender By Mopar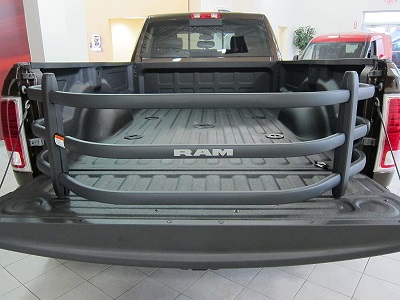 Key features:
1-year warranty
Genuine OEM
Reputable brand
It fits most Ram models
Weighs 15 pounds
The Dodge Ram Bed Extender has a sleek and modern design that will make you stand out on the road. You can install it directly to the tailgate to add a foot and a half of additional capacity for your equipment, tools, and cargo.
This is an incredibly durable aluminum bed extender that significantly increases the number of items you can haul. It fits most Dodge and RAM bed sizes, and you won't go wrong with it if you're looking for something attractive and durable.
Some mounting hardware is included in the kit, but you might need to make some cuts to see the mounting holes. Also, make sure you have a rivet tool for the installation process.
PROS// Durable; Attractive design; Easy to install; Easy to disassemble; High-quality metal bars.
CONS// Unclear instructions.
5. Best Pickup Truck Bed Extender: Darby Industries 944 Extend-A-Truck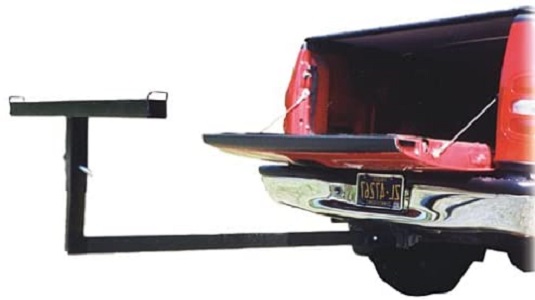 Key features:
4-feet support
Highly adjustable
Easy to install and remove
Receiver hitch included
Adjustable height for rooftop hauling
Any pickup truck can benefit from a phenomenal Darby Industries 944 Extend-A-Truck. This is the best pickup extender for those who use their pickups to haul heavy loads and need something for a more convenient ride.
This is a pretty versatile extender you can use to secure objects above or behind the vehicle. It is an excellent choice for business owners who operate their pickups daily to transport cargo from one place to another.
Another great advantage of this pickup extender is an included red flag that promotes and ensures road safety, as well as pins and clips that enhance the overall stability.
PROS// More secure hauling of long loads; Receiver hitch included; Easy to store when not in use; 4-feet-wide support; A red flag included.
CONS// Some parts are cheaply made.
Truck Bed Extender Types
There are three main types of truck bed extenders, and each of them is suitable for different purposes:
Standard
A standard truck bed extender is a U-shaped unit often made of plastic or metal. It is perfect for hauling items that aren't particularly heavy and longer than your truck's bed. You can connect it to your truck's tailgate and provide an additional two-feet capacity.
Bedside
A bedside extender offers more hauling capacity than its standard counterpart. It has support arms to secure items longer than your truck bed, allowing you to carry heavy things without worrying about losing or breaking them during transport.
Cargo Slide
Cargo slide transforms your truck bed into a drawer you can slide in and out for much easier loading and unloading. Additionally, it doubles as an extender. Still, it requires a right-mount hitch for increased cargo support, especially if the bed extender is locked in place.
Brands to Choose
While different manufacturers and companies sell truck bed extenders, we suggest you go for some of the most reputable brands in the industry, including:
Pricing Range
Truck bed extenders are available at different prices, including:
$60-$100: The cheapest truck bed extenders fall into this category. While most are durable enough to withstand heavy loads, entry-level extenders are commonly designed for objects not longer than your truck bed.
$200-$300: Truck extenders at this price range feature high-quality materials, and you can use them for carrying longer and heavier items. You can also find some well-known brands within this category.
$400 and more: The most expensive truck bed extenders are $400 or even more. These items feature premium materials and offer the best possible support for your heavy and long items.
Points to Check When Buying the Best Truck Bed Extender
Depending on the length and weight of the items you're planning to carry, you can choose between cheaper or more expensive models available on the market. Additionally, we suggest you take a closer look at the following features when shopping for the best extender for your truck bed:
Material
Ensure your truck bed extender is made of sturdy, heavy-duty materials so that it can carry heavy loads without failing. We highly recommend aluminum or heavy-duty steel, while carbon fiber is a go-to choice for a tailgate extender. Extra feature users find convenient is corrosion resistance.
Ease of Installation
If you're not an expert in assembling bed extenders, we recommend hiring a professional to help you with the job. Another option is choosing a model that's easy to install. Also, ensure you pick an item that's easy to disassemble and store to prevent its potential damage due to exposure to harsh elements.
Compatibility
Remember that some truck extenders don't work with every vehicle. Check the product's size and specs to ensure it's compatible with your truck to ensure you're not wasting your money on something you can't use.
Purpose
Always think about the extender's purpose. While some models may be high-quality and durable, they might not meet your needs. For instance, consider a truck bed extender for the kayak if you're looking for a product to carry long items. That way, you'll know you've made the right choice.
Extra Features
Some truck extenders come with additional features you can enjoy. Some have characteristics to secure your load in place, while others offer an adaptor that ensures the truck bed extender stays firmly in place.
Why Should You Use a Truck Bed Extender?
If you're still wondering whether you should buy a tailgate extender or not, let us point out some of its core benefits:
More capacity: If you're frequently hauling heavy stuff around, a truck bed extender is something you need. It helps you save more time and gasoline by allowing you to carry various things at once.
Helps you store your items more securely: The best truck bed extenders come with a strap that keeps your stuff in place to prevent their damage or breaking during transport. Besides, it makes sure your items don't end up in hard-to-reach areas when you brake suddenly.
Broad compatibility: Some bed extenders are compatible with other vehicles, meaning that you don't need a truck even if you plan on hauling long and heavy items. You can use an extender on your SUV or a van, and you won't find it difficult to install and remove.
First-Hand Tips for Buying a Truck Bed Extender
Bed Extender Depends on What You're Hauling
As a rule of thumb, you should go for a truck bed extender that allows you to haul your items conveniently. For instance, if you're looking for something that provides extra space while helping you keep things organized, you might go for a clamshell extender. On the other hand, a T-bar-style model is a more suitable solution for carrying canoes, lumber, or long items in general.
Double-Check Your Receiver
Before you make your final buying decision, it's recommended to check your receiver. While most extenders fit two-inch receivers, it's recommended to double-check them to avoid paying for something you cannot use.
Ensure Your Bed Extender is Compliant with the Traffic Laws
Most tailgate extenders have reflectors or flags for increased visibility. If your model doesn't have them, you'll probably need to enhance it according to the state's traffic laws.
How to Install Tailgate Extension?
The installation process depends on the type of truck bed extender you're using. While some require a hitch mount to connect to the truck, standard U-shaped truck extenders come with clips and straps you'll hook onto the tailgate's interior edge to keep it locked in.
Is There a Universal Truck Bed Extender?
Yes. Some products are designed to fit almost any vehicle, while others work only for certain makes and models of trucks. Make sure to check whether the extender you chose fits your vehicle before you buy it.
Will It Damage My Truck?
While hitch-mounted extenders will slip right into a receiver, other units may require drilling some holes in the frame. Either way, you'll face minimal damages.
Is it Difficult to Detach Truck Bed Extender?
Most units are easy to remove from trucks. You can even go for a folding truck bed extender, which is easily foldable and ready to store while not in use.
Can I Use Truck Bed Extender to Carry Kayaks?
Yes! There are truck bed extenders specifically made for hauling kayaks, and their width and height can be further adjusted to meet your needs.
Can I Use Extenders on a Daily Basis?
Truck bed extenders are used daily by those who carry lots of luggage like groceries, wood pieces, cargo, electronic products, etc. Additionally, they are an excellent choice for those who travel frequently and carry tents, water, food, and similar.