Mini Cooper Reliability: Full Report on British Classic



For what started as a fantastic solution to an international oil crisis, the MINI soon transformed into a global sensation. The original Mini was a staple of UK culture in the 1960s. It was voted the second most influential vehicle of the 20th century in 1999. Currently owned by BWM, Mini Cooper continues to be a quite popular brand all over the globe and is a common sight on highways.



But, what about the Mini Cooper reliability? BMW isn't so popular by its dependability. Is MINI the same? This article will solve that dilemma.
Are Mini Coopers Reliable?
According to the RepairPal, the Mini Cooper reliability rating is 3.0 out of 5.0, which ranks 21st out of 21 for subcompact cars. Are Mini Coopers Expensive to Maintain? The average annual Mini Coper maintenance cost is $846, meaning it has higher than average ownership costs – compared to an average of $456 for subcompact cars and $652 for all vehicle models. While the frequency of auto repair services is higher than usual, the severity of those nuisances is average. Therefore, your vehicle may have a few more Mini Cooper repair services than other models. But overall, this car has received mainly positive, if not a bit average, feedback.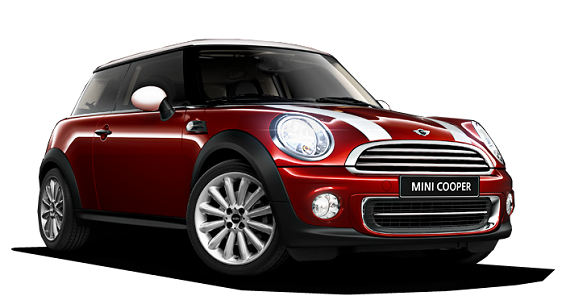 Mini Cooper Pros and Cons
Let's start with the positives of owning Mini Cooper.
Unique design – There are few vehicles on the track as recognizable as a Mini. It ideally captures the relentless spirit and optimism of the contemporary driver;
Excellent resale value – This car features high resale value, assuming the vehicle is in good condition. If and when you decide to sell Mini Cooper, you'll earn more back than with the other cars;
Customization – A great thing about Cooper is that you can customize it almost any way you wish. Not only does this vehicle stand out among other cars, but you can also make your own MINI stand out among identical models;
Good gas mileage – Although it uses premium gas, Mini offers a decent gas mileage. You can do about six to seven hours of solid highway driving before needing a fill-up;
Driving – It can take off quickly, make turns without a problem, and can literally park anywhere.

Unluckily, there are cons to owning and buying a Mini Cooper as well.
Maintenance – Once your MINI is out of warranty, all repairs will need to be covered by you. There are extended warranty options, but those are expensive as well. Despite MINI becoming more common, the repairs can be quite costly. Therefore, if you buy one, be ready for that if your car begins to have problems;
Price – If you want to get multiple options, then the price of this model can skyrocket. With all of the extra options, the worth of the vehicle can jump by over 35%. So, be prepared to spend much more if you want various features to make your ride unique;
Size – A lot of folks complain this vehicle has very little storage room. It's not designed to be a family hauler – it's meant to be an exotic car that can barely accommodate four people. However, the more expensive models offer more space.
What are the Common Mini Cooper Problems?
We put together 7 most common Mini Cooper issues to help you understand what to expect during years of exploitation.
Coolant hose/front radiator support – Since the MINI sits a bit lower to the ground, a curb presents a formidable threat. The radiator supports placed in the front are made of plastic, and while they do work well to minimize weight, they put a bit of vulnerability concerning impact. Any bump to the front of the car can damage these supports. Larger bulges may also detriment the coolant hose, which can be problematic and costly;
Loose timing chain – Because the timing chain and assembly wear, they can produce a bit of slack in the mechanism. It's crucial to immediately address the problem as it can rapidly lead to further damage and increased expense if neglected. Preventive maintenance on MINI is pivotal, and this's an issue that can likely be avoided by having aa regular car maintenance;
Steering pump – The subject of a recall, the power steering pump used in this vehicle is prone to failure. A good European auto repair service should regularly examine the pump for poor performance and possible leaks. If the pump must be replaced, it's a good idea to replace related parts such as the belts and the coolant fan as well;
Variable Valve Timing (VVT) problems – The MINI's timing system needs an ample amount of oil to perform as required. If the timing assembly doesn't have enough oil, increased friction can cause damage. To prevent this issue from occurring, it's essential to check and change the oil as part of the routine car maintenance;
Thermostat housing leaks/water pump – Prone to leaking, thermostat housing, and water pump must be replaced every 50k miles. It's best to replace these parts with a qualified car repair shop before damage occurs;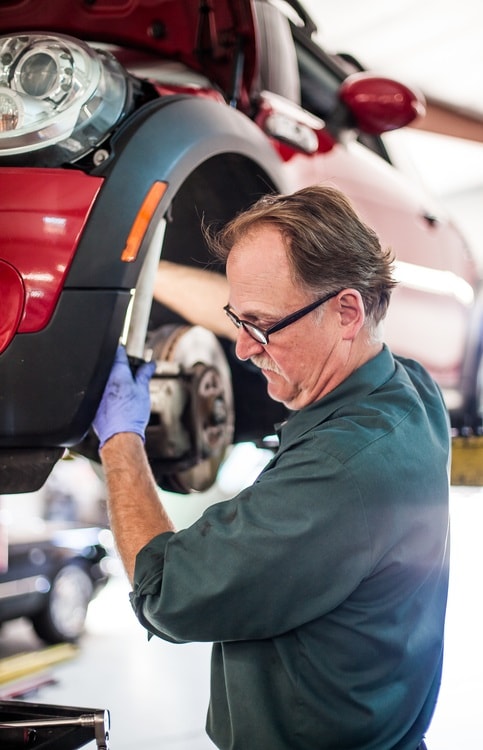 Clutch failure – Often attributed to extreme wear and tear or hard use, a clutch failure is on the more serious issues and can lead to some hefty repair costs. Being aware of your limitations and driving reasonably will go a long way towards preventing clutch failure in your car;
Transmission issues/failure – This car has a long history with transmission problems. The manufacturer suggests you don't change the transmission fluid. This has led to issues for many MINI owners, and qualified mechanics strongly recommend changing the transmission oil at regular intervals.
What is the Best Year for Mini Cooper Reliability?
The UK factory saw an improvement in build quality from 2004 onward. Resale values have held up good, which isn't that useful for a purchaser, but this at least shows that the Mini has stood the test of time. Yet Coopers have become decidedly more dependable and better built with the F generation of vehicles manufactured in 2014. Engineered and designed by BMW using Bimmer specified components, the newer models have slowly changed the perception of the brand.
Mini Cooper Mileage
After running a few tests, EPA is making BMW correct the mileage claims for 4 models of Mini Coopers. The manufacturer now has to change the mileage for Cooper 3-door MT and Semi-Auto along with the Cooper S 3-door MT and Semi-Auto.
Before, the Cooper 3-door MT was labeled as having a combined city/highway mpg of 34, but the Environmental Protection Agency found it was 33 mpg due to decreasing in the city fuel economy. Therefore, all of the car's combined fuel economy fell by one mile after the EPA testing. The Cooper 3-door Semi-Auto dropped from 33 to 32 mpg. The Cooper S 3-door MT went from 29 to 28 mpg, and the Cooper S 3-door Semi-Auto declined from 31 to 30 mpg.

Which Mini Model Is Right for You?
Mini's legendary vehicle stands out as one of the most customizable on the market. It's available in 3 body types: a two-door convertible, a two-door hardtop, and a four-door hardtop. Features are shared between the Classic, Signature, and Iconic trims. All except the four-door are available in three versions: Cooper, Cooper S, and John Cooper Works. These signify which powertrain the car has. Notably, the four-door Hardtop doesn't come in the John Cooper Works (JCW) trim.
With this roster, you can mix and match. For instance, you can opt for a four-door Mini Cooper S Signature with the latest tech enhancements or a high-output two-door JCW model as a Classic trim with few interior features or
Regardless of the configuration and body style, the Signature trim is the most applicable. It's available with almost all the equipment from the higher trims, and it includes comfort features not found in the base Classic trim.
Although the base-trim Cooper has just three cylinders, the small turbocharged motor is surprisingly eager to go fast. The base model offers more than enough power and fun for city driving. Still, the four-cylinder Cooper S and John Cooper Works versions accelerate quicker. They're the models to opt to if you're looking for your Mini to be more of a performance ride.
For example, 2-door Hardtop achieves 60 mph in 7.4 seconds, but the turbo 2.0L 4-cylinder in the Cooper S is much faster, due to its 189 horsepower, while the 2-door John Cooper Works is zippiest by far.
The Mini Cooper sports a turbocharged 1.5-liter three-cylinder engine that produces 134 horsepower. The Mini Cooper S boasts a turbocharged 2.0-liter four-cylinder that makes 189 horsepower, and the John Cooper Works version utilizes the same motor but puts out 228 horsepower.
Should I Buy a Mini Cooper?
To conclude, Mini is an average brand when it comes to reliability. It's neither the worst manufacturer in the world for dependability neither is shouting about how dependable their cars are. Their repairs are quite costly, though, and this can bring the Mini reliability down. These vehicles are also off the road for longer than their competitors when they do require repairing, which is something else to remember. Ultimately, though, you'll choose a Mini because it looks good and drives well.