These are the Most Reliable Audi Models in the U.S.



Reliability is an essential factor when choosing a car, especially one with a higher price tag, like many Audis. After all, spending a lot on a vehicle only to also have to spend money getting it repaired isn't what anyone wants. Still, there have been reports in the past that Audi isn't up to the mark when it comes to reliability. Does that correspond to reality? Here's everything you have to know to find out what is the most reliable Audi on the market.



Are Audi's Reliable?
Audi reliability is quite high, especially compared to their country competitors. Even so, they certainly aren't the most dependable brand in the industry, with their technology letting them down. Still, improvement is possible.
Audi, once described by mechanics as "a sinkhole of service issues," is now the top-ranked German brand in many annual reliability rankings. Audi, one of several Volkswagen luxury brands, has improved hugely over the last few years, according to the reports.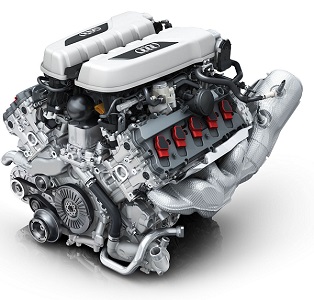 Most Common Audi Problems



If you're looking at purchasing an Audi for the long term, or perhaps you're buying a used Audi, then you'll want to know what type of issues you may encounter further down the line. Some common Audi quality issues you may find tens of thousands of miles in are:
Oil leaks – Audi engines tend to leak from tensioner gasket seals or. Also, an oil leak can be a fire hazard. So, if this occurred in your vehicle, then you should get it fixed by dedicated auto repair service as soon as possible;
Exhaust leak – This is often a problem since most Audis include a flexible joint in the exhaust. This joint is prone to wearing and leaking.
Those are two of the most common issues that you will find in Audi. Again, these only really become problems when your car is several thousand miles in.
Are Audi's Expensive to Maintain?
All vehicles are different, and many need more car maintenance than some resting on their age and driving history. As a rule of thumb, if a vehicle is well-maintained throughout its life, maintenance costs are lower because issues are addressed ahead of time. Unluckily, it requires consistent maintenance from the very start to keep things running without a hitch.
Some of the most typical maintenance costs for the average Audi are:
Oil Change – $50 to $100;
Brake pad replacement – $70 to $300;
Battery replacement – $200 to $350;
Air filter – $80 to $120;
Tires – $100 to $300 per individual tire.
The #1 driving factor of the cost, beyond the time involved in diagnostics and repairs, is the price of the replacement part. Some components are relatively inexpensive, but more parts, especially high-tech components, are increasing the average cost of repairs with each new model year.
What Are the Most Reliable Audi Models?
Past models of the A3, A4, A5, and A6 have been proven to be very reliable Audi engines and models in the long-run. Ultimately, though, Audi isn't dramatically unreliable, nor are they the most reliable vehicles out there. Below is our list of the 7 most reliable Audi models.
1. 2010 Audi A6 – Overall Most Reliable Audi Model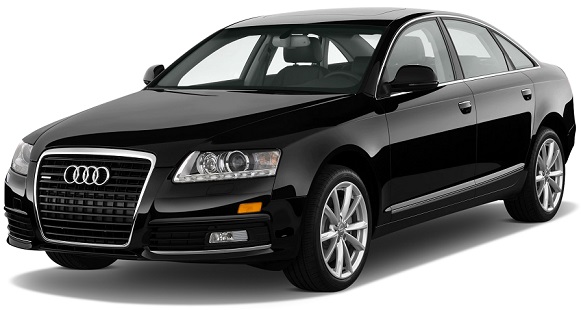 The 2010 Audi A6 mid-size sedan features a roomy, even luxurious cabin area that seats five. Drivers and passengers particularly like the seating, which provides them with support in every position. The cabin features upscale wood trim and metal accents. It's a powerful vehicle, delivering 265-350 hp. The model handles well too, with Quattro all-wheel drive, and got top safety scores.
The car scores 23 to 28 on the highway, and 16 to 18 mpg in the city. Some drivers claim that the multimedia system is complex, but praised the satellite radio and 10-speaker stereo.
2. 2009 Audi A3 – Most Reliable Audi Engine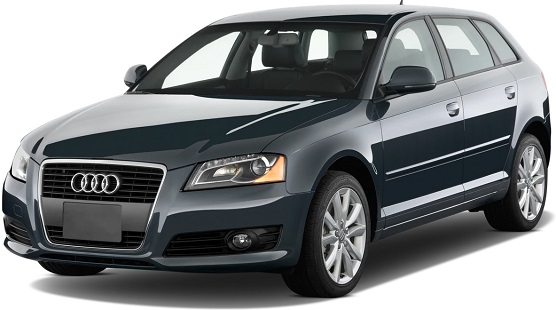 The streamlined appearance of the 2009 Audi A3 hatchback goes together with its sports car performance. It scores high in safety features. The model seats 5, though the rear seat is somewhat cramped. Drivers and passengers will love the leather seats and satellite radio. The car gets a respectable 18-22 mpg in the city, 25-30 on the highway. Its most reliable Audi engine transfers 200 to 250 hp. The drivetrain is front wheel drive while some versions feature all-wheel drive.
People like this Audi model, balance through turns, accurate handling, and quick-shifting transmission. The fit and finish of the interior are excellent too, even though some noted there were more rubber and plastic inside than there would be on larger models.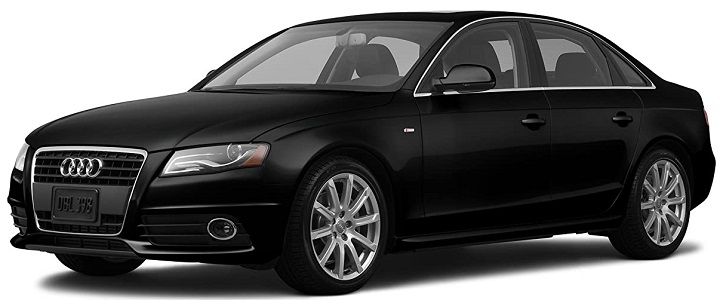 The 2012 Audi A4 luxury small car wins high marks for its comfy interior cabin, which seats 5. The front provides plenty for legs, though the rear is a bit straitened. The car includes power-adjustable seats, leather upholstery, and climate control.
To keep driver and passengers entertained, the model arrives with the Audi infotainment center 10 speakers for its stereo, and satellite radio.
Its engine is turbocharged and 4-cylinder, providing 211 hp. Fuel mileage is 21-22 in the city and 29-31 on the highway. Plus, Audi A4 reliability receives high marks receives for responsive steering and brakes.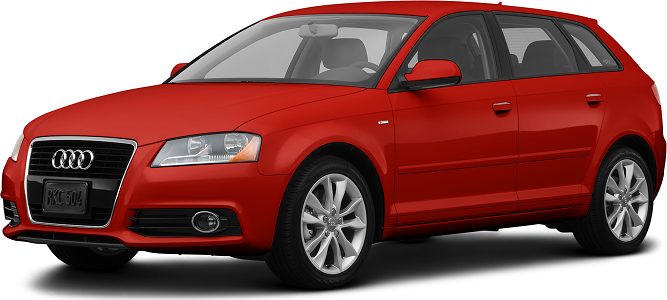 The 2013 Audi A3 is a hatch with a turbocharged, 4-cylinder engine that delivers from 140 hp to 200 hp – optionally with a diesel engine. Drivers like the way it handles – both sporty and comfortable. The model seats 5 with large cargo space for its size. You'll praise the headroom and legroom in front but won't like cramped legroom in the rear. It includes climate control, leather upholstery, and a stereo with 10 speakers.
The less conventional option is the turbodiesel, which sacrificed highway power for fuel economy and low-end torque. Many car experts recommended choosing the dual-clutch automatic transmission over the 6-speed manual. This Audi model gets 21 to 30 mpg in the city and 28 to 42 on the highway.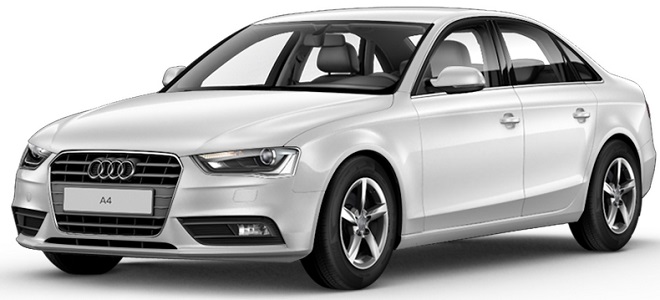 Auto specialists describe the A4 as a true driver's car – powerful, nimble, and dependable. The standard 2.0-liter four-cylinder engine delivers 211 horsepower, with a 333-horsepower supercharged V6 available also. A 6-speed manual or a 7-speed automated manual transmission is available to route that power to Audi's standard all-wheel drive system.
The drawbacks are the MMI (Multi Media Interface) navigation system, which test drivers say can be difficult to use, along with a relatively tight rear seat.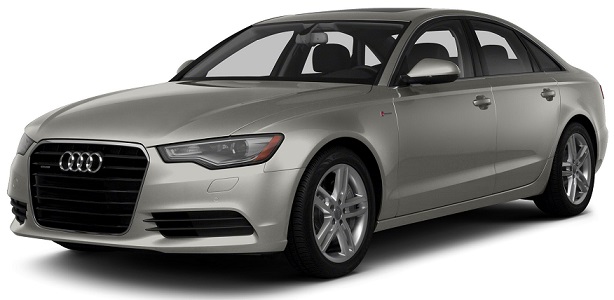 The 2013 Audi A6 has a lot of power, and the engine delivers from 211 hp to 420 hp. It features excellent fuel economy, 17/25 in the city, 27/33 on the highway. The car seats 5, and you'll like the interior, which is spacious, catchy, and made with great materials. The trunk is somewhat small, according to many car journalists, who also consider the rear seating cramped.
People preferred the less efficient but more powerful supercharged V6, which provides 310 horsepower and 325 pound-feet of torque while still scoring 27 mpg on the highway.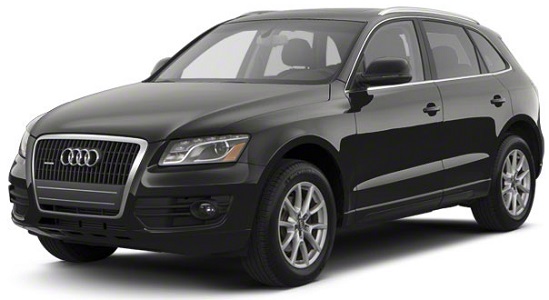 The sporty handling and luxury interior of the 2010 Q5 are traits common across the Audi lineup, but it's the towing capacity that surprises some buyers. It's an SUV that receives high marks for fuel economy, scoring 18 -24 in the city and 26-30 on the highway. The 4-cylinder engine is turbocharged, producing 211 to 272 hp. Folks love its passing speed and overall agility, particularly when making turns. The interior, with space for 5, is roomy and handsome.
Front seats feature power adjustability and leather upholstery. Both back and front seats have plenty of leg and head room. The model also includes the Audi infotainment system and tri-zone climate control.

Audi vs BMW Reliability
When it comes to expensive German luxury vehicles reliability has always been a question. There are many car enthusiasts who mock the Deutsch brand's constant claims of excellent Bavarian engineering, as many of the country's cars seem to be unreliable.
While Audi and BMW are both reliable plates, deciding which one is more reliable depends on which source you consider. If you take into account J. D. Power, BMW is the more reliable brand. It scores about 3.73 out of five for its lineup of the vehicles while Audi is close behind, averaging 3.04 out of five.
But then, if you consider U.S. News & World Report, Audi is ranked as the better overall brand – because it ranks better than BMW in more luxury car categories.