What is the Most Reliable Mercedes?



Whether you're buying a new Mercedes or used one, the first thing people will Google for is "what is the most reliable Mercedes Benz." Since cars are a significant expense, reliability should always be the main consideration, if not the most important one. Here is the list of the reasons why Mercedes vehicles are among the most reliable cars on the market.
Are Mercedes Reliable?
Yes, of course, Mercedes Benz is the most reliable German car on- and off- the road. It still makes great vehicles that are worth the money. Their cars are still classy cars and come bundled with new technology and ranked highly for build quality and overall performance.



How Long Do Mercedes Last?
There is no answer as to how long a Merc is good for or how many miles do Mercedes last. Some models have small issues as early as 50,000 miles, while other models can go over 200,000 miles with regular car maintenance.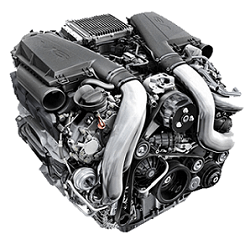 What is the Most Reliable Mercedes Model?
While a few decades ago, Benz was known as one of the most trustworthy automakers. Still, it's been years since many of the Mercedes vehicles have stacked up to the competition in terms of reliability.
The one exception is the E-Class, which stays a favorite around the world and offers a reasonable level of Mercedes quality. Like most other luxury players, Mercedes-Benz provides a 4-year/50k mile warranty – in case something goes wrong in the first few years.
1. 2008 Mercedes E-Class ($7,500)
The 2008 Mercedes-Benz E-class is a superb investment. It's a four-door that has room for 5 and falls in the sport-luxury segment with superior handling. The steering is highly responsive, and the vehicle accelerates quickly. Plus, it scores great in safety rankings. This model gets good marks for its luxurious passenger and driver area. Still, it gets low marks for the backseat arrangement, which is cramped. Also, if you need plenty of cargo space, this isn't the right option for you.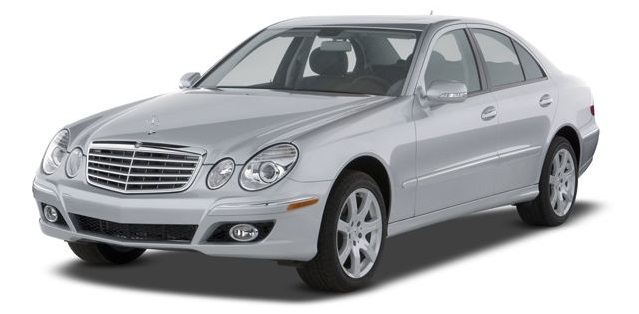 2. 2015 Mercedes GLK-Class ($28,200)
The 2015 Mercedes GLK features a chiseled, upright look that delivers great visibility. Drivers like this unimpaired view of the road. The interior design is luxurious but subdued. This SUV has superior handling and suspension. The all-wheel-drive makes it stabile even in snowy weather. It can turn in cramped settings, excellent for U-turns, and situations needing nimble cornering.
The 3.5-liter V-6 engine generates 302 hp, with proper acceleration and plenty of power. It offers a comfortable ride but does let in highway noise. The cargo is small, especially when the rear seats are up. A used model with the Premium Package includes a power lift-gate, which makes getting things in and out of the car much easier.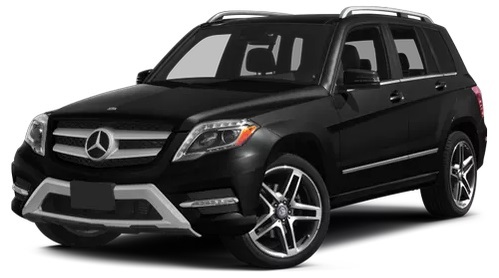 3. 2010 Mercedes C-Class ($7,700)
This Merc has a comfortable, classy interior, with a panoramic glass sunroof that provides the sunlight to both front and rear passengers. The sound system includes 12 speakers and cutting-edge technology. The driver and front passenger seats are comfy and wide.
The exterior is showy, with a long wheelbase. The C-Class (from $3,000 to $29,000) has several safety features standard, such as traction/stability control, and adaptive braking. It includes 8 airbags and active front head restraints. The vehicle features Agility Control, which adapts the shocks to road conditions. The sedan has plenty of power and acceleration.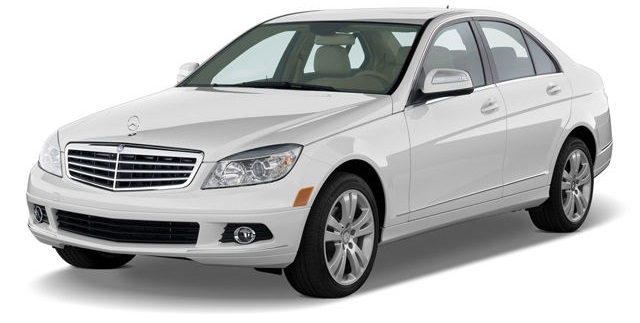 4. 2011 Mercedes CLS ($13,300)
The Mercedes CLS has elegant lines that set this sedan from the crowd. The interior is fully equipped and comfy, with climate control and heated front seats. A used CLS with the Premium Plus package offers some great extras, including a 360-degree camera, a surround-sound system with 13 speakers, electric seats with memory recall, and electric sunroom.
The sedan handles well and provides a stable ride on standard suspension. You feel rough roads, but it's very comfortable on the highway. The common complaint is from those who sit in the rear, where the headroom is a bit cramped. The leg space, however, is excellent. It has an adequate cargo room in the trunk.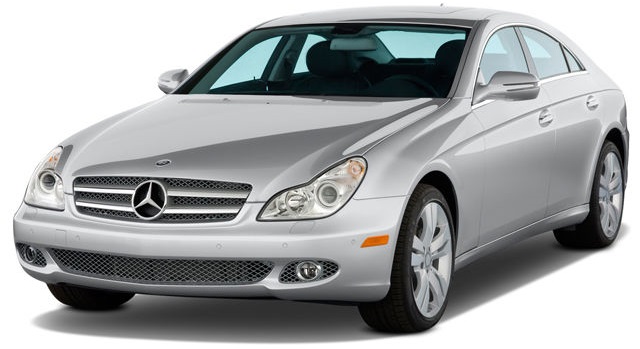 5. 2012 Mercedes SL ($35,000)
The SL is an elegant and classy two-seater coupe. The SL Class comes in several models, beginning with a 3.7-liter V6 engine and the SL500 with a V6, up to the SL55 AMG. SL55 AMG is known for its comfortable ride, even on rough roads. It comes with supercharged V8, giving it fantastic performance.
Mercedes experts also recommend the SL500, which provides slightly slower speeds. But it also features a slightly smoother ride. It has a responsive V6 engine and excellent diesel fuel economy. People give it high marks for visibility and how good it handles in tight streets.

Used Mercedes Benefits
Features and build quality – Used Mercedes, even if it's older, will most likely have a lot more features and options than the other used vehicles. The interior quality and materials of a Merc will be much better than that of a Toyota or Honda. On a used Merc, you'll get leather, illuminated buttons, walnut wood trim, sunroof, power windows/seats, and more. Other features such as cruise control, traction control, anti-lock brakes, adjustable seats/steering wheel, and multiple airbags are likely to come standard on the Benz;
Ride & comfort – Even older Benz models provide a comfy, safe, and luxurious ride quality. Have you ever ridden on a Mercedes-Benz S-Class or E-Class with air suspension? It's an experience you'll never forget. Merc was built to impress, and even when they're old, they do that task quite well. A used Merc is still more comfortable, provides superb ride quality and is more luxurious than a used Toyota, Honda, or Hyundai;
Depreciation – This may sound strange, but the luxury cars take their biggest hit in the first 5 years. After that period the used Mercedes depreciates at nearly the same rate as Lexus, Toyota, Honda, and Hyundai depreciate;
Appearance – Older Merc vehicles still look sharp and get attention even when they are 5 or 10 years old. No other cars can make a statement about your success like this nameplate does.
BMW vs Mercedes Reliability
The reliability of German vehicles has been a confusing question to many drivers. To know which brand is more reliable, you may have to use it for the long term. After 5 or 7 years of usage, each brand may have its own share of repair costs. When a car isn't reliable, that means it is going to give you trouble quite often, and you may spend a lot on car maintenance.
Mercedes vehicles use very sophisticated technology that works with supplier parts. So, there could be a vast difference in the actual design and the execution due to which there are many faults. A BMW could also get wear and tear during the initial years, and you may have to replace some expensive parts. In terms of reliability, both manufacturers are almost the same and do last longer than other car brands.
What is the Most Reliable Used Luxury Car?
Buying a used luxury car doesn't have to mean killing your budget for the privilege of a famous badge on your grille. There are a bunch of excellent choices out there, with some of the best falling well under a price range of $20,000.
So, what you get from the used luxury car? You get long-term reliability, a comfortable ride, plenty of features, and strong safety scores. The Mercedes E Class is a fantastic choice if safety is a top priority for potential purchase.