Are Mercedes Reliable? An In-Depth Guide to Choosing the Most Reliable Mercedes-Benz
Mercedes-Benz is one of the most famous luxury vehicles whose evergreen design and top-class functions will never go out of style. However, is Mercedes really worth all the money?
Mercedes-Benz reliability is one of the burning questions of today. Since it comes with a hefty price tag, Mercedes is expected to provide the best driving experience and enhanced safety. According to the latest statistics, an average Mercedes owner visits a repair shop 0.7 times a year for unscheduled repairs, while only 13% of repairs on Mercedes are considered severe. Therefore, you can rest assured that your Merc won't disappoint you or take extra money out of your pocket.
Many factors contribute to the car's trustworthiness. If you are still concerned about your Mercedes reliability, keep reading to discover why Mercedes-Benz is considered one of the most reliable exotic cars on the global market.
Are Mercedes Reliable Cars?
Mercedes-Benz is considered the most reliable European car, both on- and off-road. This German car manufacturer still produces top-class vehicles worth the money. The addition of the most advanced technology and build quality enhance the car's overall performance, ensuring its reliability in the long run.
How Long Do Mercedes Last?
There is no exact answer on How long will Mercedes last or When do Mercedes start to break down. When properly maintained, your Mercedes may last between 150,000 and 200,000 miles before you'll need to rebuild an engine.
Those who own newer Mercedes owners have reported the car's ability to reach 300,000 miles without encountering any significant issue.
Still, regular maintenance and proper usage are imperative for maximizing your luxury car's lifespan and enjoying its peak performance for years to come. Even if you prefer aggressive driving, your Mercedes will express its gratitude if you avoid it.
What is the Most Reliable Mercedes Model?
While older Mercedes models weren't recognized for their reliability, newer Mercs come with robust design, luxurious engineering, and cutting-edge technology that ensure next-level reliability, security, and safety.
According to J. D. Power, the most reliable Mercedes-Benz model is the E-Class. It offers a reasonable level of Mercedes quality. It provides a 4-year/50k mile warranty if something goes wrong in the first few years.
Let's go through the most reliable Mercedes model and year worth considering:
1.      2008 Mercedes E Class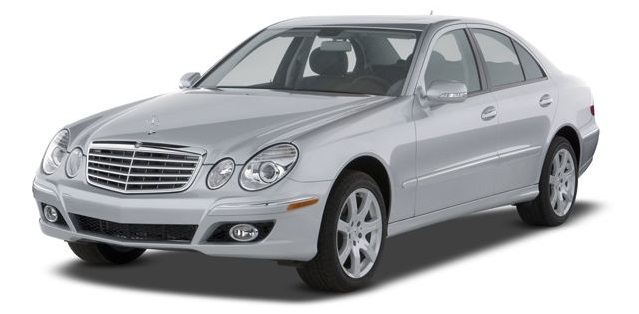 The 2008 Mercedes E Class is a definition of luxury and refined taste. It's a four-door with enough room for 5. Mercedes E Class is a sedan that falls in the sport-luxury category with superior handling. The steering is highly responsive, and the vehicle accelerates quickly. Plus, it scores great in safety rankings. This model gets good marks for its luxurious passenger and driver area. However, it gets low marks for the backseat arrangement, which is cramped. Besides, if you need plenty of cargo space, this isn't the right option for you.
PROS// Excellent acceleration; Advanced safety features; Cutting-edge design.
CONS// Limited cargo space; Expensive to maintain.
RELIABILITY// ⭐⭐⭐⭐✩
2.      2015 Mercedes GLK-Class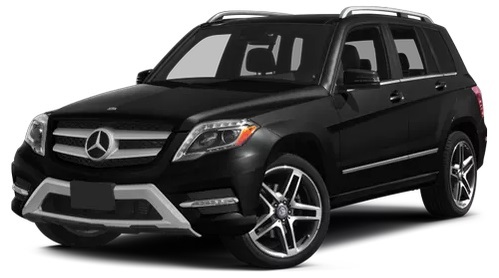 The 2015 Mercedes GLK features a chiseled, upright look that delivers great visibility. Drivers like this unimpaired view of the road. The interior design is luxurious but subdued. This SUV has superior handling and suspension. The all-wheel drive makes it stable even in snowy weather. It can turn in cramped settings, is excellent for U-turns and situations needing nimble cornering.
The 3.5-liter V-6 engine generates 302 hp, with proper acceleration and plenty of power. It offers a comfortable ride but does let in highway noise. The cargo is small, especially when the rear seats are up. A used model with the Premium Package includes a power lift-gate, which makes getting things in and out of the car much easier.
PROS// Elegant interior design; Next-level reliability and safety options; Powerful engine.
CONS// Limited cargo space.
RELIABILITY// ⭐⭐⭐⭐⭐
3.      2010 Mercedes C-Class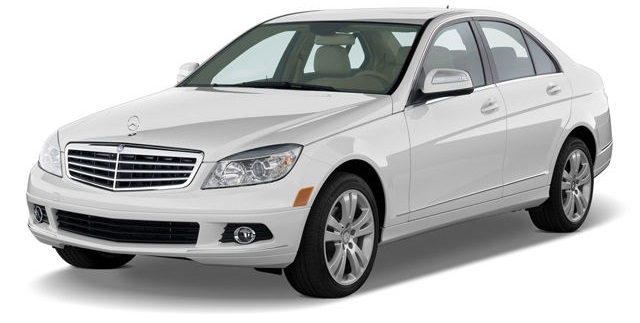 The 2010 Mercedes C-Class has a comfortable, classy interior, with a panoramic glass sunroof that provides sunlight to both front and rear-seat passengers. The sound system includes 12 speakers and cutting-edge technology. The driver and front passenger seats are comfy and wide.
The exterior is showy, with a long wheelbase. The C-Class has several safety features, such as traction/stability control and adaptive braking. It includes 8 airbags and active front head restraints. The vehicle features Agility Control, which adapts the shocks to road conditions. The sedan has plenty of power and acceleration.
PROS// Well-built interior; Agile suspension; Enhanced safety features.
CONS// Restricted backseat space.
RELIABILITY// ⭐⭐⭐⭐✩
4.      2011 Mercedes CLS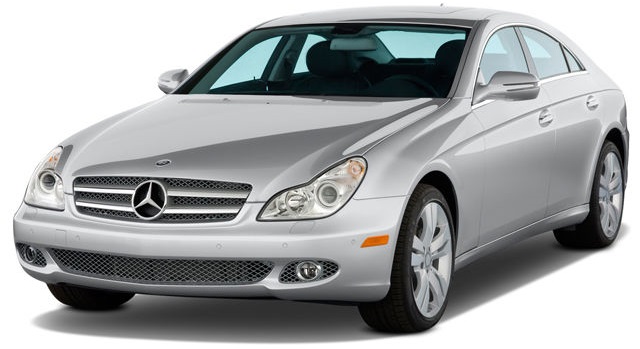 The 2011 Mercedes CLS has elegant lines that set this sedan apart from the crowd. The interior is fully equipped and comfy, with climate control and heated front seats. A used CLS with the Premium Plus package offers some great extras, including a 360-degree camera, a surround-sound system with 13 speakers, electric seats with memory recall, and an electric sunroom.
The sedan handles well and provides a stable ride on standard suspension. You might feel rough roads, but it's very comfortable on the highway. The common complaint is from those who sit in the rear seat, where the headroom is a bit cramped. The leg space, however, is excellent. It has enough cargo room in the trunk.
PROS// Luxurious interior with first-class amenities; Potent V8 engine; Smooth, comfy ride.
CONS// Difficult to enter/exit the car.
RELIABILITY// ⭐⭐⭐⭐✩

The 2012 Mercedes SL is an elegant and classy two-seater coupe. The SL Class comes in several models, beginning with a 3.7-liter V6 engine and the SL500 with a V6, up to the SL55 AMG. The SL55 AMG is known for its comfortable ride, even on rough roads. Moreover, it comes with a supercharged V8, which provides fantastic performance.
Mercedes experts also recommend the SL500, which provides slightly slower speeds. However, it also features a slightly smoother ride. It has a responsive V6 engine and excellent diesel fuel economy. People give it high marks for visibility and how well it handles in tight streets.
PROS// Excellent for long-distance drives; Stunning performance; Convertible.
CONS// Big and heavy for a two-seater.
RELIABILITY// ⭐⭐⭐⭐✩
What is the Least Reliable Mercedes Model?
As you might assume, not all Mercedes-Benz models are reliable. While they are equipped with state-of-the-art technology and top-class features, you should stay away from the following models if reliability is your top priority.
1.      2021 Mercedes-Benz GLE

According to consumer reports, Mercedes-Benz GLE is the least reliable Mercedes model. Despite its elegant and spacious interior, this SUV suffers from significant issues with the engine, in-car electronics, and power equipment.
However, customers are quite satisfied with other features, including a moon roof, power side mirrors, automatic parallel parking, keyless entry, and more.
COMMON ISSUES // Poor fuel economy; Unintuitive controls; Climate system malfunctions.
RELIABILITY// ⭐✩✩✩✩
2.      2021 Mercedes-Benz GLS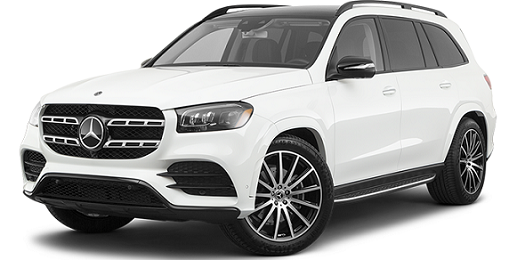 Another notorious Mercedes model is the 2021 Mercedes-Benz GLS. It received an overall rating of 46 out of 100, mostly because of the issues around the in-car electronic system. Another thing customers didn't like about this SUV is the infotainment system, which comes with a steep learning curve. Additionally, some buttons and switches are not illuminated, increasing the risk of a car crash.
However, its sleek and spacious design made a pretty good impression on luxury car enthusiasts. The flawless blend of bold yet elegant style contributes to the vehicle's overall luxurious feel, which is the number one reason why buyers choose Mercedes-Benz GLC over competitors.
COMMON ISSUES // Excellent for long-distance drives; Stunning performance; Convertible.
RELIABILITY// ⭐✩✩✩✩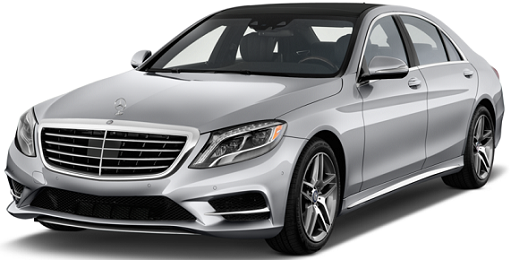 Mercedes S550 is one of the most advanced vehicles today. It is recognized for its cutting-edge infotainment system, breathtaking interior, and top-notch materials. However, despite all the marvelous features, this Merc's reliability score won't impress you.
Users complain about faulty HVAC blower motor problems, camshaft adjuster solenoid, automatic transmission, and vibrations caused by cracked driveshaft flex discs. Unfortunately, all these repairs are costly, meaning that you'll have to pay at least $1,200 a year for unscheduled repairs.
COMMON ISSUES // Excellent for long-distance drives; Stunning performance; Convertible.
RELIABILITY// ⭐⭐✩✩✩
The Most Common Issues That Affect Mercedes Reliability
Many factors can impact car reliability, but you are the one who can affect it the most. What does it mean?
Your car is reliable as long as you take proper care of it. Preventive maintenance, including regular oil changes, fuel system cleaners, and tire rotation, play a vital role in your Mercedes longevity and performance.
On the other hand, aggressive driving and improper protection from harsh weather conditions may increase the risk of wear and more frequent, costly repairs.
However, the vehicle's reliability may also depend on the quality of its components and craftsmanship. Mercedes-Benz's reliability is a 3 out of 5, and that's often because of the following issues:
Faulty Driveshaft Flex Discs
Cracked driveshaft parts result in excessive driveshaft vibrations that make the ride quite uncomfortable. If not repaired on time, this problem might extend to transmission and damage it permanently.
Model years affected: Mercedes C300 2008 – 2011.
Worn Brake Pads
According to some owners, brakes start to squeak quickly, leading to an uneven brake rotor. Such an issue requires an instant replacement of brake pads and rotors.
Model years affected: Mercedes C300 2008 – 2010, 2012, 2014.
Rough Shifting
Mercedes-Benz models with the 7-speed automatic transmission often experience rough shifting, mainly from first to second gear and from third to second or first gear. Since such a problem is caused by an internal component failure, its repair requires transmission removal and disassembling.
Model years affected: Mercedes E350 2006 – 2016.
HVAC Blower Motor Failure
The failure of the HVAC blower is caused by water entry during heavy snow or rain. It is recommended to replace a faulty motor as soon as possible to prevent further inconveniences.
Model years affected: Mercedes S550 2007 – 2010, 2013, 2014, and 2015.
Automatic Transmission Problems
A failed selector module may result in automatic transmission problems. More precisely, a loss of gear selection. It can make the car stranded, requiring an instant drive selector module replacement.
Model years affected: S550 2007 – 2012.
Used Mercedes Benefits
Features and build quality – Used Mercedes, even if it's older, will most likely have a lot more features and options than the other used vehicles. The interior quality and materials of a Merc will be much better than that of a Toyota or Honda. On a used Merc, you'll get leather, illuminated buttons, walnut wood trim, sunroof, power windows/seats, and more. Other features such as cruise control, traction control, anti-lock brakes, adjustable seats/steering wheel, and multiple airbags are likely to come standard on the Benz;
Ride & comfort – Even older Benz models provide a comfy, safe, and luxurious ride quality. Have you ever ridden on a Mercedes-Benz S-Class or E-Class with air suspension? It's an experience you'll never forget. Merc was built to impress, and even when they're old, they do that task quite well. A used Merc is still more comfortable, provides superb ride quality, and is more luxurious than a used Toyota, Honda, or Hyundai;
Depreciation – This may sound strange, but luxury cars take their biggest hit in the first 5 years. After that period, the used Mercedes depreciates at nearly the same rate as Lexus, Toyota, Honda, and Hyundai depreciate;
Appearance – Older Merc vehicles still look sharp and get attention even when they are 5 or 10 years old. No other car can make a statement about your success like this nameplate does.
Most Reliable Mercedes-Benz Petrol and Diesel Engine
Did you know that reliability defines a great engine? It is not the power of size like most drivers think. Mercedes-Benz is famous for its exceptional engines that ensure reliability and power luxury car owners appreciate.
The most reliable Mercedes engines include:
Best Gas Mercedes Engine: 2.6 R6
The 2.6 R6 is considered the best gas Mercedes engine, mainly due to its reliability and indestructibility. Other durable Mercedes engines include 2.0 V8 engines, W140, and 4.2 V8, recognized for their power and long-lasting efficiency.
Best Diesel Mercedes Engine: W124
Although diesel is harmful to the environment, it is preferred for its better performance. The W124, a 3.0-liter, four-cylinder diesel, is an excellent example of a durable and reliable Mercedes diesel engine.
Best Mercedes AMG Engine: 6.2-Liter V8
AMG is the definition of an amazing engine. The best AMG engine is a 6.2-Liter V8, fitted in the 63. AMG vehicles from 2007 to 2014. Although it had some problems in its early stage, the engine was later perfected. Such improvements enabled it to produce 622hp, making it the highest horsepower engine at the time.
Mercedes Reliability FAQs
BMW vs. Mercedes Reliability
The reliability of German vehicles has been a confusing question to many drivers. To know which brand is more reliable, you may have to use it for the long term. After 5 or 7 years of usage, each brand may have its own share of repair costs. When a car isn't reliable, it will give you trouble quite often, and you may spend a lot on car maintenance.
Mercedes vehicles use very sophisticated technology that works with supplier parts. So, there could be a vast difference in the actual design and the execution, due to which there are many faults. A BMW could also get wear and tear during the initial years, and you may have to replace some expensive parts. In terms of reliability, both manufacturers are almost the same and do last longer than other car brands.
Toyota vs. Mercedes Reliability
While Toyota is the most famous standard vehicle brand, Mercedes-Benz is the most popular in the category of luxury cars. However, when it comes to reliability, nothing beats Toyota. This Japanese machine is one of the most reliable car brands on the automotive market. It is ranked top three in reliability rankings, while Mercedes tends to rank lower. The most reliable Toyota model is Prius.
Are Mercedes Reliable After 100k Miles?
Like other cars, Mercedes also starts experiencing problems after a certain mileage. There is no exact answer to when do Mercedes start to break down, but some owners claim that their Merc began having issues after reaching 50,000 miles. On the other hand, others believe that their luxury car didn't manifest any issue before running 100,000 miles.
Keep in mind that proper maintenance and good driving habits are key to your exotic car's longevity.
What is the Most Reliable Used Luxury Car?
Buying a used luxury car doesn't have to mean killing your budget for the privilege of a famous badge on your grille. There are many excellent choices out there, with some of the best falling well under a price range of $20,000.
So, what do you get from the used luxury car? You get long-term reliability, a comfortable ride, plenty of features, and strong safety scores. The Mercedes E Class is a fantastic choice if safety is a top priority for potential purchases.