Top 8 Best Car Security Systems in 2022
Even though you might live in the safest neighborhood in the world, there is always a risk of car theft. The "professionals" keep developing their techniques, and your vehicle could disappear in a minute if it's not equipped with the highest security level.



The best option for preventing car theft lies in adequate protection. By installing a car alarm, the chances of stealing become lower, and your vehicle security raises to the next level. Plus, you can lower car insurance premium, since a lot of insurance agencies offer discount for vehicles with anti-theft feature.
In this article, you're going to see the crucial features of the best car protection products, their installation and 8 best car security system models which are suitable for every vehicle type.
Best Car Alarm System Characteristics



Car alarms have been used for ages, and they are not considered as a modern invention. But, as technology develops, they become equipped with stronger security systems which are able to prevent even the trickiest theft attempts.
Have a look at ten essential features of the best car alarm system:
• Keyless entry system: this feature allows you to unlock your car by pressing the button on the remote. Most keyless systems use the rolling code, which generates a new random sequence every time after the vehicle's been unlocked. It's useful in preventing relay attacks.
• Remote startup: it's similar to the keyless system – it helps you start your engine even if you're not inside of it. Most modern car alarms allow you to start your car from a long distance.
• Immobilizer: it's a system that prevents your car from being started until the key matches with the device – it's especially convenient for stopping the thieves from "hot-wiring" the car even though they manage to break the glass and get inside.
• Car finder: this feature is practical when you leave your car in crowded parking. By pressing the panic button on your remote, the alarm will produce a noise that will help you find your vehicle fast.
• Two-way remote: classic car alarms come with one-way remote which only provides locking and unlocking the door and arming and disarming the alarm remotely. However, the newer ones include two-way pager which sends you the alerts if someone tries to break into your car.
• Carjack protection: this is an optional feature which you can add to your car alarm system – it combines lights and high-pitched siren which make the thieves leave the vehicle immediately.
• Encrypted transmission: as the attacks become more sophisticated, the car needs more tech protection. This feature adds encryption to your wireless car alarm system, and it prevents the thieves from hacking the signal from your key and unlocking your car without physical contact.
• Shock detectors: in case your car gets hit or pushed, this motion sensor will trigger the alarm and send you a notification via the mobile app.
• Ignition feature: this platform will lock all doors on your vehicle as soon as you jump into it. That prevents any unpleasant guest from trying to get into your car, no matter if you're parked or in motion.
• Smartphone compatibility: the majority of modern car alarm systems are smartphone optimized – they have developed a cloud technology so that you can monitor the car right from your hand. Using mobile apps, you can check the e-mail and receive text alerts, and, the best of all is that you don't need to carry extra remote or key fob.
Installation is also something that you should have in mind. Many of the car alarms are easy to install, and they come with the step-by-step installation guide. On the other hand, some require additional tech support and if you're not sure how to do it, better call an expert.
When purchasing a car security system, make sure you look for the one with some of the mentioned characteristics – a simple blaring siren is not that powerful like it used to be and it's not going to protect you from the sophisticated car thefts developed by tech-savvy criminals. Think wisely and react on time.
The Best Buy Car Alarm System in 2022
When it comes to the car alarms, the market has a lot to offer – from the basic devices suitable for older car models to high-tech machines which provide your luxury vehicle with an additional step of safety. All in all, the car security system is a vital part of your car, and it's a must-have detail for the car owners.
Have a look at the 8 best car security system models in 2022:
1. Avital 5105L
Avital 5105L provides your car with a decent level of security. It comes with keyless entry and remote start system which can start your car from a distance of 1,500 feet.
It will prevent the thieves from hot-wiring your vehicle, and the siren will produce a sound in case of any illegal attempt.
Besides, it's quite affordable.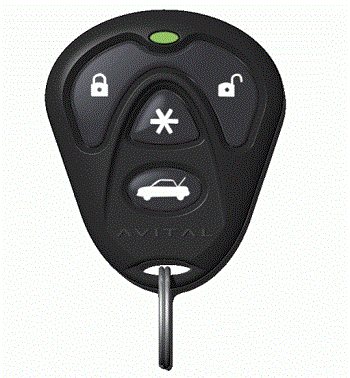 Virtual Tach: this feature doesn't require the tach wire in most installations. A tachometer signal informs our remote system when to stop cranking the engine, making sure you don't overdo it.
Shock sensors: in case someone tries to move, hit or push your car violently, shock sensors activate, and you receive the notification on the mobile app.
Compatible with Smart Start: Smart Start is a mobile app (both for Android and iOS) which allows you to start, locate and control your car virtually no matter where you are. You can also set safety notification in case your car is speeding or goes in the wrong direction.
Computer Programmable: this feature provides simple configuration, and it allows you to set advanced controls of this car alarm system via PC, tablet or any other electronic device.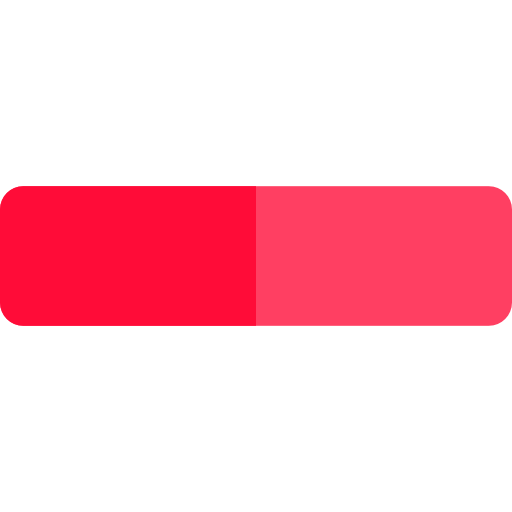 One-way remote: Avital 5105L lacks 2-way pager which makes sure you get an instant notification in case something unusual is going on with your vehicle.
Not compatible with manual transmission: even though we live in a world of automatic transmission cars, some people still enjoy manual transmission.
Installation: This product installation is complicated, so it's highly recommended to look for the professional who'll set it up.
Bottom line: This auto alarm system is ranked as one of the best remote protection devices for vehicles. It's compatible with most car manufacturers, and it provides an excellent experience for a reasonable price.
2. RV Lock 4.0
If you're an adventurous traveler and you're looking for something that will upgrade your RV (recreational vehicle) security, then RV Lock 4.0 is the right choice for you.
It's firm, reliable and it can fully replace the standard door lock.

Virtual Tach: this feature doesn't require the tach wire in most installations. A tachometer signal informs our remote system when to stop cranking the engine, making sure you don't overdo it.
Keyless entry: this alarm system allows you to enter the vehicle without using the key. You can set up a 4-digit password and enter it every time you lock or unlock the car. If you prefer, you can also use the key which comes with the product.
Wireless mode: this device goes in step with the newest technology which includes wireless mode. You can unlock the car wirelessly with a remote – and the good thing is that the remote control distance goes up to 100 feet.
Backlight rubber keypad: this characteristic is beneficial when you need to unlock your vehicle at night.
Easy to use: this product comes with a simple design, and you won't have problems to get accustomed to using it.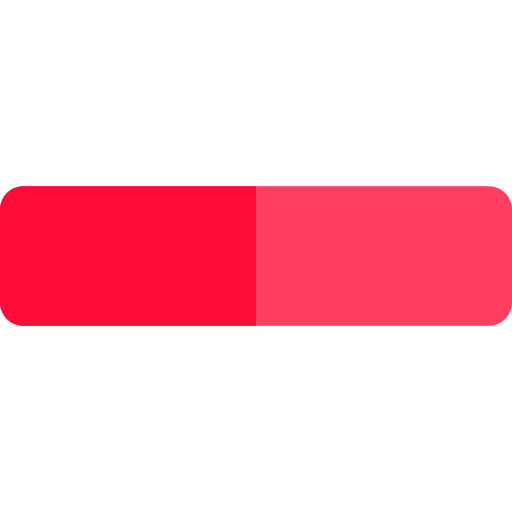 It's pricey: even though it offers a lot of useful features, its price is more than high.
The back part is flimsy: the back part of the RV 4.0 is made of plastic, and it feels a bit wobbly when you touch it.
Installation: Unlike standard car alarm systems which often require tech-savvy assistance, RV 4.0 is easily set up. The instructions are clear, and it takes about 10 minutes to install it.
Bottom line: This car security system is especially convenient for large vehicles like trailer trucks and campers, and it provides a practical way to enhance your car security. However, its price is a significant limitation.
3. Viper 5706v LCD 2-Way Security + Remote Start System

If you're driving an expensive and luxury sports car, then you need to make sure you've provided it with the highest security level.
Have a look at the Viper 5706v – it brings the newest security features to your machine and its remote control modern design will fit the car style perfectly.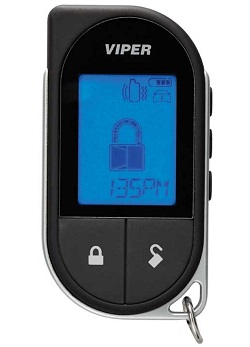 Trunk release feature: like many modern car alarm systems, this one also includes a trunk release feature – press the AUX button and open the trunk remotely. The sound will notify you that the trunk is unlocked, and you'll also see the picture on your screen. The same is when you lock it.
Full silent arm protection: this feature sends you messages on the remote while the siren and parking lights are disabled. This feature is useful if you don't want to raise panic and it's easier to catch the thief since he's unprepared.
Valet mode: if you need to give your car to someone to park it, or you're simply borrowing it, the valet mode will make sure all of your data remains safe. By activating the valet mode, your car performance (speed, for example) becomes limited which prevents someone from taking advantage of your vehicle.
Encrypted transmission: all Viper car alarms come with security systems that encrypt the data sent from the remote to the wireless system. There is also a Clone-safe and Anti-code grabbing technology which doesn't allow the hacker to get into your car alarm system signal.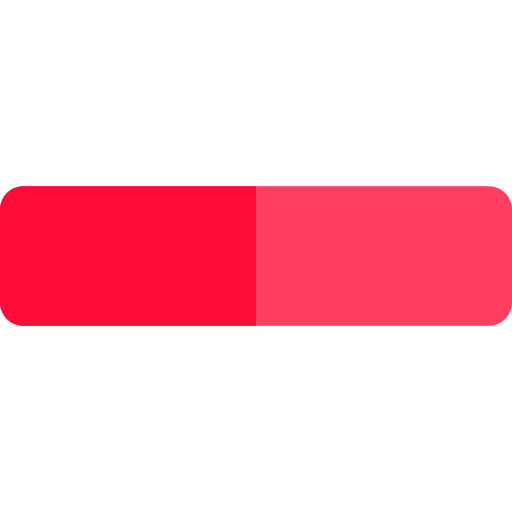 No anti-carjacking: this alarm system lacks anti-carjacking feature which "captivates" the thief and doesn't let him out. In case someone breaks into your vehicle, the siren starts producing high-pitched noise, and the lights start flashing.
Not so manual transmission friendly: most Viper products are primarily made for the automatic transmission. In case you own a manual transmission car, you'll need to do some extra settings.
Installation: this product's system is quite complex, so you'll need to contact a technician to install the alarm correctly.
Bottom line: This product is especially convenient for more expensive cars since they are usually a target for criminals. It's costly, but it provides a lot of features that you won't find on any other car security system.
4. Crimestopper SP-402
This car alarm system is a powerful device which effectively protects your vehicle from vandalism and criminal.
Crimestopper SP-402 is an all-in-one package which offers a variety of options like remote start, trunk release, and shock sensors and you can purchase additional features if you find them necessary.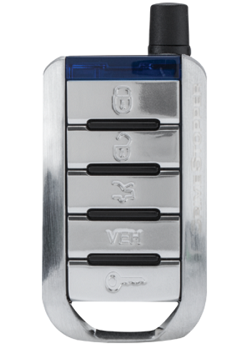 Manual transmission compatible: unlike its competitors, this device is compatible with manual transmission cars, and it doesn't require additional setup or bypass. It also goes with gas, diesel, and hybrids.
Starter kill option: this feature prevents the criminals to "hot-wire" your vehicle, and it doesn't allow the engine to start as it "sees" that something unusual is happening.
Multi-vehicle functionality: you can control more than one vehicle since the product comes with two identical remote controls. Hold the VEH button, and the remote will automatically switch between car one and car two.
Carjack protection: this feature provides your car with an additional layer of security because of its powerful way of debilitating the criminal.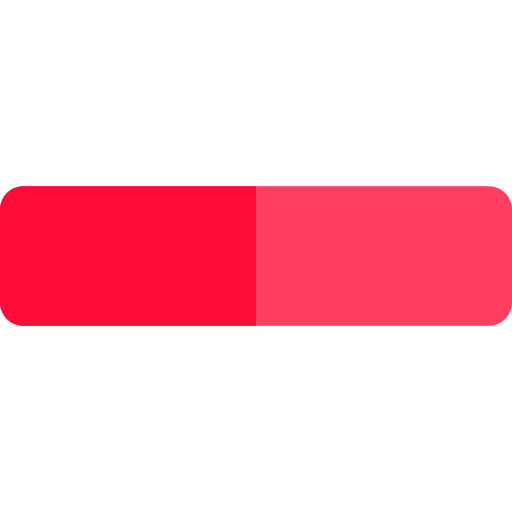 1-way paging: even though it offers a variety of essential features, it lacks a 2-way remote option. So, you'll need to have a look through the window and see if the command has been executed.
An additional purchase for 2-way paging: this limitation could be the reason why the buyers give up purchasing Crimestopper SP-402; the 2-way paging is a feature that most car alarms system have included.
Installation: Crimestopper SP-402 comes with a detailed installation guide, but you won't be able to install yourself it unless you're a tech-savvy. It's highly recommended to hire a technician who'll do it fast and efficiently.
Bottom line: This device would be the best car alarm system with remote start. Its drawbacks would be 1-way paging system and additional purchase for its upgrade, but, overall, it provides satisfactory protection, and it's not that pricey compared to its "rivals."
5. Carlock Anti-Theft Device

This is one of the most practical car alarms ever – there's no need for cables or complicated wiring systems.
All you need to do is to plug the Carlock Anti-theft device into the port underneath the steering column, and your engine becomes boosted with the high-security level.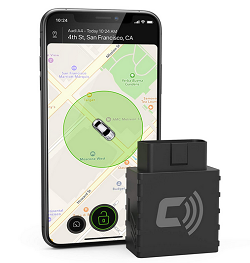 Teen drivers' control: this feature allows the parents to know the location of their vehicle while their son/daughter is driving. This is the best way to make sure your child is safe, especially if he or she is driving by night.
GPS signal: with GPS feature, you obtain a real-time location of your car. If you park it far away from your home, workplace or it ends up in crowded parking, you can find it using your phone app. So, no need for the panic button.
Heavy braking or acceleration alert: in case someone is making harsh movements inside your vehicle, you'll be automatically notified via the mobile app. This is also associated with teen drivers since they're mostly in training and they tend to make those movements due to their inexperience.
Carlock smartphone and web app: this is one of the car alarm systems which is cloud-optimized. It allows you to have insight into the exact number of miles you drove, the exact location and even the driving record. That could be useful when it comes to car insurance since it has an impact on the policy price.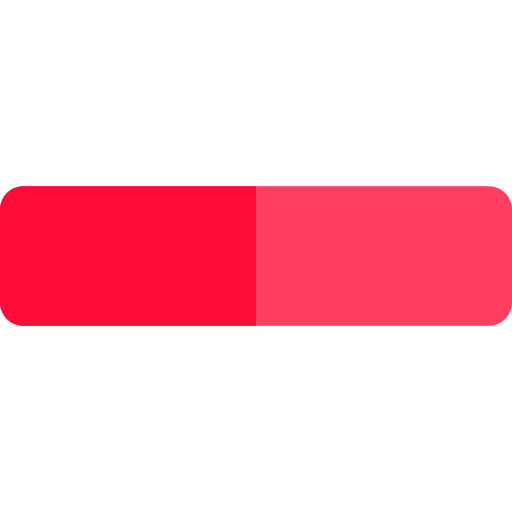 Subscription to the Carlock: when you purchase the device, you get 30-days free services; however, as soon as it expires, you need to renew the license and pay $113 for the annual fee, or $9.60 per month.
Cheap material: many customers complained that the product's cheaply made and that the material doesn't look reliable.
Installation: Crimestopper SP-402 comes with a detailed installation guide, but you won't be able to install yourself it unless you're a tech-savvy. It's highly recommended to hire a technician who'll do it fast and efficiently.
Bottom line: This device would be the best car alarm system with remote start. Its drawbacks would be 1-way paging system and additional purchase for its upgrade, but, overall, it provides satisfactory protection, and it's not that pricey compared to its "rivals."
6. CarBest Security Paging Car Alarm
You will feel 100% secure with a flawless two-way alarm technology and remote start bundle provided by the CarBest Security Paging Car Alarm. It tells you if your remote engine start has turned the car on from up to 3,000 feet from the vehicle. In addition, it is packed with other essential features you'll find incredibly convenient.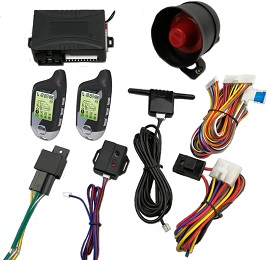 Advanced remote control features: The CarBest car alarm possesses two 2-way LCD remote control systems with an over 3,000ft communication range.
Code hopping technology: Thanks to its top-notch code hopping technology, this car alarm prevents scanning and grabbing.
Great add-on features: This automobile security system delivers a broad range of add-on features to enhance your vehicle's protection.
Automation: Automatic trunk, door, and hood sensors, as well as automatic window rolling-up, strengthen your vehicle's overall security.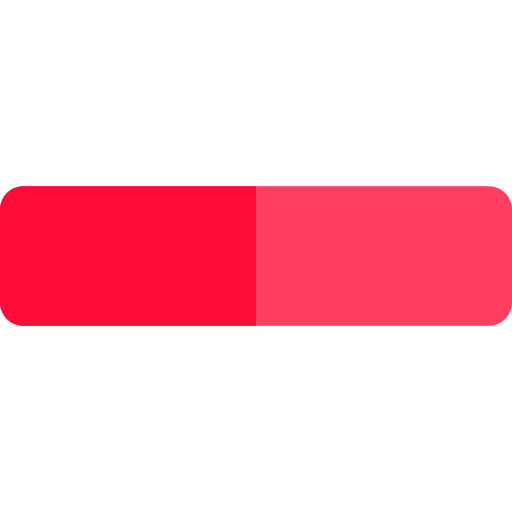 Low-quality materials: CarBest Security Paging Car Alarm lacks more high-quality materials.
Hard to install: It is difficult to install this product by yourself.
Installation: Due to the system's complexity, the CarBest Security Paging Car Alarm requires professional installation.
Bottom line: Overall, it is an excellent alarm system for a car that's worth the money. Although there is some room for improvement, it will safeguard your vehicle and deliver peace of mind.
7. EASYGUARD EC002-NS
If you are looking for an advanced aftermarket car alarm, look no further than EASYGUARD EC002-NS. It is designed to work with various car models, delivering the utmost protection and a broad range of features for next-level convenience. It contains the latest security options to protect the vehicle from the most sophisticated theft attempts.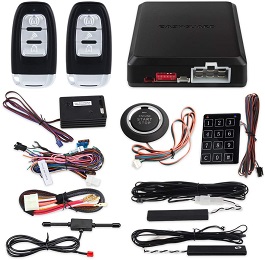 Essential functions: EASYGUARD EC002-NS contains a set of basic yet potent features, such as an intruder alarm, keyless entry, push-button ignition, and remote engine starting.
Next-level security features: The EASYGUARD automobile alarms systems feature a set of useful functions, including valet mode, anti-carjacking technology, mutable alarm, remote trunk release, etc.
Automatic lock: Another exciting feature is that the system automatically locks the vehicle when you walk away from a shorter distance and unlocks it automatically when you come back.
Password touch entry: You can input a password to lock/unlock the car door for backup usage.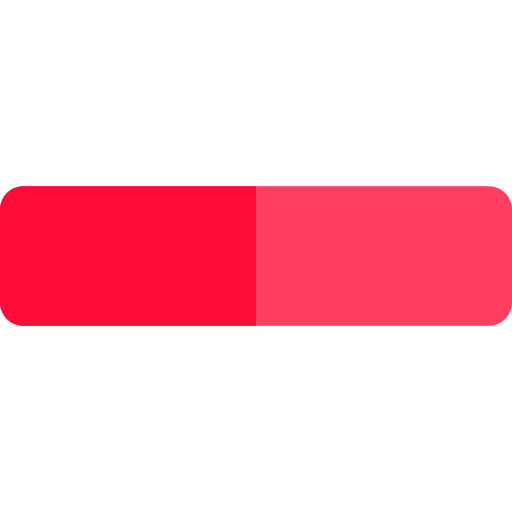 Professional installation required: Users may find it time-consuming and challenging to install the system.
The alarm needs improvements: Customers complain about the alarm that goes on and off randomly.
Installation: EASYGUARD EC002-NS requires a professional installation due to its complexity.
Bottom line: EASYGUARD EC002-NS is the best aftermarket car alarm for those seeking advanced security features and next-level functions to improve overall vehicle security.
8. Prestige APS997Z
The Prestige APS997Z is a top-notch automobile security system that helps protect against theft attempts and any other sophisticated threat that could affect your car. This lightweight yet robust car alarm system has an extensive set of features to take your vehicle's security to the next level.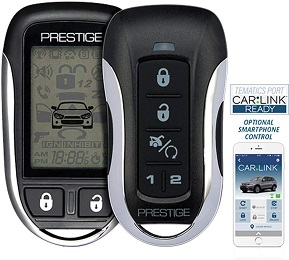 2,500ft range: The Prestige system has a 2,500 feet range, which is more than enough for an average driver.
Two-way LCD transmitter: A two-way remote will send you alerts, information about the cabin's temperature, and other essential notifications.
Easy to use: Although the system has many icons and options, it is relatively easy to use.
Dual-stage shock sensor: The system's dual-stage shock sensor can tell the difference between break-ins and minor crashes, meaning that the car alarm won't go off over insignificant things but only in case of break-in attempts.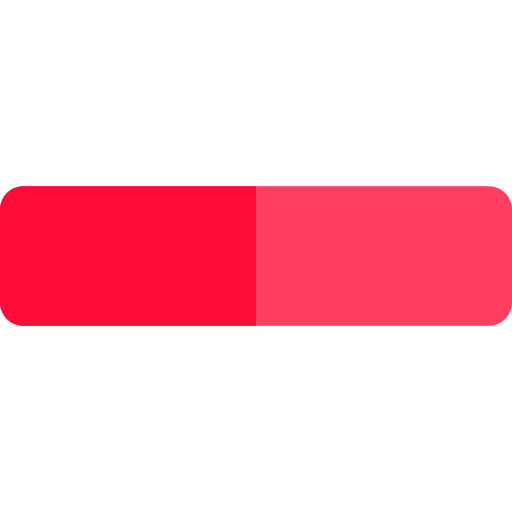 No silent alarm: A silent option won't trigger your alarm but notify you through the remote in case of break-ins. Unfortunately, the Prestige system lacks this feature.
Additional purchases: Customers claim that they had to buy extra parts in order to enjoy all the features.
Installation: It is recommended to have the system professionally installed.
Bottom line: Prestige APS997Z is an excellent car alarm system that won't disappoint you. It has all the necessary security features but purchasing extra parts might be its biggest downside since the system is already a bit pricey.
Important Note
The price is an essential factor when it comes to purchasing devices, but don't get hooked by the cheapest options. Make sure you buy from the authorized dealers and get adequately informed before you make a payment.
When you buy from untrusted sellers, your warranty won't be valuable, and in case something happens, you have two options – to throw the device in the trash or to pay for the repair out of your pocket – and both options are painful.
Besides, be careful when it comes to the installation. If you're not sure how to do it properly, avoid experimenting and hire a technician who'll make sure that everything is all right. Otherwise, you risk losing your safety, your nerves and money.