Volkswagen Reliability – An Unbiased VW Reliability Rating (2022 Update)
For most people, their #1 car brand is like their favorite Formula 1 team. They stick by them, whether they win or lose. But how do you know if you can count on your preferred car brand? As with any manufacturer, it depends heavily on the model you choose. While the company has been criticized for its involvement in the 2015 emissions affair, Volkswagen reliability is rarely questioned. The presumption is that since it's a German vehicle, it's going to be dependable.
According to the latest reports, Volkswagen stands for one of the most reliable vehicles, together with top-rated brands like Toyota and Chevrolet. However, since the company produces almost 11 million vehicles each year, finding the most dependable VW may be pretty challenging.
So, do volkswagens hold their value? Read this article and you'll learn everything about VW reliability, longevity, maintenance costs, and the most common issues.
Are Volkswagen Cars Reliable?
As with many other manufacturers, it can be a bit of a mixture of everything when it comes to VW. The German conglomerate produces an estimated 11 million vehicles every year, adding new features and improving the car's weak points. So, is Volkswagen a god car?
According to RepairPal, the Volkswagen reliability rating is 3.5 out of 5.0. It ranks it 12th out of 32 for all vehicle brands. Still, the car's overall reliability depends on various factors, including the average yearly repair cost, an average amount of visits to a repair shop, and a probability of a repair being serious.
When it comes to Volkswagen, the data says the following:
The average cost of yearly scheduled and unscheduled repairs of all VW models is $676. It means Volkswagen has above average ownership costs.
The average VW owner visits a repair shop about 0.5 times a year for unscheduled repairs.
When it comes to the severity of the issue, about 11% of all repairs are considered serious.
Audi vs. Volkswagen Reliability
Both Volkswagen and Audi produce high-end German-engineered vehicles that car owners find thrilling. But what about their performances? Which brand is worth choosing and why?
Although German companies stand for the best and the most reliable car manufacturers, some studies have shown that it's not always the case. Both Volkswagen and Audi suffered certain reliability issues in the past, but we can agree that it didn't stop them from being one of the best-selling vehicles in the USA.
Audi is a safer, more powerful and more luxurious solution than Volkswagen, but some of their vehicles share the same platforms and engineering. While Audi is a leader in terms of performance, small car, midsize car, and compact car rankings, Volkswagen is a winner in the fields of warranty and price.
And when it comes to reliability, they are equal. Both Audi and VW received scores of three, meaning that they provide average reliability.
(How) Did the Volkswagen Emissions Scandal Affect the Volkswagen Reliability Ratings?
After General Motors and Toyota, Volkswagen had its moment of (in)fame. According to the Environmental Protection Agency (EPA), many Volkswagen cars sold in America had software – also known as a "defeat device" – installed in diesel engines. Its purpose was to detect when the vehicles were being tested, modifying the performance to improve results. This venture was considered cheating, which the company itself later confirmed.
In the test mode, the vehicles were compliant with the federal emission levels. However, when the car ran normally, the computer was switching to a separate mode, changing the fuel pressure and, in some cases, the amount of urea sprayed into the exhaust. Although the cars delivered better performance and higher power, the amounts of nitrogen-oxide (a pollutant linked to lung cancer) emissions were much higher.
When it comes to reliability, VW now sells all the post-scandal models with an extended warranty on all fuel and emission components.

What is the Most Reliable VW Engine?
Volkswagen engines typically last more than 100k miles as long as it is serviced and taken good care of. Therefore, VW cars you buy today usually last longer than 10-year-old VWs. However, like most vehicles, you can only achieve this mile score if you continuously take the car for regular maintenance. VW's warranty includes 4 years or 50,000 miles.
The EA888 1.8L TSI is one of the best and most dependable Volkswagen engines out there. It sports advanced engine technology such as direct fuel injection, thin-walled engine blocks, variable valve timing, sintered camshaft loves, exhaust manifolds integrated into the cylinder heads, downstream oxygen sensors, lightweight internal engine parts, and a port fuel injection to relieve cold start emissions and low load fuel consumption.
Additionally, the EA888 has been recognized for its superior fuel economy. This engine produces a horsepower identical to an outgoing 5-cylinder 2.5L engine while delivering more torque at much fewer revolutions per minute. It delivers up to a 17% reduction in fuel consumption relative to other comparable motors. Another great 1.8 TSI's improvement lies in its friction reduction, weight reduction, and exhaust cooling system.
Volkswagen TDI Engine
TDI stands for Turbocharged Direct Injection. It refers to Volkswagen's turbocharged diesel engines that have an intercooler alongside the turbo compressor. The first TDI engine was produced in 1989 for the Audi 100 TDI Sedan, and now it is used among vehicles produced by SEAT, Audi, Skoda, and Volkswagen. The TDI engine uses gas instead of a spark, used in gas engines, to ignite the diesel fuel, which makes it more efficient compared to other engines.
The best-selling cars equipped with the turbo diesel engine are:
Volkswagen Jetta TDI
BMW Series 3 Diesel
Kia Borrego Biodiesel
Volkswagen Golf
Audi A3 Diesel
Alfa Romeo Mjet
Mercedes Benz E Class BlueTec Diesel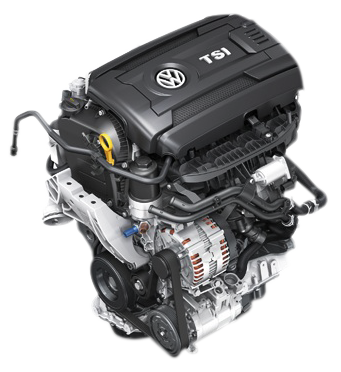 TDI engines became notorious due to the emission scandal in 2015, when an illegal defeat device was installed on the cars, allowing the TDI engines to exceed federal limits on emissions.
What is the Best Volkswagen Car to Buy?
In German, Volkswagen means "people's car," and the manufacturer has most of the popular market niches covered. From the sporty icon Beetle to the gigantic Volkswagen Atlas, VW features a remarkably complete range of models. Still, the Golf comfortably stays VW's bestselling model and its touchstone product. It features a 1.4L I-4 engine capable of generating 147 horsepower and 184 lb./ft of torque.
Volkswagen is also expanding its hybrid and electric car offerings, notably with GTE plug-in hybrid models such as the Golf GTE and Volkswagen Passat GTE. There's also the full-electric Volkswagen, known as e-Golf. If you're after a bigger car with extra practicality, the Tiguan, Passat S, and Golf TSI are there to tempt you. Models such as the VW Beetle and Volkswagen Arteon coupe-saloon bring a sports touch to VW's lineup.
What is the Most Reliable Volkswagen Model?
Volkswagen's sedan list is quite impressive. With cars with varying performance, drivers will find the right vehicle to suit their style. Still, one of the specifications that drivers often desire most and like to compare is performance and power.
But what is the most reliable VW sedan? And what VW models should you avoid if you seek top-notch reliability?
Volkswagen Golf Reliability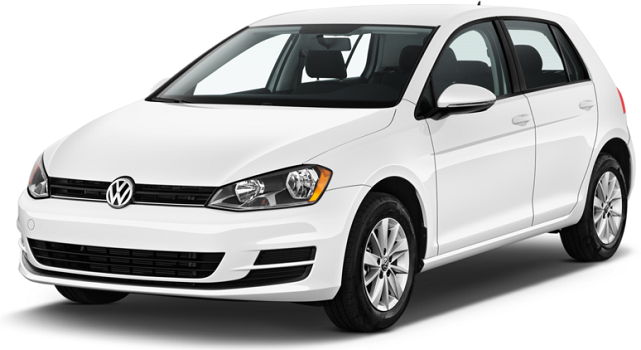 The Volkswagen Golf encompasses 11 different models to choose from. This allows the drivers to pick the best option based on their needs, driving habits, and aesthetic preferences. Additionally, the Volkswagen Golf family is a top choice for those seeking reliability and years of hassle-free driving.
The Volkswagen Golf is the VW's best-selling compact car for a reason. Most drivers choose it for its great cargo space, enjoyable interior, impressive cabin materials, and incredibly comfortable front seats. In addition, the Golf offers great fuel economy due to its manual transmission.
The Volkswagen Golf features a 147-horsepower turbocharged inline-four-cylinder. It ensures a swift acceleration and impressive mid-range torque while you're moving. However, many drivers find the Golf a bit underpowered compared to other vehicles, especially when reaching higher speeds on the highway. Another Golf's drawback is its confusing infotainment system characterized by slow response time and obsolete graphics.
| | |
| --- | --- |
| The average annual maintenance costs | $630 |
| Frequency of unscheduled repairs | 0.3 times a year |
| Severity of repairs | 11% |
| Overall reliability score | ⭐⭐⭐⭐✩ (Above average) |
Source: repairpal.com
Volkswagen Beetle Reliability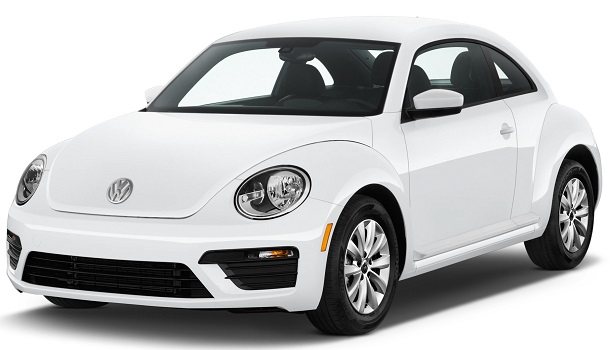 An iconic Volkswagen Beetle has always been famous for its fun styling and sleek driving capabilities. It has undergone many redesigns, which impacted both its aesthetics and general performance. Although Beetle owners are pretty biased when recommending the best car, the truth is that even a used Beetle is an excellent car choice for any driver seeking a historic yet reliable vehicle.
The VW Beetle is practical, no matter how old it is. With proper care and regular maintenance, the Beetle can take you hundreds of thousands of miles. Despite its small and compact design, you'll be surprised how spacious the VW Beetle is. It has more than enough room in the trunk, and you can park it with peace of mind.
Like all the things in the world, the almost-perfect Beetle has its weaknesses. The owners often complain about the handling, which is responsive but not as sporty as expected. In fact, it can become sloppy in more demanding conditions. The 2012 redesign features the standard five-cylinder engine that sounds unrefined and the five-speed manual transmission. In addition, rear visibility can be quite limited.
| | |
| --- | --- |
| The average annual maintenance costs | $612 |
| Frequency of unscheduled repairs | 0.4 times a year |
| Severity of repairs | 10% |
| Overall reliability score | ⭐⭐⭐⭐✩ (Above average) |
Source: repairpal.com
Volkswagen Jetta Reliability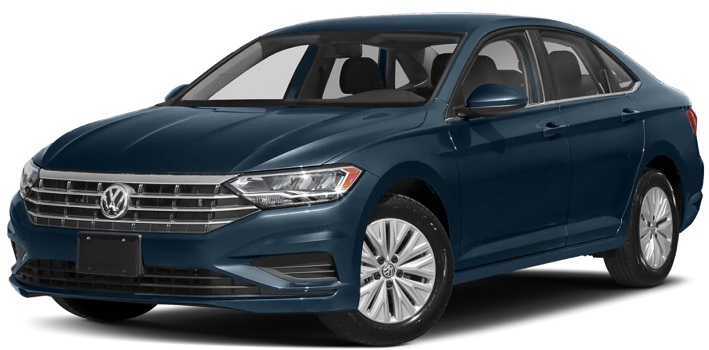 The Volkswagen Jetta is an ideal car for drivers seeking a lot of passenger room, a user-friendly infotainment system, and excellent fuel economy. The Jetta provides a pretty comfortable ride, and it is a great choice for completing daily duties. It features a functional interior design with impressive rear-seat legroom and next-level touch-screen, Bluetooth, and navigation system.
The VW Jetta comes with a 1.4-liter turbocharged engine, with 147 horsepower and 184 lb./ft of torque. You can choose between a six-speed manual or an eight-speed automatic. While the manual makes the car feel more engaged and provides more control over the engine's power, the automatic transmission offers smooth shifts. Generally, the VW Jetta's performance is pretty satisfactory for a compact car.
However, the truth is that the Jetta lacks some important safety features. Extra safety add-ons, including a rearview camera, may be pretty costly for an average car owner. As for performance, the Jetta fails to deliver agile handling and lively acceleration most drivers seek today. Additionally, the Jetta owners complain about mixed interior quality – while all the surfaces seem good, you might not find them as upscale as expected.
| | |
| --- | --- |
| The average annual maintenance costs | $609 |
| Frequency of unscheduled repairs | 0.3 times a year |
| Severity of repairs | 10% |
| Overall reliability score | ⭐⭐⭐⭐✩ (Above average) |
Source: repairpal.com
Volkswagen Passat Reliability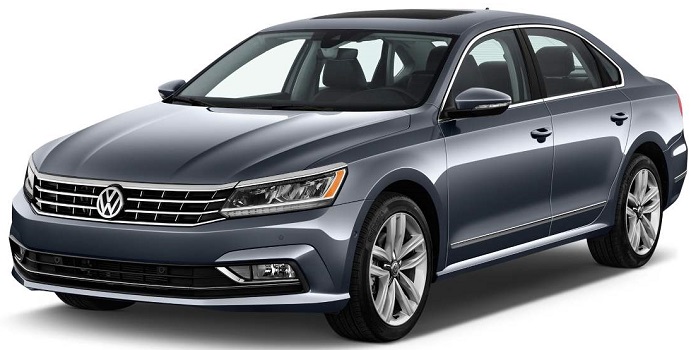 If we take a closer look at the 2022 VW Passat, we can see that it is based on the fourth-gen model that entered the scene about a decade ago. Many users claim that its age might be a liability, mainly since it gradually fades into the midsize sedan class background. However, it has some good points that deserve to be mentioned.
The Passat delivers a smooth ride and a spacious rear seat, which is not the case with most previously mentioned VW models. It provides responsive handling, can absorb bumps easily and has impressive fuel economy most drivers seek. The VW Passat features the 2.0-liter turbocharged 4-cylinder engine and six-speed automatic transmission for increased power. Besides, its infotainment system and controls are quite user-friendly. It has standard safety features that meet most drivers' needs.
Still, the Passat owners have reported significant issues, including engine misfires, sudden loss of power, engine oil leaks, and annoying engine shaking. Despite all these issues, we can say that the Passat is still reliable and an ideal choice for those looking for a spacious interior, roomy trunk, and overall comfortable ride at any time.
| | |
| --- | --- |
| The average annual maintenance costs | $639 |
| Frequency of unscheduled repairs | 0.4 times a year |
| Severity of repairs | 9% |
| Overall reliability score | ⭐⭐⭐⭐✩ (Above average) |
Source: repairpal.com
Volkswagen Tiguan Reliability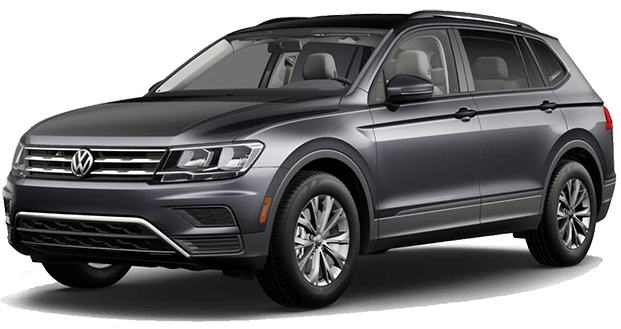 The Volkswagen Tiguan stands for a decent compact SUV for many reasons. Depending on which model year you choose, you can enjoy next-gen features like Wi-Fi hotspot, Apple CarPlay, a digital gauge cluster, and more exciting add-ons. The Tiguan has good standard safety features, although some of them could be better.
The VW Tiguan is one of the largest choices in the class. It even offers an optional third-row seat you can find useful in some situations. Most Tiguan owners have chosen this model for its clean and bold exterior. The interior is also well-designed, despite an inexpensive plastic that most users find unattractive. Still, you can expect to see more high-quality materials that deliver exceptional texture, gloss, and tone to the overall inner design.
The Tiguan is equipped with a turbocharged 2.0-liter 4-cylinder engine, making 184 horsepower and 221 lb./ft of torque. Still, owners are not as satisfied with fuel economy, acceleration, and overall responsiveness. However, with the VW Tiguan SUV, you can count on a comfortable ride and spacious interior.
| | |
| --- | --- |
| The average annual maintenance costs | $730 |
| Frequency of unscheduled repairs | 0.9 times a year |
| Severity of repairs | 12% |
| Overall reliability score | ⭐⭐⭐✩✩ (Above average) |
Source: repairpal.com
Volkswagen CC Reliability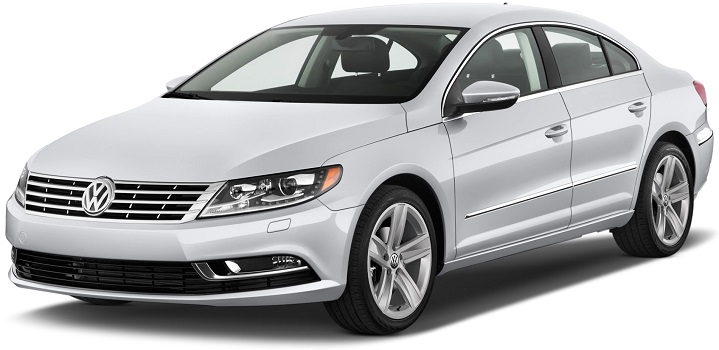 The Volkswagen CC (Comfort Coupe) is a decent choice for daily driving and a smooth ride. You might be impressed with an upscale interior and an increased number of standard features the CC provides. It belongs to the category of midsized luxury cars. It is not as spacious, and the owners would love to see more cargo space and less restricted back seats, which tend to be cramped for taller passengers. It features an inline 4 cylinders, 6-speed automated manual transmission, and front-wheel drive.
The CC is considered one of the best-looking modern cars the VW has ever produced. The CC is a great purchase for various reasons, but mainly because it looks more luxurious and more expensive than it really is. Its upper-class interior and strong powertrain options contribute to its overall popularity among buyers, who can have the CC as a certified pre-owned car, which helps cut the maintenance costs.
However, the Volkswagen CC's reliability is debatable. The users often complain about the carbon buildup, a faulty Bluetooth system, odor from the HVAC system, the sensitive accelerator, and the overall decent driving experience, with increased road noise.
| | |
| --- | --- |
| The average annual maintenance costs | $880 |
| Frequency of unscheduled repairs | 1.4 times a year |
| Severity of repairs | 12% |
| Overall reliability score | ⭐⭐⭐✩✩ (Above average) |
Source: repairpal.com
Volkswagen Atlas Reliability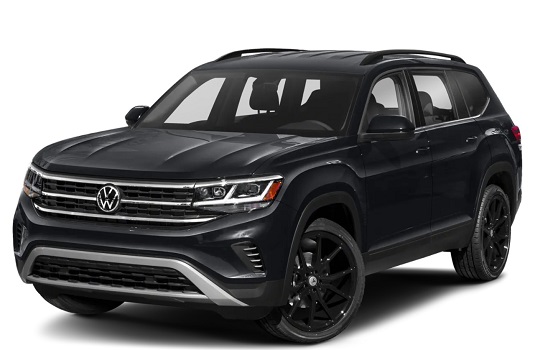 Eventually, the least reliable Volkswagen on our list is the VW Atlas. Neither 2018, 2019, nor 2022 models received high rankings in terms of reliability, which is why consumers tend to avoid this SUV. According to the latest consumer reports, 61% of Atlas owners claim that they would buy it again, but it does not make for a great recommendation.
The VW Atlas is equipped with a turbo 2.0-liter inline-four engine and 4Motion all-wheel drive. It features a panoramic sunroof, a digital gauge cluster, adaptive cruise control, heated and cooled front seats, and other characteristics you might find pretty impressive. However, consumers complained about cheap plastics, not-so-great fit and finish, and annoying wind noise when reaching highway speeds. All these matters are unacceptable considering the price of $50K.
Despite its low-reliability rankings, the Atlas still offers a pleasant and comfortable drive. You will enjoy its spaciousness, ease of handling, simple controls, and smooth powertrain. According to our experts, the Atlas may continue to be unreliable, but we hope the newer models come with significant improvements, especially in terms of fuel economy and engine performance.
| | |
| --- | --- |
| The average annual maintenance costs | $7,856 (first 10 years of service |
| Frequency of unscheduled repairs | 0.9 times a year |
| Severity of repairs | 22.8% |
| Overall reliability score | ⭐⭐✩✩✩ (Below average) |
Source: repairpal.com
Are Volkswagens Expensive to Repair and Maintain?
Volkswagens cost more to maintain than other vehicles in their category. What's the deal here? The average driver spends about $675 per year on VW maintenance, which is higher than many other manufacturers.
Standard maintenance items are quite similar across different car brands. These include stuff such as oil change, spark plug installation, and replacing parts that wear out regularly. Below are general maintenance costs that you can find with VW vehicles:
Oil change – $130 to $160;
Cabin air filter – $70 to $110;
Spark plugs – $190 to $260.
Volkswagen Problems
Are you having problems with your VW? Let our team of motoring specialists keep you up to date with all of the latest Volkswagen car problems and faults.
Check engine light – This's a recent problem at low mileage for the 2013 Jetta hybrid models. The culprit is potentially a software issue or a faulty sensor. Check engine lights on later models can be anywhere from innocuous to severe, but it's always better to have it checked out by an auto service;
Oil sludge – In the early 2000 model Passat, engine failure from oil sludge was built up. The issues started between 70k and 90k miles. Other than an inherent issue with the vehicle, oil sludge can be prevented by following all manufacturer instructions on oil changes and the type of oil used;
Airbag malfunction light – The 2006 Jetta has an issue with the airbag malfunction light staying on. This problem occurs at about 100,000 miles. If this light comes on, you should bring it to a car repair service to get the airbag checked out to ensure it functions correctly;
Coil failure – The 2004 Passat has a problem with coil failure. This hassle appears around 75,000 miles. A qualified repair shop typically keeps these coils on hand as it's a prevalent issue;
Automatic transmission shifting issues – The #1 problem affecting the VW Jetta is a shifting issue with the automatic transmission. Luckily, this's only affecting vehicles with high mileage. Still, this's an expensive repair and might require a transmission rebuild. This hassle affects most models before 2013 with an average mileage of 123k miles;
Power window may fail – The VW Jetta power windows have problems due to a failed window regulator. The regulator will have to be replaced. This nuisance is affecting 2010, 2014, and 2016 models with an average mileage of 90,000 miles;
The odor from AC vents – The smell is produced by condensation in the heater case and AC system idling for 2 hours or more. The car's drain system should be checked for debris, but there's also a cleaner available for the heat case. Model years affected by this problem are 2012, 2013, 2014, and 2016 with an average mileage of 50k miles;
Coolant leaks – If coolant from the VW is leaking from the water pump, the seals and internal bearing are probably weak, and there will be a trail of coolant from the pump region down towards the motor. If there's steam blowing from the engine, the coolant leak is likely arising from the coolant flange. If the coolant is visible under the car, the radiator is the most likely culprit. Coolant hoses also often cause coolant leaks since they can be affected by oil leaks and age. It's recommended to address a coolant issue as soon as you can to avoid engine overheating.
When looking closely at the dependability surveys and consumer reports, it seems like much of VW's unreliability sits with its motors rather than its technology like many German compeers.