CNG Cargo Vans: Eco-Friendly Alternative to Conventional Commercial Vehicles
A CNG (compressed natural gas) van is a fuel-efficient vehicle that burns low-emissions fuel that's better for the environment than petroleum-based fuels. One of the main benefits of CNG is providing a source of affordable energy. It's cheaper per equivalent gallon than gas and diesel. Also, CNG is abundant in the USA. The country possesses extensive natural gas resources and a well-established network of pipelines. Natural gas powers more than 250,000 vehicles in the USA and roughly 15.2 million vehicles worldwide. A rising number of businesses are transitioning their fleets to run on compressed natural gas (CNG) as an alternative to gas and diesel. Delivery titan UPS, which began using NGV (natural gas vehicles) in 1989, now operates more than 1,300 CNG package delivery trucks in a dozen markets. AT&T has deployed nearly 3,000 NGVs, comprised primarily of Ford E-250 vans upfitted to CNG at time of buy, and more recently ordered 101 CNG Chevrolet Express cargo vans directly from GM. In 2013, this giant bought 8,000 NGVs as part of its operation to deploy 15,000 CNG vehicles throughout its fleet. Recently the US Department of Energy conducted a study about alternative transportation fuel and found that in contrast to traditional fuel can save approximately 50% on fuel costs with compressed natural gas.
What is CNG?
It's natural gas under pressure which remains clear, odorless, non-corrosive, and can be used as a greener, more affordable/efficient alternative to the traditional gas and diesel fuels. It's comprised mostly of methane gas which as gas, produces engine power when mixed with air and fed into the engine's combustion chamber. When CNG reaches the combustion chamber, it combines with air, kindled by a spark and that process moves the vehicle. Even though vehicles can use natural gas as either a liquid or a gas, most of them use the gaseous form compressed to 3,000 psi. It's compressed so that enough fuel can be stored in the vehicle to extend driving range, like the gas tank in vehicles.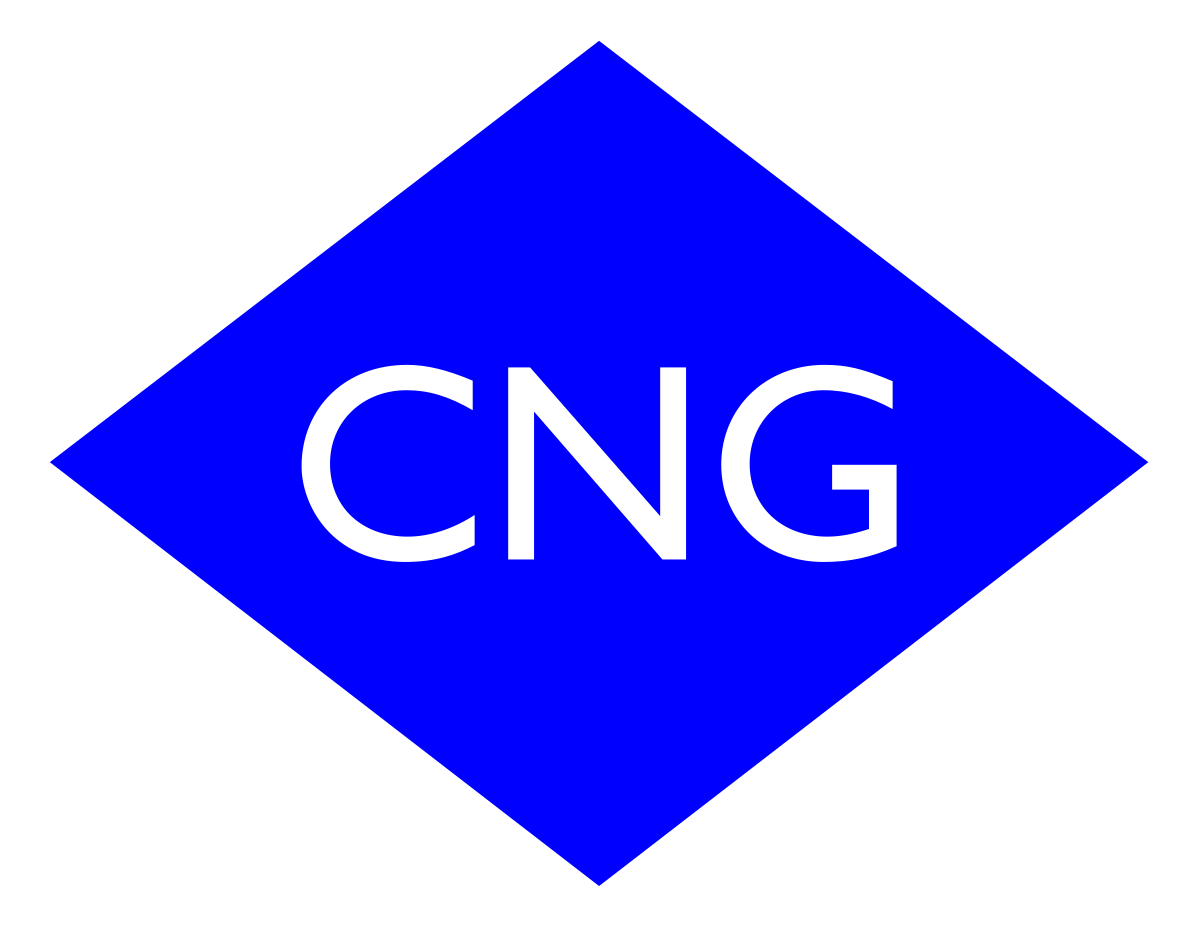 Note: EPA requires conversion system manufacturers to show that converted engines or vehicles meet the same emissions standards as the original engine or vehicle. Therefore, conversions must be performed carefully by rebuttable qualified system retrofitters.
CNG Fueling Equipment
There're two types of fueling equipment for CNG vehicles: fast-fill and time-fill.
In fast-fill, the mixture of a large compressor paired with a high-pressure storage tank system (cascade), fills the tank in the same amount of time it needs to fuel a comparable gas-run vehicle;
A time-fill system doesn't have a storage system and has a much smaller and less expensive compressor. It refuels CNG vehicles overnight at a rate of about one gallon by hour. Time fill works for vehicles that remain inactive overnight, such as school buses and refuse trucks.
CNG Conversion Kit
It's a set of elements installed in a van so it can operate using CNG. Kits usually come with parts including, regulator, pressure gauge, high-pressure tubing/fittings, hoses, filling nozzle, hose clamps, fuel change over "ON/Off" switch advance timing processor, as well as the necessary wiring, straps, and screws. The fuel change over switch enables the driver to switch from gasoline to CNG by a push of a button. It usually doesn't include the CNG tank or cylinder along with the cylinder valve. It is purchased separately from the CNG conversion kit. It's a great solution for people who are making the switch from purely gas-powered vehicle to a CNG/gasoline bi-fuel vehicle.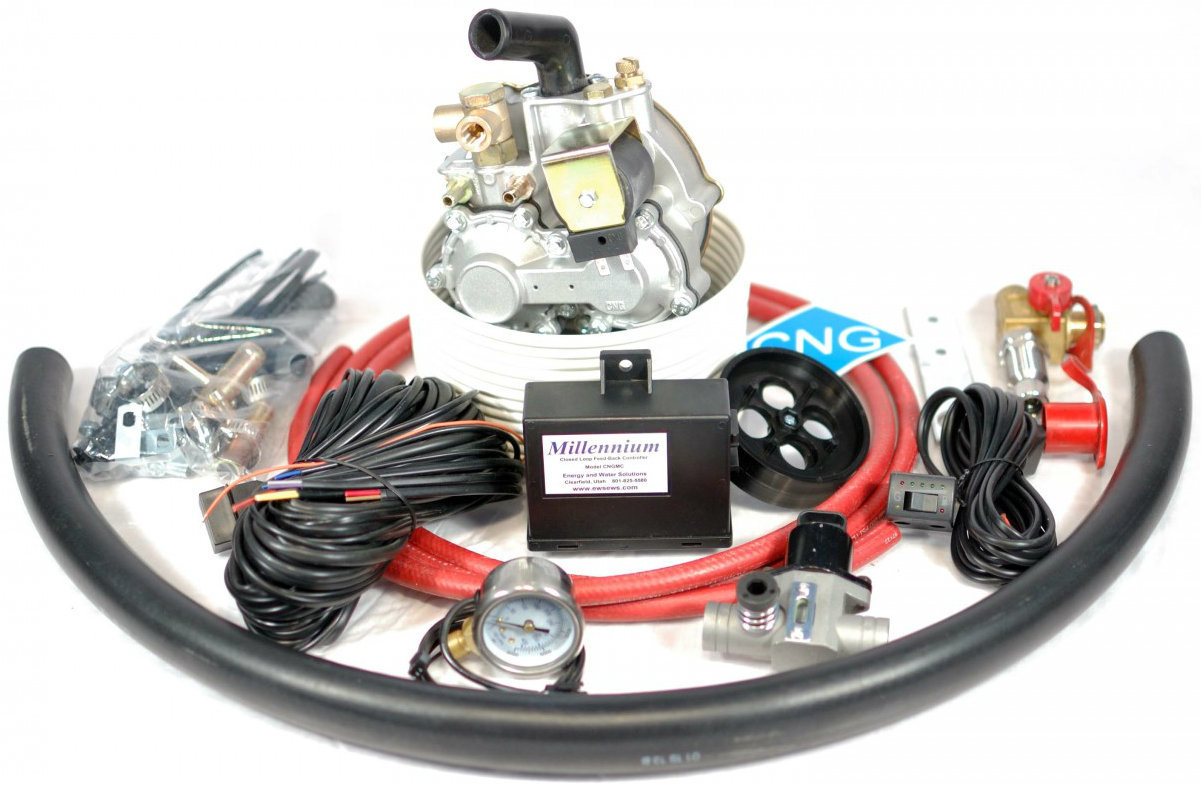 CNG vs Gas
Below are the key differences between CNG and gas-powered vehicles.
Price - CNG is almost one third the price of the gas, resulting in substantial savings in fuel costs;
Maintenance - CNG contains no additives and burns cleanly leaving no by-products of combustion to contaminate your spark plugs and engine oil. The combustion chamber parts function at peak output for longer periods before requiring service. The engine oil also remains clean which minimizes engine wear and requires less frequent changes;
Environment - CNG engines run more quietly due to the higher-octane rating of CNG over gas and they make less exhaust emissions. Harmful emissions like carbon monoxide, carbon dioxide, and nitrous oxide can be reduced by as much as 95% when compared to gas-run vehicles;
Safety - CNG components are built and designed to meet international standards and monitored to ensure safe operation. CNG fuel systems are also sealed, which eliminates any spill or evaporation losses;
Performance – Vans powered by petrol performs better than CNG vans in terms of torque, handling, and speed;
Maximum potential power – It's smaller for 10% than petrol engine under the same condition;
Fuel capacity – CNG vehicles have a lower fuel capacity than gas vehicles.

CNG vs Diesel
Compare the diesel and CNG attributes and decide what's the right option for your business.
Availability – Diesel-powered vans are more available on the market than a CNG. After gas, diesel is the most used fuel for vans. CNG from manufacturers tends to be rarer and usually fitted like an after-market solution. Plus, CNG refilling stations are few and far in between;
Mileage – The mileage of diesel vehicle is more as compared to the CNG. A diesel engine needs a spark plug and therefore provides higher compression. It makes the diesel van more fuel efficient as compared to CNG alternative;
Environment – CNG vans tend to be more environment- friendly than the diesel one. So, if you need to lower down your carbon footprint, choose a CNG van;
Lifespan – A CNG engine has a better lifespan than a diesel one. It can run smoothly up to 8-11 years, while the diesel version has a life span of 6-8 years;
Price - Diesel fuel prices are constantly fluctuating in response to the geopolitical climate, whereas CNG prices are consistently low over the last decade;
Maximum potential power – It's 10% lower than diesel engine under similar condition.
Fuel capacity – CNG vehicles have a lower fuel capacity than diesel vehicles.
CNG Van Pros & Cons
Read all about the pros and cons of using CNG van for your fleet.

Environment – According to the federal Environmental Protection Agency, compared to gasoline-fueled vehicles, CNG-fueled vehicles' carbon monoxide emissions are 90 to 97 percent less, and carbon dioxide emissions are 25 percent less. Nitrogen oxide emissions can be 35 to 60 percent less, and other nonmethane hydrocarbon emissions can be 50 to 75 percent less;
Improved technology – Unlike older technology, which was robust and needed frequent fill-ups, CNG-ready vehicles don't sacrifice space to utility and CNG conversion kits include smaller tanks than before.
Safe performance – CNG components are refined to international standards and are tested to ensure reliable performance. CNG fuel systems are sealed to prevent any leakages;
Economically priced – CNG is currently a third of the price of gas;
Low Maintenance – CNG fuel burns cleanly and is non-corrosive. It minimizes the damage to the pipes, mufflers, and spark plugs of your vehicle. It releases fewer by-products into the motor oil, meaning fewer oil changes and overall lower maintenance costs.
---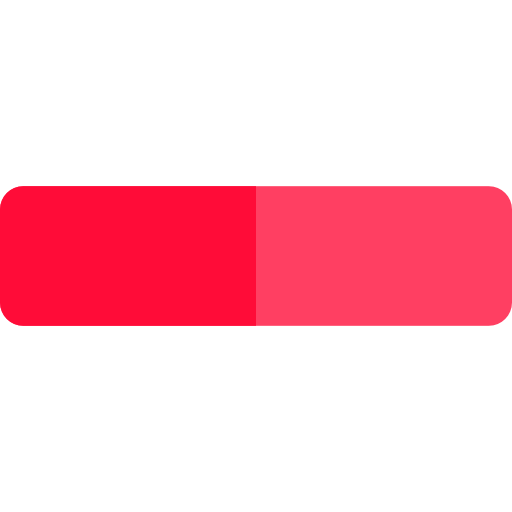 Storage space - You need to sacrifice some of the space in the green cargo van. The CNG cylinder can be heavy, the added weight of the tank is offset by the reduced weight of a gas fuel;
Availability – Compresses natural fuel is most practical and convenient for people living in areas with easy access to CNG filling stations.
Best CNG Cargo Vans
Follow the list of the best CNG cargo vans in the USA.
Chevy Express CNG
Chevrolet Express CNG van is powered by a Vortec 6.0L V8 engine equipped with hardened exhaust valves for improved wear resistance and durability with gaseous fuel systems. The van is factory ordered and delivered to customers with their factory-engineered and fully integrated gaseous fuel system in place, completely ready for work. The CNG option is available on Chevrolet Express 2500 and 3500 Cargo vans. Each vehicle is covered by GM's three-year, 36,000-mile new vehicle limited warranty and five-year, 100,000-mile limited powertrain warranty.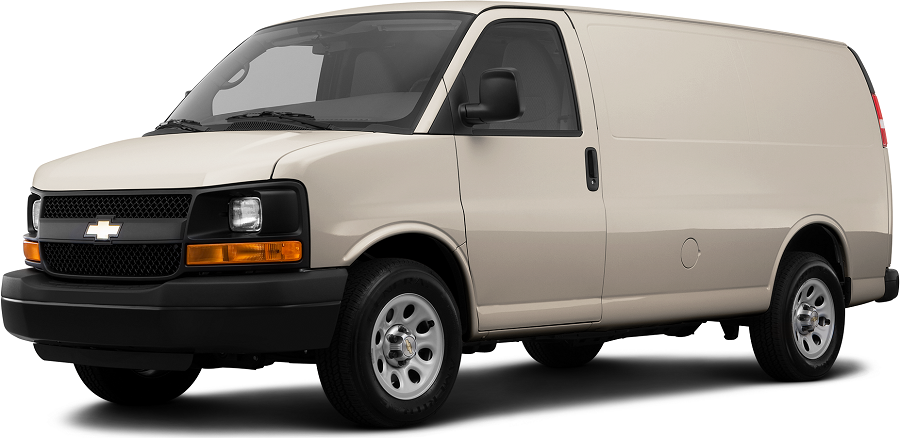 It has all Environmental Protection Agency and CARB (California Air Resources Board) emission certification requirements.
Price
Chevy Express CNG 2500 (regular wheelbase) - $33,095;
Chevy Express CNG 2500 (extended wheelbase) - $34,995;
Chevy Express CNG 3500 (regular wheelbase) - $36,195;
Chevy Express CNG 3500 (extended wheelbase) - $36,695.
GMC Savana CNG
The GMC Savana joins a dedicated CNG lineup that includes cargo version of the van powered by a
Vortec 6.0L V8 engine
. The CNG fuel tanks and complementing systems used in vans are installed by GM's one supplier at a secondary location and delivered from GMS dealerships. The vehicles are fully validated and warranted by GM. Each CNG GMC Savana van will be covered by GM's three-year, 36,000-mile new vehicle limited warranty and 5-year, 100,000-mile limited powertrain warranty.
The van meets all EPA and CARB emission certification requirements
, and it's fully compliant with relevant vehicle safety standards.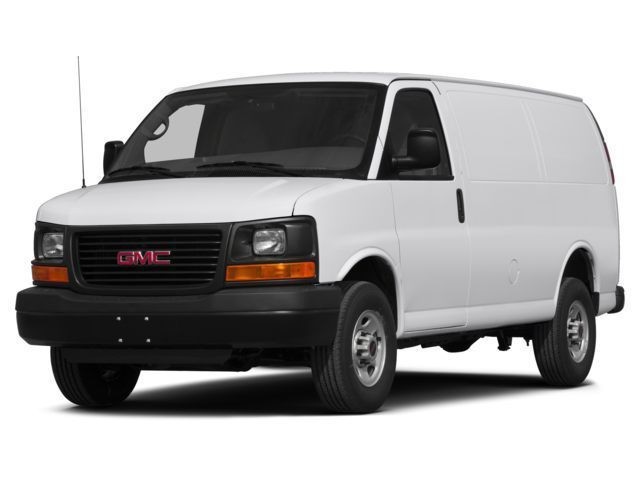 Price
GMC Savana CNG 2500 (regular wheelbase) - $34,390;
GMC Savana CNG 2500 (extended wheelbase) - $36,290;
GMC Savana CNG 3500 (regular wheelbase) - $37,490;
GMC Savana CNG 3500 (extended wheelbase) - $38,290.
Ford Transit CNG
Ford is introducing enhancements across its North America van lineup since the 2017 Ford Transit Cargo van model, including a 3.7-liter engine that will now be standard on dual-rear-wheel models, and providing a CNG option (prep kit). Fleet owners can also opt for a 2.5-liter engine. Each Ford engine that's factory-prepped for gaseous conversion comes equipped with hardened valves and valve seats. 80,000 Miles/8-year emissions components and 36,000 Miles/3-year limited fuel system warranties are included. Ford Transit CNG meets EPA certification standards and maintains all OBD II functionality.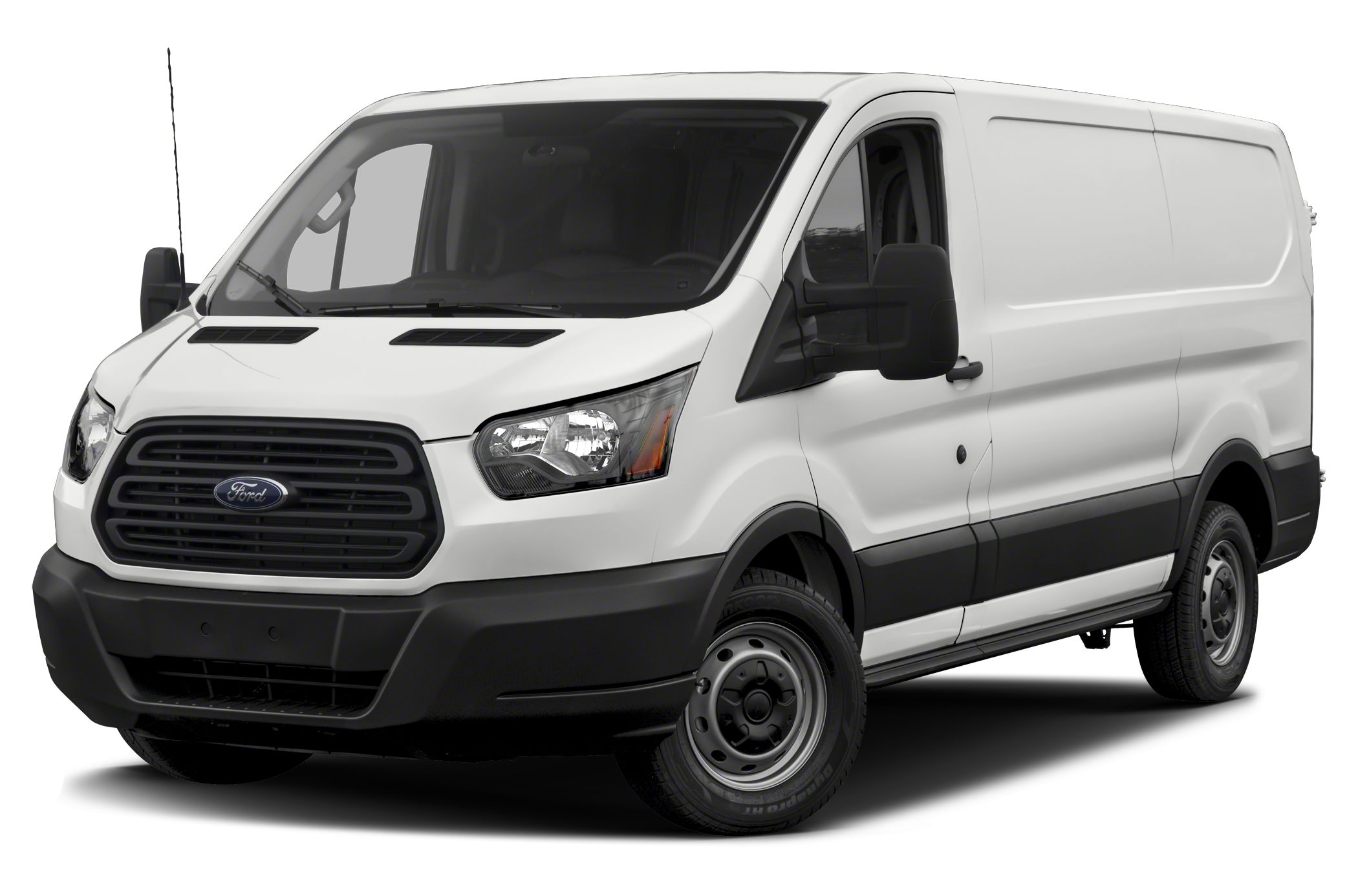 Price
Ford Transit CNG 3.7L TI-VCT V6 (low/regular) - $34,945;
Ford Transit CNG 3.7L TI-VCT V6 (low/long) - $35,820;
Ford Transit CNG 3.7L TI-VCT V6 (medium/regular) - $35,400;
Ford Transit CNG 3.7L TI-VCT V6 (medium/long) - $37,125;