Fleet Management Software: Definition, Features, Benefits and Best Solutions
Building and managing a commercial fleet can be stressful and time-consuming. Therefore, right fleet management software allows you to take back some of the control you might have ceded to your drivers. It'll build trust, improve driving skills, and reward your safest employees. The good vehicle fleet management software displays pinpoint-accurate locations of the vehicles in your fleet, notifies you of maintenance and fuel updates, and delivers analytics that improves your processes and saves money. And each solution differs one from the other, owing to a multitude of functions and features. In the USA, fleet management is supported by different organizations such as
NAFA Fleet Management Association
,
AFLA
(Automotive Fleet & Leasing Association), and the
AALA
(American Automotive Leasing Association), which offer ongoing research and education, annual conferences, and partnership solutions.
What is Fleet Management Software?
It's a system that assists companies and organizations in organizing, managing, and coordinating their vehicles from a central data platform. The goal is to keep the fleet operating smoothly by minimizing costs, improving performance, and providing compliance with government regulations. The primary purpose is to collect, store, process, supervise, report, and export info. It's also called a fleet telematics solution. Telematics is an IT category that runs long-distance transmission of computerized information, and in fleet management, data can be collected from various sources including vehicle specification databases, government divisions that handle vehicle registration, mapping systems, insurance companies, financial organizations, gas pump processors.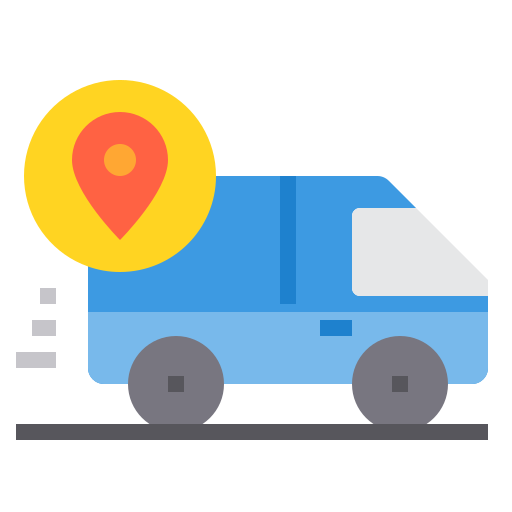 Main Functions of Fleet Management Systems
There are four basic functions of fleet management solutions.
Vehicle management – Manages and streamlines processes, tasks, and events related to fleet vehicles including vehicle maintenance, inventory, registration, tax, licensing, vehicle insurance including restrictions/due dates, vehicle disposal, and cost analysis;
Driver management – Features managing licenses, driver performance, driver
Incident management – Includes fines and accidents along with apportioning costs to drivers;
Tracking – Covers telematics, work time, route planning, logbooks, notifications, and alerts.
Fleet Management Solutions - Core Features
Businesses that rely on vehicles to deliver products and services to customers need a fleet management software to manage costs, mitigate risks, increase productivity, and stay compliant with government regulations. It streamlines all processes and actions related to fleet operations and supervises everything from driver safety and vehicle condition to customer satisfaction and business profitability. The key features of fleet management systems include:
GPS, vehicle, accident, mileage tracking – Includes telematics and trackers to deliver real-time data on vehicle location, incident/event reporting, and miles traveled;
Fleet maintenance – Automated reporting to optimize preventive maintenance schedules, support unit replacement decisions, identify high-cost units, and reduce rework;
Dispatch, scheduling, routing – Automates and conducts all related tasks to boost dispatching, use the most efficient routes, and improve schedules, which means more jobs done on time;
Driver management – Encompasses driver productivity/performance, files/records, behavioral data, certifications, and license;
Inventory management – Manages recording, tracking, costing, cycle counting and automatic reordering to ensure availability and a proper amount of parts on hand, therefore minimizing vehicle downtime;
Vehicle information – A centralized module of all data on a fleet vehicle such as specs, maintenance history, repairs, miles logged, and performance;
Inspection management – Tracks and maintains strict compliance with electronic inspections along with issue management systems;
Fuel management – Controls consumption, mpg, costs, and enables you to identify drivers and vehicles with inadequate fuel efficiency based on historical data and benchmarks;
Cargo optimization – Maximizes operational efficiency by planning and managing cargo, facilities, equipment, and workforce for more integrated processes and better usage of resources.

Benefits of Using Fleet Management Programs
Fleet management software automated most of the tasks, streamlined related operations, and provided real-time insights for improved management of both vehicles and drivers. Cloud-based fleet management programs enable communication with an IoT device installed in each vehicle, enabling fleet operators to:
Track location of vehicles are at any time – Meets service and delivery schedules along with responding in real-time to traffic and other potential road incidents;
Get notified when anything goes wrong – Controls vehicle performance threshold or driving event including battery life, coolant, and speeding;
Track vehicle mileage – Maintain the health of vehicles successfully and get them serviced as required;
Employee satisfaction – Fleet management software maximizes and improves driver's work since it minimizes time on manual tasks such as record keeping and monitoring. It also accelerates information flow along with communication, improving driver productivity and safety;
Time management – Increase productivity and saves the time of managers, drivers, administrators, and mechanics. With GPS tracking routes can be planned, and traffic updates received to predict departure and arrival times. Working schedules are optimized for dispatchers and drivers, while mechanics can get easy access to repair history. All data related to maintenance, transport, and fuel are recorded, supervised and available to fleet managers;
Maintenance cost savings – Some fleet management software systems have notifications based on calendar time, mileage, and other criteria, paving the way for optimized vehicle use and therefore minimizing costs on maintenance;
Insurance cost savings – It improves road safety, lowers accident rates, and prevents vehicle theft which significantly reduces insurance costs thanks to markdowns in risk loss;
Fuel management – Its various features are designed to reduce costs. Fuel info mixed with optimized route planning lowers fuel consumption and excessive idle time. Tracking modules can be used to organize fuel refueling while traffic info helps avoid wasting time and fuel on traffic jam.
Best Fleet Management Software Solutions
We compiled a list of the 6 best fleet management systems for different fleet businesses.
Whip Around
Whip Around is a cloud-based free fleet management solution which helps logistics, logistics, and delivery companies with team management, fleet inspection, and DOT audits. Its main functions include GPS tracking, data import, alerts, and reporting. It also lets users manage your fleet inspections, compliance, preventative maintenance, and work orders. The software allows users to create checklists for your assets and have your drivers conduct inspections anywhere, anytime via its mobile app. Get alerts sent to you automatically, view the reports from the management dashboard, and manage faults with ease. The app comes with a fault module that lets crew members schedule maintenance and manage vehicle defects and work orders. Operators can use this platform to monitor vehicle locations and connect with drivers in real-time. Further, the form building tool lets users generate, edit, or duplicate digital checklists from the manual. Its analytics feature assists fleet managers conduct inspections, schedule driver training, and manage rewards. It's used by fleets globally and comes with a mobile app for Android and iOS. Support is provided via email, live chat, and phone.
Pricing
Basic plan (free) – 1 asset, 1 user account; analytics, customized forms, inspection app with GPS, fault module, alerts/notifications, manager/driver reminders, and CSV export;
Standard plan - $6/asset/month; starting from 5 assets, unlimited user accounts; all form Basic plan + photo capture, integrations, API access, PDF/Excel export, and email/phone/live chat support;
Enterprise plan (get a quote) – 50+ assets, unlimited user accounts; everything from Standard plan + fixed-term contacts, discounted volume pricing, dedicated support manager, priority email/phone support, live chat support, and guided onboarding/implementation.
Core features
Employee management;
Fuel management;
GPS tracking;
Incident reporting;
Inspection management;
Maintenance management;
Mileage tracking;
Motor pool;
Tire management;
VIN lookup;
Work order management.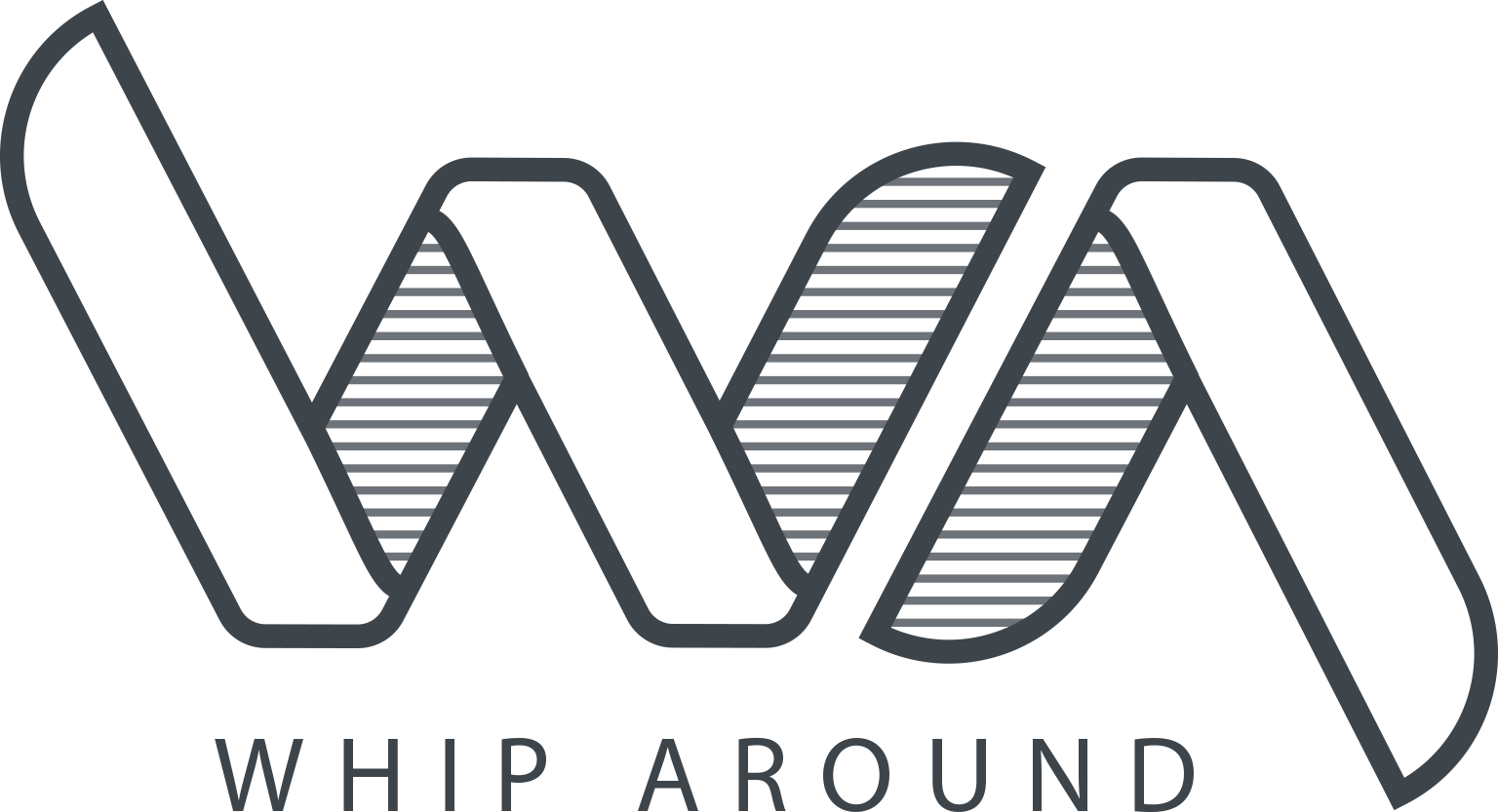 Fleet Complete
Fleet Complete
is a cloud-based fleet management tracking software solution for businesses of all sizes and types. The system is used in a wide range of industries including manufacturing, construction, government, and many more. It offers various fleet management modules such as fleet tracker, time tracker, asset tracker, resource tracker, fleet sharing, and a mobile app. 'Asset Tracker' delivers complete visibility of assets by allowing users to remotely check the fuel level of equipment and track device charge status at any time. The 'Field Worker' module lets workers store data in a centralized database and work in online and offline mode. Data is automatically synced when the software detects an Internet connection, and the sync process can also be encrypted using RSA standards. Fleet sharing permits businesses to optimize their fleet by identifying the number of idle vehicles and putting them to use via the virtual reservation manager. You can also track the vehicle location, booking status, and use reports that help plan resource usage and balance sheet optimization. 'Asset Tracker' can be accessed on iOS and Android and mobile devices via the Resource Tracker App. The solution features developer APIs for integration with third-party apps. The pricing isn't available online. For more details, contact the vendor.
Core features
Dispatch management;
Employee management;
Fuel management;
GPS tracking;
Incident reporting;
Inventory management;
Mileage tracking;
Routing;
Tire management;
Work order management.

Samsara
It's a cloud-based fleet truck fleet management software that offers features including routing dispatch, reefer monitoring, GPS tracking, trailer tracking, dashboard camera, and more.
Samsara
is designed to help small and midsize fleet businesses operators to track the physical location of their fleets and control their drivers' behavior to stay compliant with
FMCSA
(Federal Motor Carrier Safety Administration) and ELD (electronic logging devices) regulations. The installed GPS device gives real-time traffic updates and displays the best available route to drivers. It collects data on, vehicle performance, unnecessary halts, breakdowns, and fuel waste to the back-office managers. The software combines HoS (house of service) with the GPS tracker and other installed sensors to record the driver's working hours with HoS logging and ELD mandate. The solution can be installed in delivery vans, school buses, trucks, and more. Contact the vendor directly for more pricing details.
Core features
Dispatch management;
Employee management;
Fuel management;
GPS tracking;
Incident reporting;
Mileage tracking;
Routing;
VIN lookup.

Verizon Connect Reveal
Verizon Connect Reveal
is a cloud-based fleet maintenance management software convenient for small and mid-sized companies. You can view all drivers on a map and automatically detect their behavior like quick starts, hard corning, harsh braking, and more. The platform sends real-time push alerts to notify dispatchers and supervisors of dangerous driver behavior. It has a dynamic map view of drivers so that dispatchers are able to quote arrival time to customers. It provides mobile apps for Android and iOS devices for drivers to track their own performance via a smartphone. The 'Today view' shows them what stops are scheduled and a scorecard to see how they compare with other drivers using metrics such as the speeding, idling, and number of stops. The mobile app features turn-by-turn navigation through Google maps. The solution is recommended to companies that rely on their fleet on a day-to-day basis. Starting price isn't provide on the software's company website. For more info, contact the vendor.
Core features
Employee management;
Fuel management;
GPS tracking
Maintenance management;
Mileage tracking;
Routing;
Tire management;
Vehicle information;
Cost tracking;
Fuel tracking.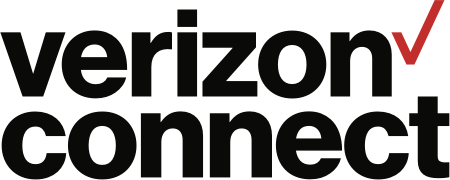 Onfleet
Onfleet
is a cloud-based fleet tracking software that provides auto-dispatching, route optimization, customer communications, and delivery analytics. Android and iOS apps offer real-time driver tracking, chat, proof of delivery, and more. Onfleet supports deliveries in multiple countries, in industries ranging from prepared meals and grocery to parcel, pharmacy, courier, furniture, and others. It delivers various filters and searches capabilities that help you to search the platform through text, time, or status-based queries for finding customers, drivers, and delivery or pickup tasks. The system has an internal communication module that allows users to communicate with their co-workers and receive a real-time update of specific tasks. A custom reporting and analytics engine are also provided that lets users analyze different metrics.
Pricing
Starter - $199/monthly; or $149/annually; 1,000 tasks ($0.15 additional tasks), and analytics/ export history (30 days);
Basic - $449/monthly or 349/annually; 2,500 tasks ($0.18 additional tasks) + route optimization, chat, predictive ETA, and analytics/export history (90 days);
Premium - $999/monthly or $799/annually; 5,000 tasks ($0.20 additional tasks) + route optimization, chat, predictive ETA, predictive ETA notifications, barcode scanning, age verification, dedicated phone number, and analytics/export history (1-year);
Professional - $2,499/monthly or $1,999/annually; 12,500 tasks ($0.20 additional tasks) + route optimization, chat, predictive ETA, predictive ETA notifications, barcode scanning, age verification, dedicated phone number, white label solution, multi-brand account support, priority support, and analytics/export history (unlimited).
Main features
Dispatch management;
Employee management;
GPS tracking;
Mileage tracking;
Routing;
Driver management;
Live driver tracking;
Performance metrics.

AUTOsist
AUTOsist
is a cloud-based open-source fleet management software for businesses of all sizes. Main features are maintenance tracking/reminders, inspection checklists, fuel tracking, records management, and reporting. It includes dedicated service areas to track service, maintenance records, and fill-ups. Receipts can be attached to control budget and mileage. Operators can assign users to vehicles and other assets with permission control. Recurring reminders can be set up for essential tasks by mileage and date with the ability for multiple users to get notifications. The solution is able to store critical data like insurance info, registration. Plus, custom notes and images can be attached. Users can classify records by date, mileage, cost, or shop name along with search by keyword. The platform offers reporting and analytics through metrics including spend amount which pulls from receipt records. Data can be exported to an Excel file by custom fields, and images can be backed up in ZIP files.
Pricing
Basic (free) – one vehicle, one user, sync two devices, unlimited records, store 100 pictures/attachments, mobile access only, and email support;
Pro - $19.99 (one-time fee); 5 vehicles, one user, sync two devices, unlimited records, 100 picture attachments, mobile access only, and email support;
Gold - $49.99 (annual fee); 5 vehicles, one user, sync 5 devices, unlimited records, unlimited picture attachments, mobile/web access, phone/email support;
Fleet – starts at $50/month; more than 5 vehicles/assets, unlimited users/records/pictures/attachments, priority phone/email support, custom tools + permission controls, inspections with a custom checklist, and volume discounts available.
Features
Fuel management;
Incident reporting;
Inspection reporting;
Inspection management;
Routing;
Driver management;
Live driver tracking;
Performance metrics.