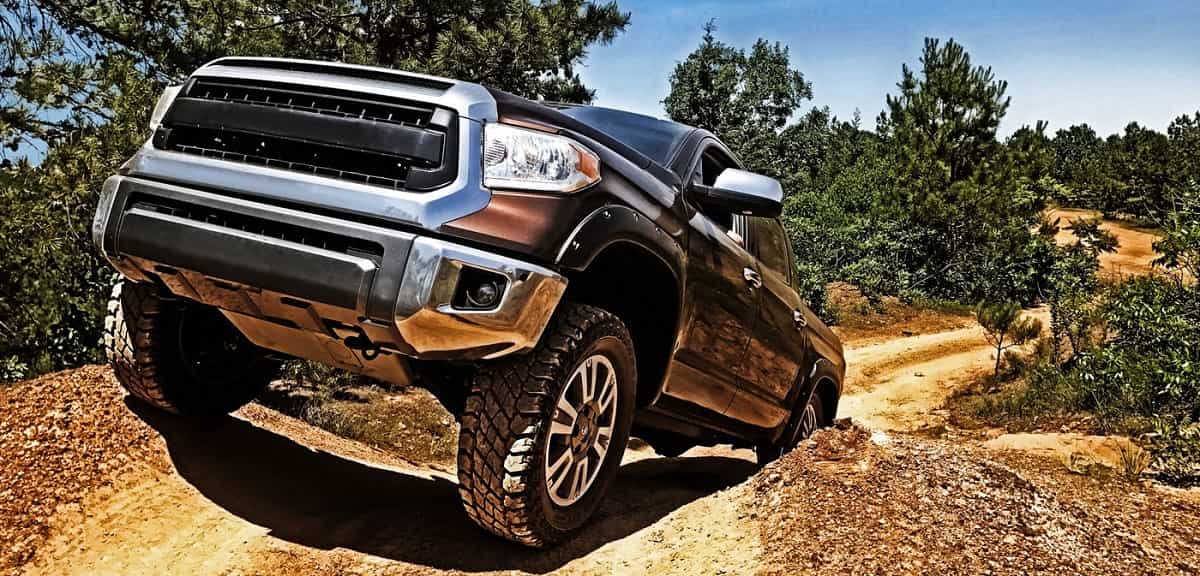 10 Best Off Road SUV Wheels  – Buying Guide, FAQs & Tips



Wheels are of the most important choices you'll need to make when considering what accessories and equipment to install on your off-road SUV. Whether you're going for a lightweight wheel that glides on the pavement or the more solid heavy-duty wheels that can withstand more pressure, it's better if you know what wheel can go with your vehicle.



There are numerous choices on the market, but if you want the best off-road wheels for your SUV, here are our top 10 picks.
10 Best Off-Road Wheels for SUV
1. 24″ Giovanna Wheels Dalar-X Gloss Black with Machined Face Rims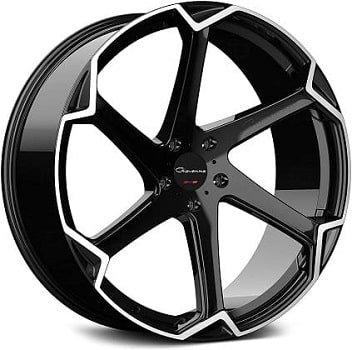 The Giovanna Dalar-X is an update of the brand's legendary Dalar wheel. This model features a twist six-spoke design with etched and machined edged details. It's an elegant aluminum wheel by Giovanna featuring opulent design and high durability. The manufacturer offers multiple color options and these wheels are available in 20-inch to 26-inch diameters. So, if you're a discerning automotive aficionado who's hungry for a unique, exquisite acquisition to complement your SUV's personalized style and make it stand out from the crowd, this model is ideal for you.
Core Features
Muscular concave spoke appearance with sharp details;
One-year limited warranty;
Offered in a wide variety of diameters, bolt patterns, and offsets;
Die-cast construction for exceptional strength and durability;
Best aftermarket SUV wheels on the market.
2. Dick Cepek DC-2 Black Wheel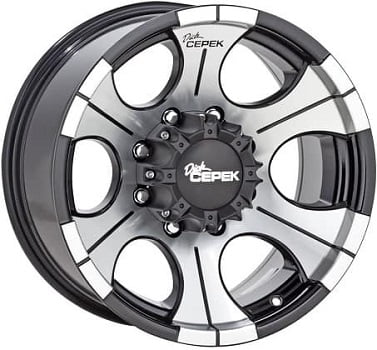 The Dick Cepek DC-2 Black SUV Wheels is yet another one of the top off-road models that can endure the heavy load, and its exterior is finished with sleek black paint. Fabricated by a renowned wheel brand, the Dick Cepek DC-2 Black is notable for high-quality and resilience when used off-road. These wheels feature a rim that as heavy as 24.9 pounds, and it's built out of cast iron with fine impressions made with 5-bolt design. They also feature a wheel backspace of 3.6 inches and are made from reinforced aluminum for maximum efficiency on vehicles.
Core Features
Machined, center-grooved, 6-spoke design sports gloss black accents;
Embossed Dick Cepek signature for a unique branded look;
Coordinating black center cap with the brand signature logo is included;
Finished with a protective UV satin clear coat for durability and easy care;
Lifetime limited warranty vs. structural defects and a 1-year finish warranty.
3. Mickey Thompson Classic Baja Lock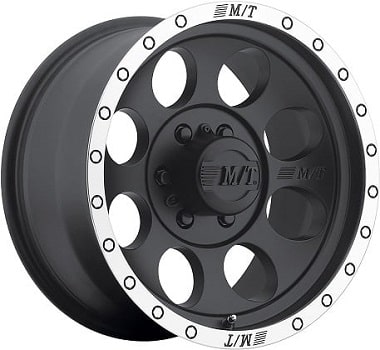 These wheels boast a 2-stage paint with a matte black protective finish, a machine stimulated beadlock with the MT logo and high-range load ratings. This Mickey Thompson Classic Baja Lock is popular for its durability when used off-road along with its quality build. The single wheel weighs 17.8 pounds, and its size is 17.5 x 10.3 inches. Cast as a one-piece, the Classic Baja has a rim diameter of 1.5". The width is 8 inches and it features a 6-bolt pattern. The bore diameter is 4.18", with a backspace of the wheel of 3.625".
Core Features
Arrive with non-corrosive black screw-on center cap;
High load rating for ruggedness and durability;
Simulated beadlock for a unique appearance;
1-year finish warranty;
Lifetime limited warranty versus structural defects.
4. Black Rhino Hard Alloys Alpine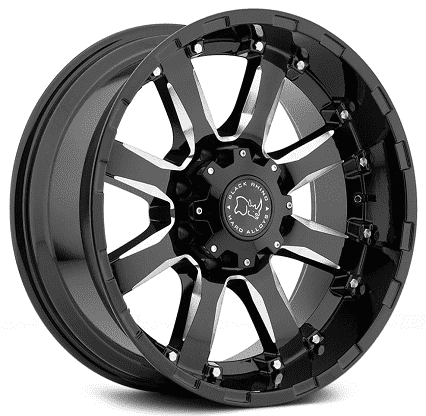 One of the best off-road wheels is the Black Rhino Alpine wheel, a serious off-road wheel for the aftermarket SUV enthusiast. This model comes with a deep step lip engineered precisely around some of the SUVs markets' biggest brakes to guarantee fitment. Finishing is a tough simulated beadlock with silver hex bolts and functional drain holes to prevent dirt and water from being trapped in the wheel. These wheels are built with the valve stem protected within the beadlock to add to the form and function of the wheel.
Core Features
Available in a variety of bolt patterns, offsets, and sizes;
5-year structural warranty and 2-year finish warranty;
Sold individually;
Brilliant gloss black finish with CNC machined accents;
Made of dependable cast aluminum.
5. Rolling Big Power 71R Avenger Gloss Black Wheels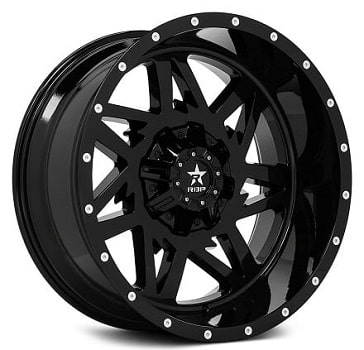 Run away from your everyday classic style with this exceptionally styled RBP 71R Avenger wheels that will take your SUV's appearance to a whole new level. Built especially for off-road vehicles, these RBP wheels will surely move you up the hill and look impressive doing it. They're constructed of the highest quality aluminum alloy that can take on any backcountry. These machined black inserts make an authentic appearance upgrade. Plus, the manufacturer adheres to the most advanced quality and design standards to computer measure for size and bolt patterns.
Core Features
Specifically crafted for lifted and non-lifted vehicles;
Rugged style to take your SUV to the next level;
Made out the highest quality aluminum alloy;
Lightweight but extremely tough cast construction;
Covered by a limited lifetime and 1-Year Warranty on standard finish.
6. Asanti Off-Road AB813 Cleaver Black Brushed Wheels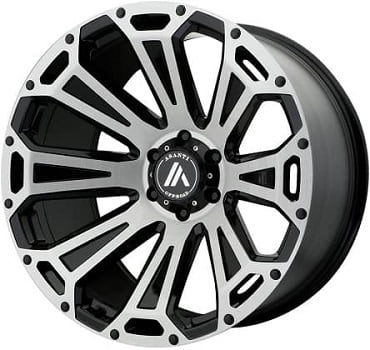 Want to get dirty and look cool doing it? These Asanti Off-Road wheels are ideal for those drivers striving for wheels with a neck-breaking design and everlasting durability. Whether you own an SUV, truck, or Jeep, they'll be sure to turn heads wherever you take your vehicle. These wheels sport an intricate deep-concave split eight-spoke design. This model will definitely level up your vehicle's appearance by a mile. They arrive in one-piece cast aluminum construction touched with a black-brushed finish and available in 20″ and 22″ sizes.
Core Features
Provide both outstanding durability and upscale style;
Single-piece construction for unbeatable strength;
Made from extremely solid 6061 T6 aluminum to last;
3-piece removable center cap with a removable Asanti logo;
All bolts are made with Grade 8 material.
7. KMC KM678 Splinter Chrome Wheels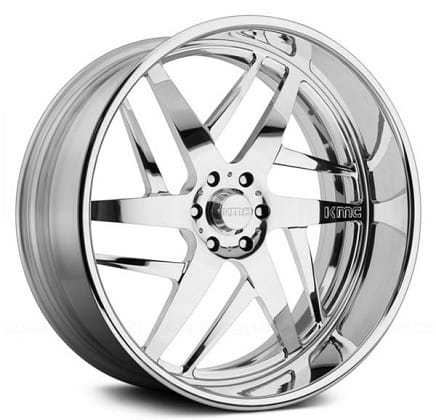 If you want individually-styled and completely bold wheels, look no further than KMC KM678 Splinter Chrome Wheels. Fabricated from the highest quality materials utilizing the latest techniques, this model delivers unbeatable performance in every setting. They feature cast aluminum construction, along with a distinctive split six-spoke design. The spokes are lined for extra detail. Splinter wheels are finished in shiny chrome to dress your SUV. KMC KM678 is available in sizes of 20, 22, and 24 inches. These wheels are also offered in a number of offsets and bolt patterns to ensure adequate fitment on your ride.
Core Features
Deliver unique, uber-stylish appearance;
Heavy-duty one-piece construction;
Built out of top-grade aluminum;
Provide superior heat dissipation;
Come with a structural lifetime warranty.
8. Pro Comp Steel Wheels Series 51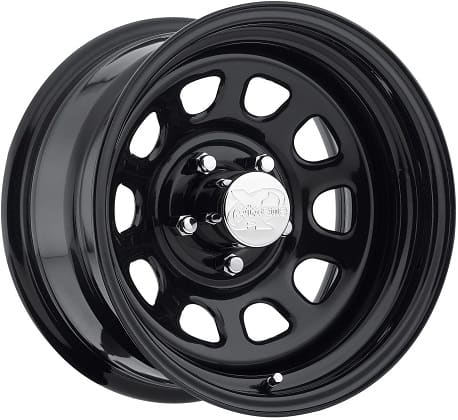 If you're roaming for off-road wheels that feature standard sizing and rear spacing that completely fits your need as an off-road vehicle user, then you might want to check out Steel Wheels Series 51 by Pro Comp. It ranks as one of the best offroad wheels that are as heavy as 28 pounds, whose rim is manufactured as a single unit. The rim's total width is 8″ inches and it can support the strength required of off-roader SUVs with the 35.7 inches backspace that it features.
Core Features
Great value and look exceptional with big tires;
Strong and uber-quality product;
Come with 3 different finishes;
Multiple width sizes and lug patterns;
Feature high offset to accommodate big brake systems.
9. K2 Offroad K11 Renegade Gloss Black with Milled Windows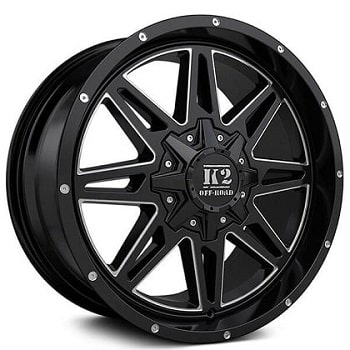 K2 Offroad wheels are specifically crafted to add a touch of style to your ride. Designed and manufactured by skilled craftsmen, K2 Offroad K11 Renegade will give your vehicle a truly unique appearance while delivering an outstanding performance both on and off the road. These wheels have a macho appearance and bold character that will take your ride to the next wheel game level. Once you have them mounted, you can dramatically change the look of your SUV. They're available in different bolt patterns and sizes, including 17-inch, 18-inch, 20-inch, 22-inch, and 24-inch wheels.
Core Features
Lifetime structural warranty on material and workmanship, and a one-year warranty on finish;
Eye-catching multi-spoke design;
Fabricated from lightweight, yet durable material;
Covered with a corrosion- and UV-resistant finish;
Offered in many sizes and bolt patterns.
10. American Force Polished Atom Wheels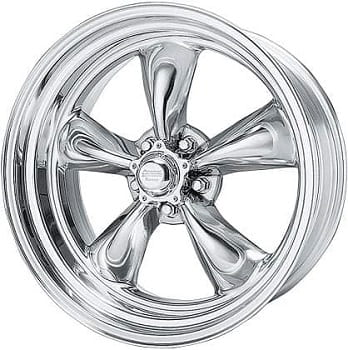 American Force Atom Wheels boast a 16 spoke design with offset windows and a tight spoke pattern. The machined accents in each spoke bring aggressive style. Popular in the big diameters and offsets, the Atom Wheels will look great on your lifted SUV or truck. The rim is made of a solid block of forged aluminum, which allows the manufacturer to design a wheel with shapes and sizes (from 20" to 26") that traditional cast wheels can't support.
Core Features
Lifetime structural warranty;
Polished aluminum finish;
Built to customer specified fitments;
Numerous finish and color options available;
Fantastic performance, weight savings, and structural strength.
Offroad Wheels – Buying Guide
Investing in aftermarket or custom SUV wheels is one of the easiest ways to transform the look of your ride dramatically. But, there's a lot to consider and a lot of choices. In this guide, we'll walk you through what you have to know before buying the best SUV wheels.
Features
Offset – The offset of the wheel is the distance between the hub mounting surface and the wheel's center line. Therefore, positive offset allows the mounting surface closer, which results in the narrower track width. Anyway, negative offset wheels give the opposite result;
Load Rating – The wheel's load rating, as determined by the manufacturer, must never be exceeded. Cast aluminum wheels are often rated at higher loads than steel ones. Still, forged wheels have the most top-load rating. So, a wheel with more lug nuts have a larger bolt circle, for example, 8-on-6 ½ instead of 5-on-4 ½) ND offer a higher load rating thanks to the distribution of the load;
Bead Seat – By adding a mechanical clamp with bolts, the beadlock wheels make it unachievable for the tire to unseat even with zero air pressure. Using the air pressure, the bead seat on the wheel keeps the tire bead seated. The level of low air pressure you can keep on without the tire coming off depends on how broader or taller the bead seat is;
Backspacing – Backspacing is the distance between the mounting surface and the inside of the wheel. Deep backspacing is equal to positive offset, while shallow backspacing equals negative offset.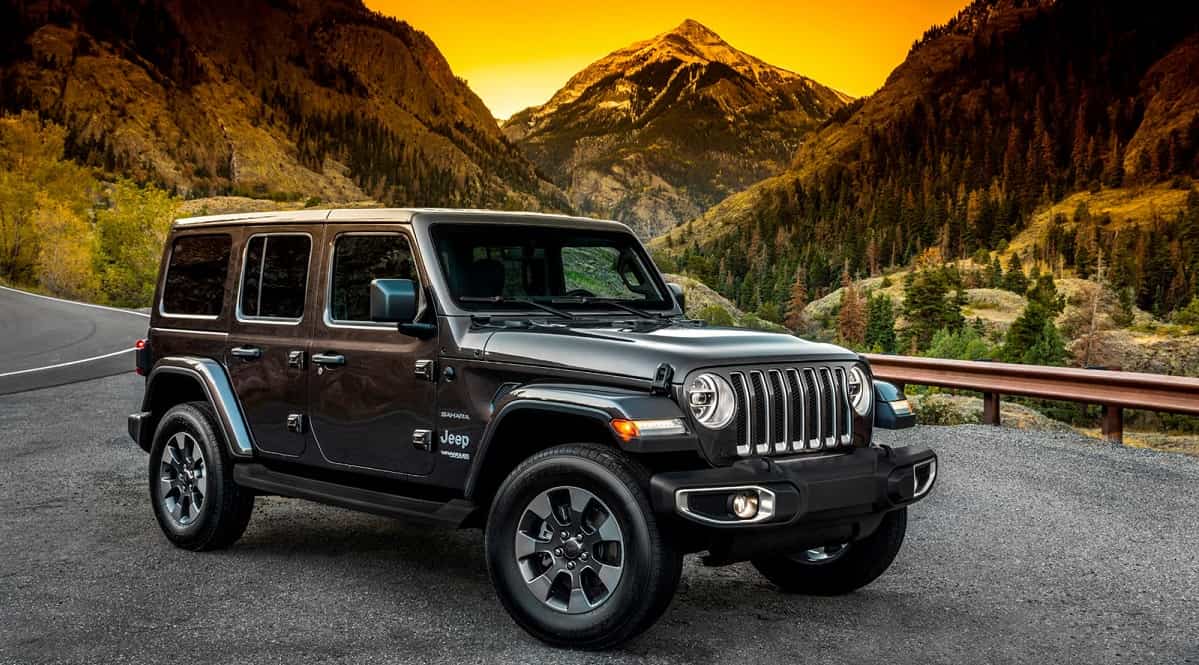 Material
Off-road wheels could be made of either steel or alloy.
Steel Wheels – These types of wheels have solid and large frames that aren't expensive. The resilience and heaviness of this material have endeared it to many off-road fans as their choice wheel. The off road steel wheels provide impressive recoil weight, and this's the pressure that the SUV's suspension springs can't absorb. The pressure from components of your ride has a telling effect on its performance, and since a steel wheel that can carry such weight efficiently, it's worthy of consideration when purchasing wheels.
Alloy Wheels – Alloy wheels come in two types – forged or cast, based on how they're formed. A lot of them are manufactured using aluminum blended with other elements to make it last longer. Cast alloy wheel is made from models of pre-existing ones and isn't as expensive as forged alloys. They can't travel off-road though, and they aren't heavyweight. But they are excellent for everyday driving as they have better swift movement and bump-less rides than those made of steel. The downside is that the alloy wheel isn't strong enough, and they can get damaged when used on off-road settings and are more difficult to repair than steel ones.
Tips
Painted off road rims are prone to chipping or peeling – Think about the finish you want along with the driving conditions the wheels will be subjected to.
Why you need new wheels – Off-roading, racing, and hauling all have different needs that might make you want a specific type of construction material or build;
Talk with a mechanic about wheel size – Purchasing wheels that aren't made for your sport utility vehicle can cause excessive wear and tear on suspension components, can negatively impact on the driving, and can lead to mechanical failure.
What's the Difference Between One-Piece and Two-Piece Wheels?
The one-piece model is cast from a single mold to form a solid one-piece wheel. The two-piece construction parts are cast in a similar manner but as two separate parts, the center section and the outer rim portion. The two-piece construction allows for a finish variance/contrast between the rim and the center. That enables manufacturers to offer high-quality finish and color options that aren't achievable with a one-piece wheel.
How to Measure My Lug Pattern?
Consult your owner's manual or search online for the lug size. OEM wheels are easy to look up, and if you already have aftermarket wheels, they most likely came with the right information.
How to Clean Wheels?
You can clean your wheels with mild automotive soap and clean water to prolong the life of your finish. Remember never to clean the wheels when they're hot.