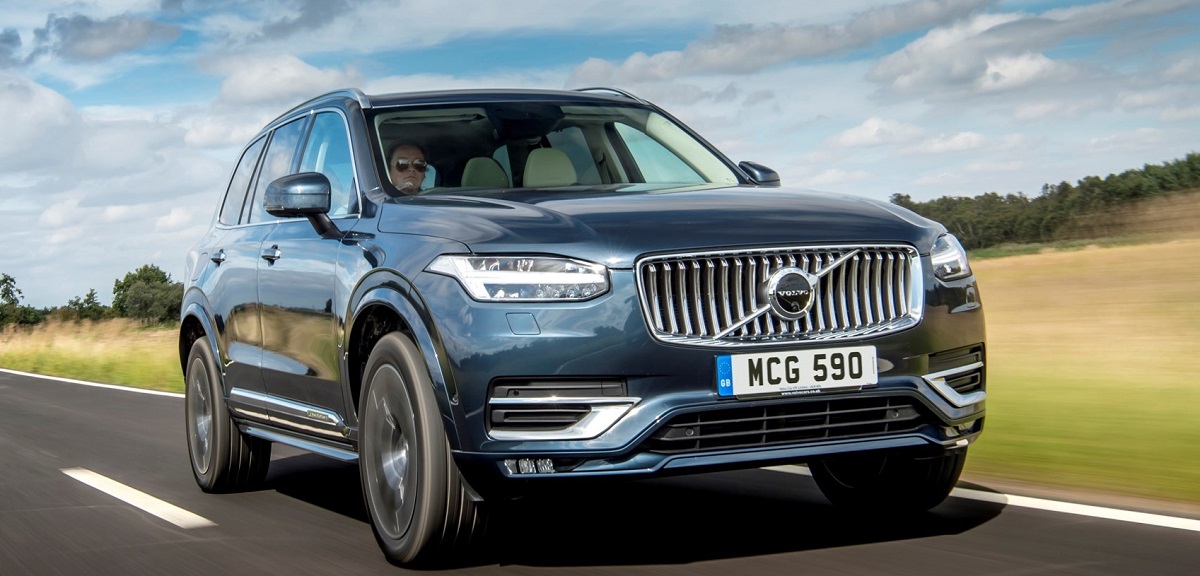 Best Used SUV – Top 13 Road Surfers for Every Pocket



There're numerous reasons to buy a used SUV, and there're many sport utility vehicles that can meet your needs. From off-road trappers to lux compact crossovers, there's myriad of platforms from – under $5,000 to $30,000 for most lifestyles.
This type of vehicle provides more space than their car counterparts, along with a higher seating position and a more commanding view of the road.
Used SUVs are also no longer "land ships" when it comes to fuel economy, and they come in many different sizes and shapes.
In order to help you with your choice, we make a list of the 13 best options available on the market.



1. Best Used Small SUV – Subaru Outback
The Outback has been one of the most popular pre-owned small SUVs amongst those who live in snowy areas, primarily thanks to the appeal of its standard all-wheel-drive system.
The Outback is bigger in recent years than when it was first introduced, which means more space inside for the up to five passengers that can squeeze into the SUV. It also maxes out total cargo capacity to 71.3 cubic feet, which is a great virtue.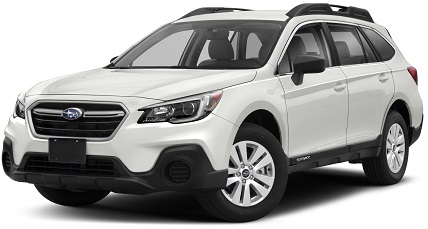 Under the hood, this vehicle can be found in 4-cylinder (2.5-liters, 170 horsepower) and 6-cylinder (3.6-liters, 256 horsepower) configurations.
The older versions apply either a 6-speed manual or an automatic CVT, while the later models use a traditional 5-speed auto box. The 4-cylinder Outback posts fuel mileage numbers of 22 mpg city and 29 mpg highway in CVT form.



2. Best Used Compact SUV – GMC Terrain
Sporting a surprisingly graceful design for a brand known for its rugged trucks, the GMC Terrain is a refresh for the used compact SUV segment.
With a quiet ride and a bunch of standard features, Terrain offers both style and practicality.
The 2018 Terrain with the optional turbocharged, 2.0L gas engine gets a towing capacity of up to 3,500 pounds when properly equipped.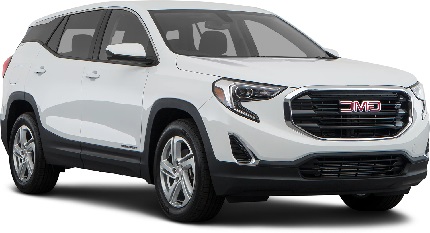 And, there are also plenty of available tech features, including a rearview camera, surround-view camera, and rear parking sensors to help improve your confidence on the road.
3. Best Used Midsize SUV – Dodge Durango
On the market since 1998, Durango is a small to be considered a full-size SUV, and a large to be regarded as a true mid-size SUV.
AS a result, the Durango has always been the right match for a lot of people who need the performances of a large SUV, but don't really want to suffer the handling limits of an oversized SUV, especially in busy urban areas.
This rig has always ridden smoothly, towed capably, and scored good in crash testing. While buying for a used Dodge Durango, you'll run across the four-wheel drive, all-wheel drive, and rear-drive models.
Therefore, the Durango is also quite competent in off-road trips when properly equipped.
4. Best Used Crossover SUV – Toyota RAV4
Whether you're searching for a compact or a midsize SUV or a high-powered crossover, the 2012 RAV4 has it all.
For shoppers who want a compact SUV, go for the 5-passenger RAV4 with the 2.4-liter 4-cylinder engine, which scores 24 mpg city/30 mpg hwy. For more power, there's the truly impressive 268-hp 3.5-liter V6, which offers sports-car-strong acceleration.
The RAV4 also boasts an available 3-row seat for buyers who want to add an extra level of practicality to the SUV.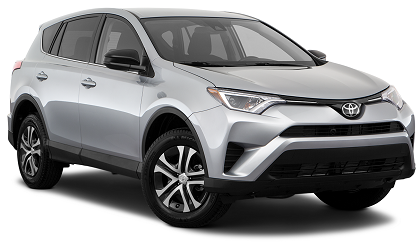 5. Best Used Luxury SUV – Lincoln MKX
The Lincoln MKX (2016) is a great used luxury midsize SUV. It has a lavish cabin with plenty of space for cargo and passengers.
In terms of driving, the MKX's ride is smooth, and handling is composed. Its fuel economy trails many of its rivals. Still, the MyLincoln Touch infotainment system is slow and complicated to use.
The MKX has two available engines: the standard 303-horsepower 3.7L V6 and the available 335-horsepower 2.7L twin-turbocharged EcoBoost V6. A 6-speed automatic transmission and front-wheel drive come standard, while all-wheel drive is available.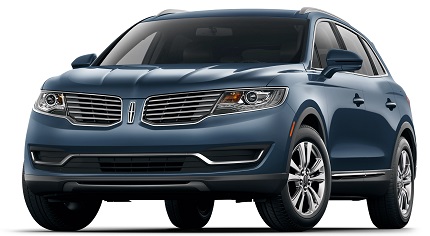 The 3.7L V6 provides the Lincoln with generous passing power and lively acceleration, but the twin-turbo 2.7L engine feels substantially more powerful.
6. Best Used Hybrid SUV – Lexus NX 300h
The NX 300h from Lexus is a hybrid SUV with room for 5 passengers and arrives standard with all-wheel drive.
Power arrives from a 2.5L four-cylinder engine and 3 electric motors for 194 net system horsepower. This SUV achieves an EPA-estimated 33 mpg in the city, 30 mpg on the highway, and 31 mpg combined.
There're 16.8 cubic feet of cargo behind the rear seat and 53.7 cubic feet with the 60/40 split-folding rear seat.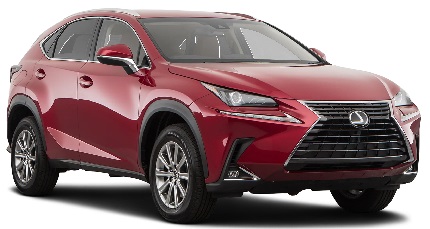 Standard attributes are a leather-trimmed steering wheel, 10-way power driver's seat, 8-way power front passenger seat, telescopic steering wheel, and 7″ infotainment screen with navigation.
7. Best Used 4×4 SUV – Toyota FJ Cruiser
One of the leading off-road SUVs of the last two decades is the Toyota FJ Cruiser. Named after the iconic FJ40 Land Cruiser models of the '60s and '70s, the FJ Cruiser goes literally anywhere and has plenty of power.
Cargo capacity is 66.8 cubic feet, and it'll tow up to 4,700 pounds, but that's not what this SUV is about.
It came equipped with a 4.0-liter V6 engine.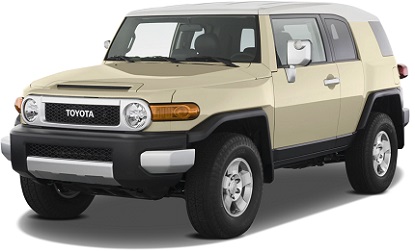 In 2014, its last year, this engine was rated at 260 horsepower and 271 pound-feet of torque. Shoppers could opt for a 6-speed manual transmission with full-time 4X4 capability or a 5-speed automatic with more traditional 4WD. 2014 models generally sell in the range of $30,000 to $34,000.
8. Best Used SUV Under 5000 – GMC Yukon
If you're a good used SUV searcher, you might find the high-end Denali model of the 1999 Yukon offered at this price, but in all likelihood, you'll be looking at the base version.
Anyway, this is a GMC, so it'll have full power accessories and an exceptional array of comfort and convenience functionalities.
Its power comes from GM's 5.7L Vortec V8, producing 255-horsepower and 330 ft-lbs of torque.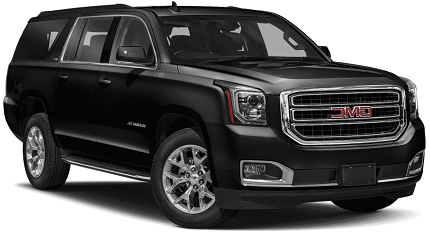 It has a 4-speed automatic routed power to all four wheels. Towing capacity is 7,000 pounds when properly equipped, while fuel economy is 11 in city and 15 on the highway.
9. Best Used SUV Under 10000 – Ford Escape
Ford's compact SUV, the Escape, was introduced back in '00 and has been a top seller ever since. The -generation Escape was introduced back in 2013 and is still on sale today, and early versions are available under $10,000 range.
It offers available AWD, potent turbocharged engine options, a touchscreen infotainment system, and a unique hands-free liftgate – just put your foot under the rear bumper, and the door opens, making it easier to load stuff into the rear cargo area without missing a beat.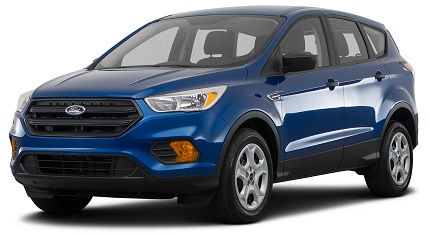 With a 2.3L inline-4 producing 153-horsepower or a 3.0L V-6 with 200-horsepower, the Escape's small size and powerful powertrain give it the strength to handle almost any roads, regardless of the conditions.
Replacement parts are plentiful, and repairs are inexpensive and easy to make. Try to find an all-wheel-drive model, as base Escape only came with front-wheel-drive.
10. Best Used SUV Under 15000 – Jeep Wrangler
The Jeep Wrangler is a strong off-road beast that fits well under a $15,000 price umbrella for used SUVs. You'll have to go back in the past to get the best possible deal, but aside from a recent engine upgrade, the Wrangler hasn't evolved all that much from its utility-based roots.
It means you can find features such as locking front and rear differentials, low-range four-wheel drive, stout 4.0L six-cylinder engine.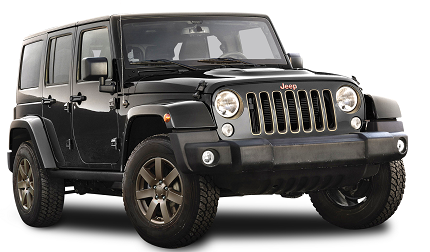 Capable of producing 202 hp and 237 lb-ft of torque, its motor uses the fuel at the rate of 16 mpg in city driving and 21 mpg on the highway.
11. Best Used SUV Under 20000 – Mazda CX-5
The Mazda CX-5 is stylish and practical. It's been one of the best compact SUVs for years due to features like abundant cargo space, a comfy ride, and plenty of passenger room.
What's more, this SUV feels luxurious for a vehicle in its price range, with top-class interior quality and a fun-to-drive experience.
The 2016 model of the CX-5 was available with two different engines – a 2.0L 4-cylinder and a 2.5L 4-cylinder. Both received reputable EPA fuel economy ratings, but the 2.0-liter configuration felt relatively slow.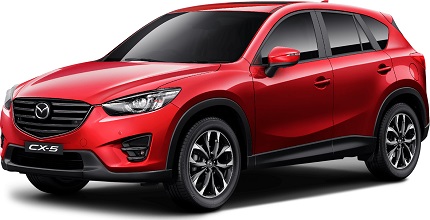 Therefore, the 2.5L engine is the better option. Also, the 2017 model got a full redesign, so 2016 marks the end of an era.
12. Best Used SUV Under 25000 – Honda CR-V
One of the most reliable SUVs on the market today, the Honda CR-V is fuel-efficient, roomy, and cozy. Since its inception in the 90s, this Honda's 2016 model has been a leader in its class, continuously offering a cabin large enough to accommodate 4 adults in an eminently maneuverable and park-able package.
More recently, the CR-V has added all kinds of modern tech and safety gear, and if you find the fine used model, you can get things like Honda's lane-keeping assist, blind-spot camera, and forward-collision warning with automatic braking.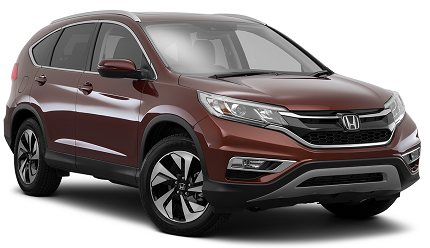 Remember that the CR-V holds its value very well. It offers a 25% savings vs. new but promises to retain much of that value over time. Like the Mazda CX-5, the CR-V received a full redesign for 2017.
13. Best Used SUV Under 30000 – Acura RDX
Equipped with a long list of features, the Acura RDX is an excellent example of a used luxury SUV that provides you a lot of equipment for an affordable price.
Even on the base 2016 model, you'll get a power liftgate, dual-zone automatic climate control, and heated front seats.
As you work your way up the ladder, you get into extra safety features like blind-spot monitoring and lane departure warning.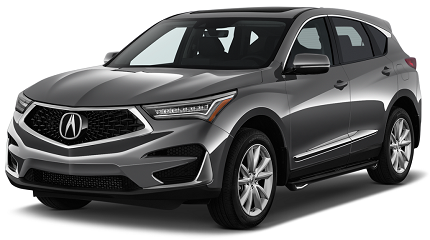 All of this inside a comfy and well-built SUV with strong V6 acceleration makes for a great package. Don't forget that the 2019 RDX only comes with a turbocharged 4-cylinder engine, and some buyers might prefer the more linear power delivery of the older V6.