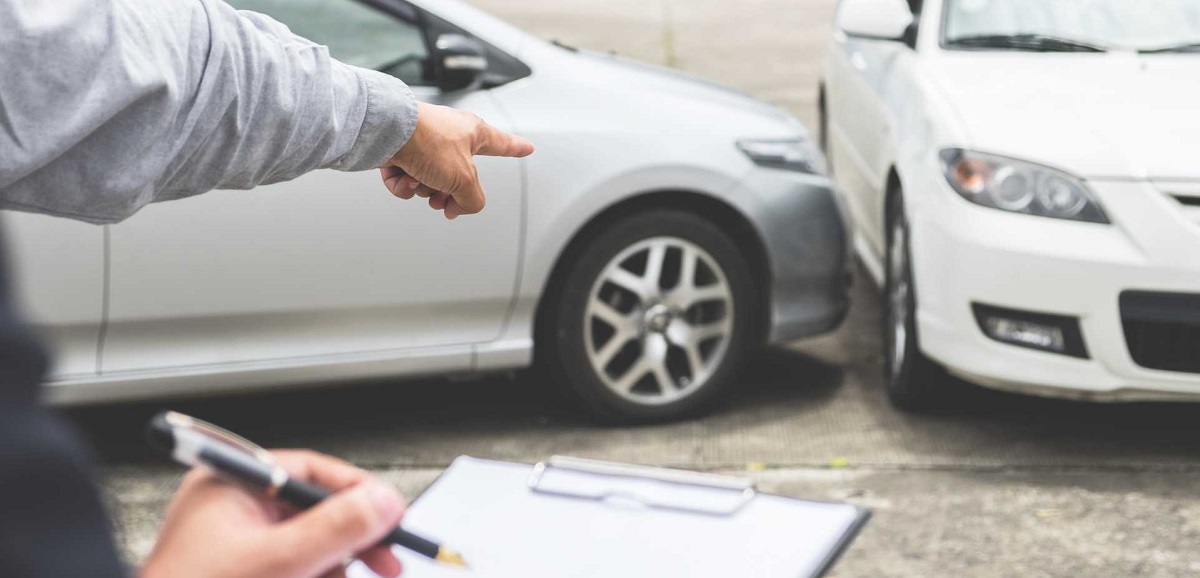 Auto Insurance 101 – 100% Covered in Any Situation



If you have never filed out a claim, are new to car ownership, or are a new driver, making auto insurance payments can be challenging. Understanding what car insurance is and why it's paramount to have will mitigate some of your concerns.
What is Car Insurance?



Auto insurance is a contract between you and insurance company that will cover your vehicle, damages you induce if you hit someone else, and other cases. When you get auto insurance, you're buying "coverages," which are basically things your insurer agrees to pay.
How Does Car Insurance Work?
When purchasing insurance, your insurer or agent will ask some basic questions about you and your car. Then you'll have some options when choosing coverages. All of these elements impact your price.



More coverage means a higher price. Then if you have damages or something occurs, you can file a "claim" with your insurer. That's just an insurance term for asking the agency to pay for something. If it's covered, your agent will then pay for the damages or losses up to certain limits.
How to Get Car Insurance
When buying vehicle insurance, you'll have to bring the following documents:
Driver's license – Bring your driver's license, along with copies of licenses of any other individuals in your household who'll be driving the vehicle you want to insure;
Vehicle registration – Bring the registration form of any cars you're insuring, demonstrating proper ownership;
Current declaration page – If you have current insurance coverage on any of the vehicles for which you're quoting, bring the existing insurance declaration page as proof of coverage;
Voided check – Bringing a voided check is a good idea in case you decide to buy insurance at your meeting. Many insurers provide auto-pay or online bill pay from checking components, and a voided check will give your account and routing number information for verification.
How Long Does It Take to Get It?
Applying for auto insurance is a quite quick process. Unlike health insurance, which usually includes a specific enrollment period, or life insurance, which often has an underwriting period that can take months, applying for car insurance can be done in around 30 minutes.
Do I Need It?
Almost every state demands that you buy auto insurance if you own a vehicle. New Hampshire is the only state that doesn't require car insurance. NH drivers need to give proof that they're financially responsible and able to pay for the damages if they cause a car accident.
Legal requirements aside, you'll also want to have the right amount of coverage. Automobile accidents can be quite expensive – especially if you're found at fault. They often include high costs to pay for the damages to your vehicle, other cars, and damaged property, medical bills that you or others may have.
If you don't have it, or you don't own proper levels of it, you'll need to pay for the cost of an accident out of your pocket.
How Car Insurance is Priced
Several elements are used to determine the cost of auto insurance, such as:
Driving record – A clean driving record can show that you're less likely to cause or be involved in an accident. If you have moving violations or accidents in the record, you'll pay more for the insurance;
Living area – There's a more possibility that your car will be broken into, vandalized or stolen, if you live in an area with a high crime rate. Therefore, expect to pay more in premiums than someone in a low-crime neighborhood. You'll also pay more if you live in a more populated area. The chances of you being involved in a car accident are higher in areas with more vehicles and residents;
Coverage history – Insurance firms love to see continuous auto insurance coverage. It indicates you're a responsible car owner. Long or frequent lapses in the coverage history can result in higher premiums;
The car you drive – Vehicles with lower market rates cost less to ensure. Cars that don't perform well in safety tests also cost more to insure. This's because they typically suffer more extensive damage in an accident compared to vehicles that perform well in safety tests;
How much you drive – The more time you spend on the road, the more likely you'll be involved in an accident. Drivers with longer work commutes can expect to pay more.
How Much Car Insurance Cost?
The average cost of auto insurance is $1,502 per year, or $751 per 6-month policy ($125.16 by month). Insurance costs vary widely based on individual rating factors.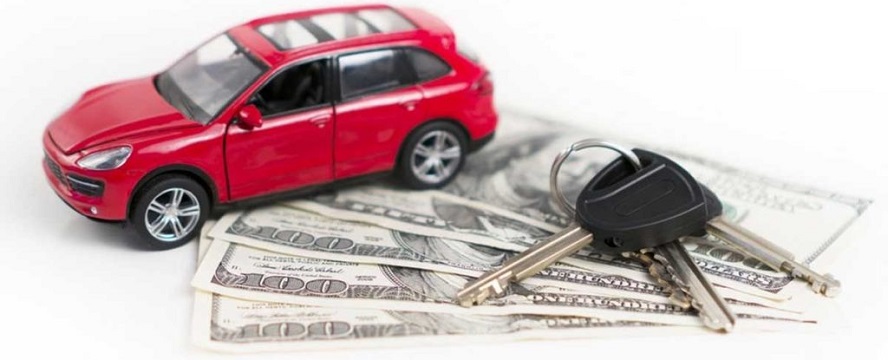 What Does Car Insurance Cover?
A single policy includes several types of coverage. To decide what to have, it's crucial to research the options available, which forms of coverage are needed, and how different types of coverage work.
Bear in mind that your policy covers you, the licensed members of your household listed in the policy, and anyone else you give the permission to drive the vehicle.
The main components are:
Liability insurance
Liability insurance covers damage and injuries you cause in accidents. Bodily injury liability covers the medical expenses of others who're injured; property damage liability covers repair or replaces their cars or other damaged property.
The liability coverage amount is typically expressed as 3 numbers, like 100/300/50.
$100,000 bodily injury by a person;
$300,000 bodily injury by accident;
$50,000 property damage by accident.
Note – Your auto insurance will pay up to the limits on the policy. You'll be on the hook for expenses that overstep those limits.
PIP and MedPay
For your own medical costs, consider PIP (personal injury protection) or MedPay (medical payments coverage), which may be available as part of your vehicle insurance quotes. They pay any medical bills you or your passengers may run up if you're injured in an accident.
PIP can cover lost wages and the cost to replace services normally done by the injured individual. MedPay is generally sold in smaller amounts than PIP.
Uninsured and underinsured coverage
Although most states demand liability insurance, there're plenty of uninsured drivers on the road. You may sue them if they crash into you, but they might not be able to pay you. In that situation, uninsured motorist (UM) coverage might be useful. It covers your medical expenses if you're injured in an accident caused by an uninsured driver.
UIM (underinsured motorist) coverage pays out if the other driver doesn't have enough liability insurance to pay all your medical expenses. The coverage will kick in once the costs surpassed the other driver's liability limits.
UM is required in 22 states – Connecticut, District of Columbia, Illinois, Kansas, Maine, Maryland, Massachusetts, Minnesota, Missouri, New Hampshire, Nebraska, New Jersey, New York, North Carolina, North Dakota, Oregon, South Carolina, South Dakota, Vermont, Virginia, West Virginia, and Wisconsin;
UIM is required in 14 states – Connecticut, Maine, Maryland, Massachusetts, Minnesota, Nebraska, New Jersey, North Carolina, North Dakota, Oregon, South Dakota, Vermont, Virginia, and Wisconsin.

Collision and comprehensive coverage
Collision and comprehensive insurance pay to repair your vehicle or compensate you for its current value if it's damaged beyond repair. States don't require drivers to have collision and comprehensive coverage, but your lender will require it if you're leasing a car. Collision insurance pays out if your vehicle crashes into an object or another card or if it flips over.
Comprehensive insurance pays out if your automobile is stolen or damaged by anything other than car accidents. It involves damage from floods, storms, explosions, earthquakes, falling objects, vandalism, or contact with an animal, like hitting a deer.
Gap insurance
If you're leasing a vehicle, the leasing firm might also require you to own gap insurance. If the leased car is damaged beyond repair, gap insurance covers the difference between the claim check for the vehicle's value and the amount you owe on the lease. Typically, the car dealer will provide gap insurance, and the cost will be included in the leasing.
Auto insurance extras
You can pick from a variety of extra advantages, which don't cost much to add to a policy but can be useful in an emergency. You'll need to purchase collision and comprehensive to be eligible to get most extras, including:
Rental reimbursement – Pays for a rental car if your vehicle is in the shop following a covered collision or comprehensive claim;
Roadside assistance or towing insurance – Helps if you need a flat tire changed, battery jump, or tow to a garage after a mechanical breakdown;
Full glass coverage – Pays to repair or replace broken or chipped window glass.
How Does Car Insurance Deductible Work?
Unlike health insurance, there're no annual deductibles here. You're responsible for your policy's stated deductible each time you file a claim. For instance, if you total your vehicle, the agent will give you a payment for the car's current value, minus your deductible. If the vehicle is worth $33,000 and your deductible is $1,000, the insurer will pay you $32,000.
On the other hand, if the damage to the car amounts to $700, and your deductible is $1,000. The insurer will pay nothing, as they only pay for costs above your deductible.

What Car Insurance Doesn't Cover?
The following situations aren't covered by auto insurance:
Regular repairs – Repairs that result from daily wear and tear aren't covered by insurance;
Other people who drive the vehicle – Only the people named in the insurance policy are covered. If you live in a county where auto insurance is mandated by law, you could face high fines and criminal charges for allowing someone drives your vehicle without insurance;
Ridesharing – Some policies may differ, but your insurance policy may exclude claims for damage caused while driving for fares. For that, you'll require rideshare insurance;
A cost that exceeds the limits of liability – When you but car insurance, you'll be allowed to select how much coverage you get in each form. On the policy declarations page, a sheet that's attached to the policy, the coverage in each element will be its limits of liability, meaning that the auto insurance company is under no obligation to pay more than that amount;
Performance and exotic cars – Performance, exotic, and vintage vehicles that are highly expensive to replace, or repair aren't covered under auto insurance policies.
Benefits
Here is the list of the key reasons how vehicle insurance can help you:
Money saver – Auto insurance will save you and your family from huge expenses. By investing a small amount in your own protection, you can avoid costly expenses in the future. Coverages such as collision, comprehensive, property liability, and bodily injury liability will cover the costs of expensive claims in an accident occurs;
Protection – The proper car insurance protects you and your family members, passengers, and other drivers. If an accident happens, you'll get the right coverage to take care off of any property and bodily injury costs that may happen;
Save time/hassle – With the right coverage, you can avoid negotiating with other drivers and property owners involved in an accident and managing the cost of replacing or repairing your vehicle;
Serenity – With the right type of car insurance you can feel confident that you're protected if an uninsured or underinsured driver rams you;
Supplement the health insurance – Car insurance can help you pay for medical expenses that health insurance usually won't cover. Appropriate car insurance policy can help cover expenses, including dental work and medical treatments needed as the result of an auto accident.
Verdict
Accidents happen, and when they do, car insurance is what keeps your finances safe and sound. Whether a car collision is your guilt or somebody else's, your insurance coverage will help you. How much it helps, however, is up to you, and this's based on the combination of options that make your insurance policy.