Do You Agree These are America's Best Cargo Vans for Business?
Running a business involves making an important decision. As a responsible business owner, you'll need to choose the best cargo van for your fleet. Van that is reliable, spacious, has enough payload and towing capacity, decent fuel economy and doesn't cost like Elon Musk's spaceship. So, not an easy decision to make. A vehicle that is considered to be the best cargo van for an electrician may not be a perfect fit for a locksmith. And there is more to consider: customers you serve, employees you have on board and the budget you can rely on. To help businesses make a proper decision and choose a working van according to their needs. put together a list of vans, based on their vast experience, that will emphasize all important factors you'll need to consider. Plus, there are some fun and interesting fact about every model you probably didn't know about until now. Let's start with the full-size cargo van segment. These cargo vans are changing the game. You don't need a box truck anymore. Now you can buy a van that is a bit smaller, but has better fuel economy, is fun and easy to drive, and finally, that is less expensive!

Do you know why Mercedes Sprinter is so popular? Two words are enough to give you an idea – German Engineering. Although Sprinter for North America is actually made in Argentina, not Germany, it is nevertheless the van of choice for many: rock bands, singers, famous people...Simply everyone likes the Sprinter, both for business and pleasure.
Did You Know? Beyoncé and Jay Z have one? And it is a diesel! Mercedes customized the van specially for the "Single ladies" singer. Cost? $1M!
Now let's get back to our field of interest – towing and hauling a heavy load. Sprinter gains its popularity because of its versatility and fantastic conversion options. Plus, it has a great diesel engine that uses as much fuel as an average US pickup. It is available as 4x4, no other competitor can offer all-wheel drive. It was introduced in Europe in 1995, replacing the old TN van. Mercedes Sprinter van comes in two roof sizes: standard and high roof. There are also two wheelbase options 144" and 170". 170" comes as a standard and extended wheel-base. 170" wheelbase model is a great option for HVAC companies and construction firms. The cargo box is enough to accommodate pipes, ladders and heavy tool boxes for construction workers. Mercedes has developed Vocation packages, so fleet managers and businesses can take the van customization even further. Available are electrician, refrigeration, HVAC and plumber package, general service and delivery package. Depending on the package you choose, you'll get the van with pre-installed shelves, folding or drop-down racks, steel and aluminum shelving for base or roof. With torque of 325lb, it is ready to tow trailers with tools or heavy equipment. Although a used Sprinter has a slightly higher price than the competition, it is considered the most reliable used cargo van in the class. Mercedes pays special attention to safety. Same goes for working vans. Features like lane keeping assist, collision prevention assist, and a rearview camera are optional, but are definitely worth of an investment. The main complaint is the price. If you choose one of the optional packages, like the multifunctional steering wheel or the premium appearance package, the price will easily rise to $50,000. Specs below are for the base model with a standard roof.
MPG: 17 Engine: Diesel 3L, V6, 188 HP Payload capacity: 3,501 lbs. Towing capacity: 5,000 lbs. Cargo Volume: 319 cf. Price: from $38,795

Spacious cab
Reliability
20,000 miles service interval
Slow value depreciation
Plenty of custom packages to choose from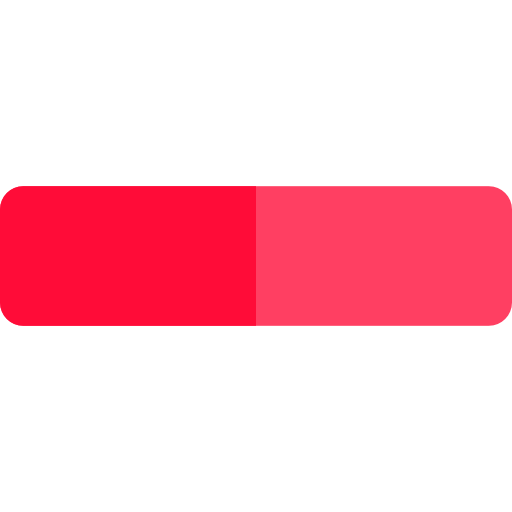 Price way above the competition
Maintenance cost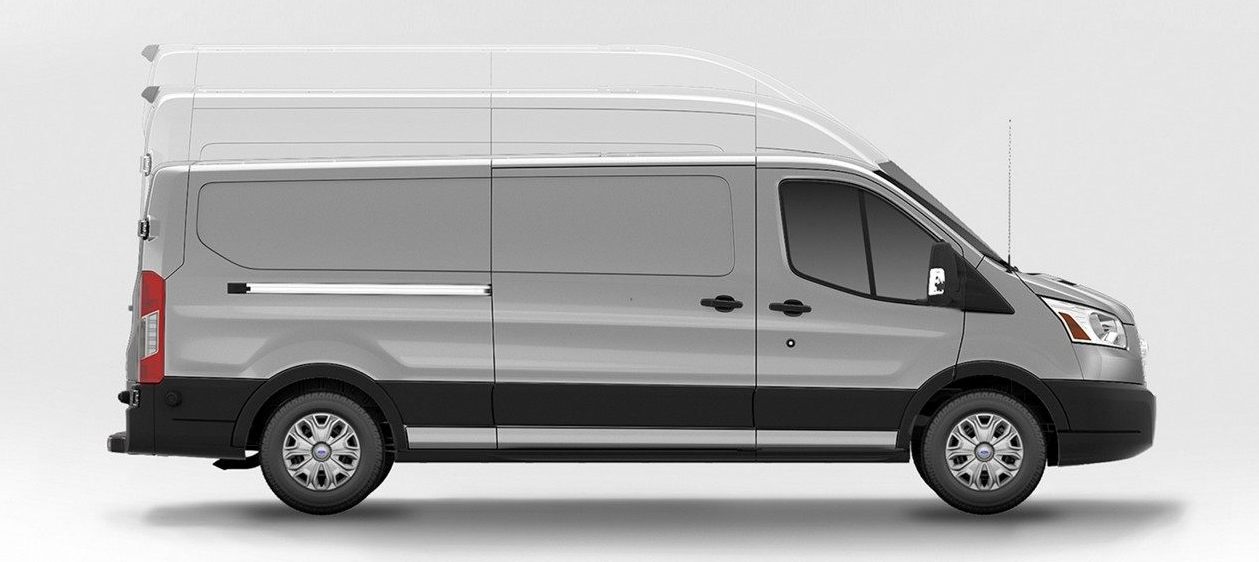 Another cargo van for a small business on our list is Ford Transit. Transit replaced outdated E-Series in 2015, one of the most seen commercial vehicles on US streets. Transit is maybe a new van in the US, but it has a long history in the UK. This van was so popular and reliable that it was involved in many bank robberies in the UK. Do you need a better recommendation? Ford offers two versions of gas engines, 3.5L EcoBoost, V6, 310 HP with the combined fuel economy of 16MPG, and 3.7L V6, 270HP engine with the combined fuel economy of 16MPG. The diesel engine is 3.2L with 185HP. Fuel economy is 21 MPG. The 3.5L petrol engine has a fantastic torque of 400lb-ft. Models equipped with this engine are the perfect option for towing. There are three roof heights: standard, medium and high. The roof height depends on wheelbase. Transit is a very pleasant van to drive. Big towing side mirrors are a huge help when towing large trailers.
Did You Know?: Project Redcap was Transit's codename during the development phase.
Ford engineers have implemented many safety features and the lane-keeping alert is one worth mentioning. Transit has nicely designed interior. Specifications below stand for the extended long-wheelbase model. Generous cargo space gives the opportunity to organize the cargo box with different trays and drawers. There is plenty of room to store power tools and take your workshop with you. Furthermore, Ford offers a wide range of products to support and suit different trades such as multi-racks, cargo dividers, and sliding platforms.
MPG: 16 Engine: 3.7L, V6, Petrol, 270 HP Payload capacity: 4650 lbs. (for the dual rear wheel version). Towing capacity: 7,500 lbs..
Price:$39,045

Fantastic design
Futuristic interior
Great diesel engine for towing
Impressive driving and handling
CNG/Propane engine low emission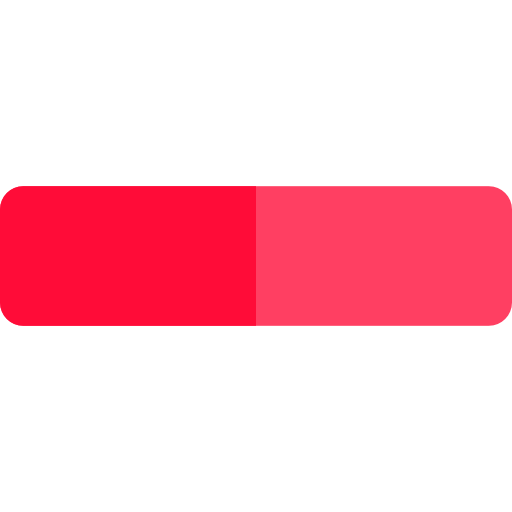 Uncomfortable seats
Little legroom in the cab for tall drivers
Cargo height for base model with standard roof
Hey, if it is good enough for the FBI, it must be good for your business, right?
Did You Know?: Last year, 1989 Dodge Ram 350 that was used by federal agents for surveillance of drug dealers was sold for $18,700 on eBay
That Ram and 2018 ProMaster have very little in common, but it is good to know that you drive a brand that has fulfilled the standards of FBI. Ram ProMaster cargo van praises itself with the best-in-class standard cargo height of 65.4 inches. What differentiates Ram ProMaster from the competition is the front wheel drive. Several road tests showed that the front wheel drive is a big advantage in heavy road conditions like snow or mud. Front wheel advantage was obvious when a test compared the RAM and the rear wheel drive when they were empty and without a load on the rear axle. In addition, RAM has all-speed traction control system as standard. ProMaster shares chassis with the award-winning Fiat Ducato. It has several available configurations meaning that it can be used for every purpose. With two roof heights, tree wheelbase and four body lengths, it's appropriate for both florists and construction companies. The standard engine is 3.6-Liter V6 petrol engine with 6-speed automatic transmission. There is also a diesel option 3.0L V4. Specs below refer to ProMaster 3500 cargo van with a high roof. Price starts at $29,995 but it can get much higher for well-equipped high-end models with a rear-view camera, premium appearance accessories and advanced airbag system. RAM, as his competitors, offers the option to upgrade the van cargo area and organize per your vocation. There are two available packages – HVAC and Plumbing package. Another interesting thing is that RAM is the only van on the list that has hand brake on the left-hand side, between the driver's seat and the door.
MPG: 15 Engine: 3.6-Liter V6, 280 HP Payload capacity: 4400 pounds Towing capacity: 5100 lbs Cargo Volume:463 cf. Price:From $29,095

Good 3.6L Pentastar V6 engine
Wide configuration options
Great turning radius
Maneuverability because of the front wheel drive
Massive side mirrors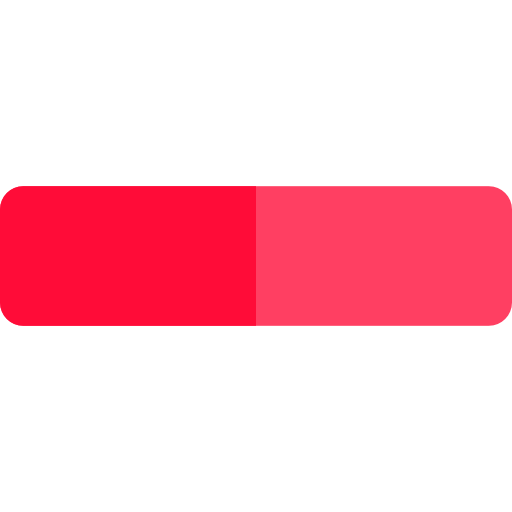 If you tow heavy load a lot, avoid Ram because of the front wheel drive
Some don't like his European design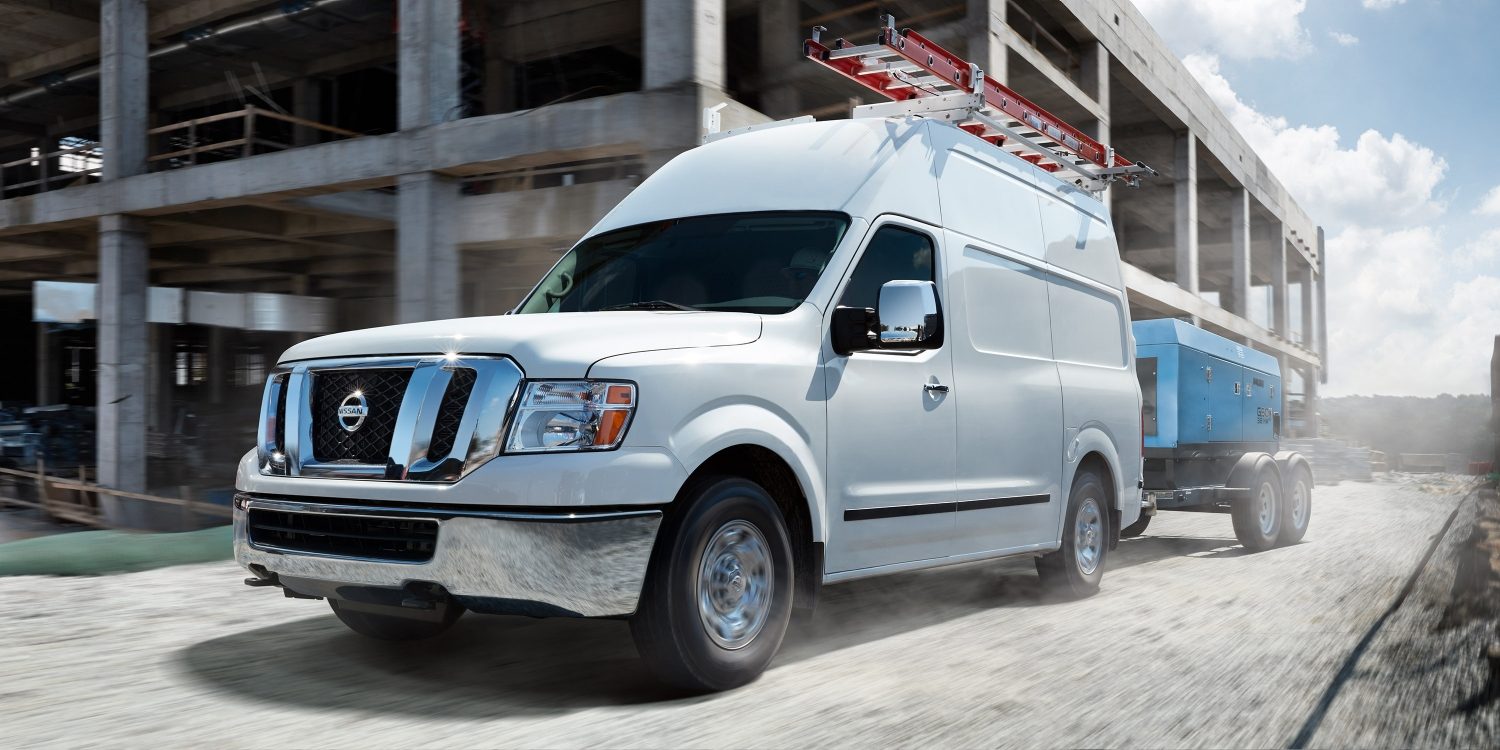 Nissan NV is at least the best cargo van when it comes to warranty. Unlike competitors that offer 3-year warranty, Nissan offers 5-year or 100,000-mile (whichever occurs first) bumper to bumper warranty. Starting MSRP is $28,850 for a model equipped with 4.0L, V6 engine delivering 261 HP. The most expensive version is 2018 model NV3500 HD SL V8 with a high roof. This model has 323 cf. of cargo capacity and roof height of 6'3". Model NV3500 is built on truck chassis and that is the reason for its big load capacity.
Did You Know?: Nissan NV3500 high roof model is so tall that you can put a few decals on it and turn your van into a mobile billboard
Nissan work-vans are made in the United States. This means that they have a slightly affordable price compared to main rivals, because there is no shipping cost included in the price. NV Cargo van has a flat loading floor and 54" between wheel wells. This means that you'll have room for two 40"x48" pallets, pipes and drywall sheets. A perfect van for a construction firm, don't you think? Talking about businesses, Nissan has prepared special craft packages: HVAC package, Locksmith package, electrical contractor package, Security package, Cable package, and Dual AD series package. Adding some of these packages will increase the van price between $625 and $2,400. Optional features like rearview camera and parking sensors will ease drive and maneuvering in tight spaces.
MPG: 13 Engine: 4.0 V8, 261 HP Torque:281 lb-ft Payload capacity: 3937 lbs Towing capacity:9500 pounds (V8 engine) Cargo Volume:463 cf. Price:From $37,370

Bumper to bumper warranty
Reliability
Affordable base price
Towing capacity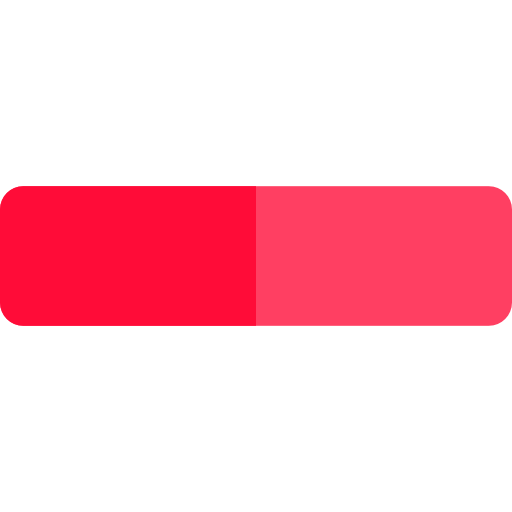 Body-on-frame design
Outdated design
Boring interior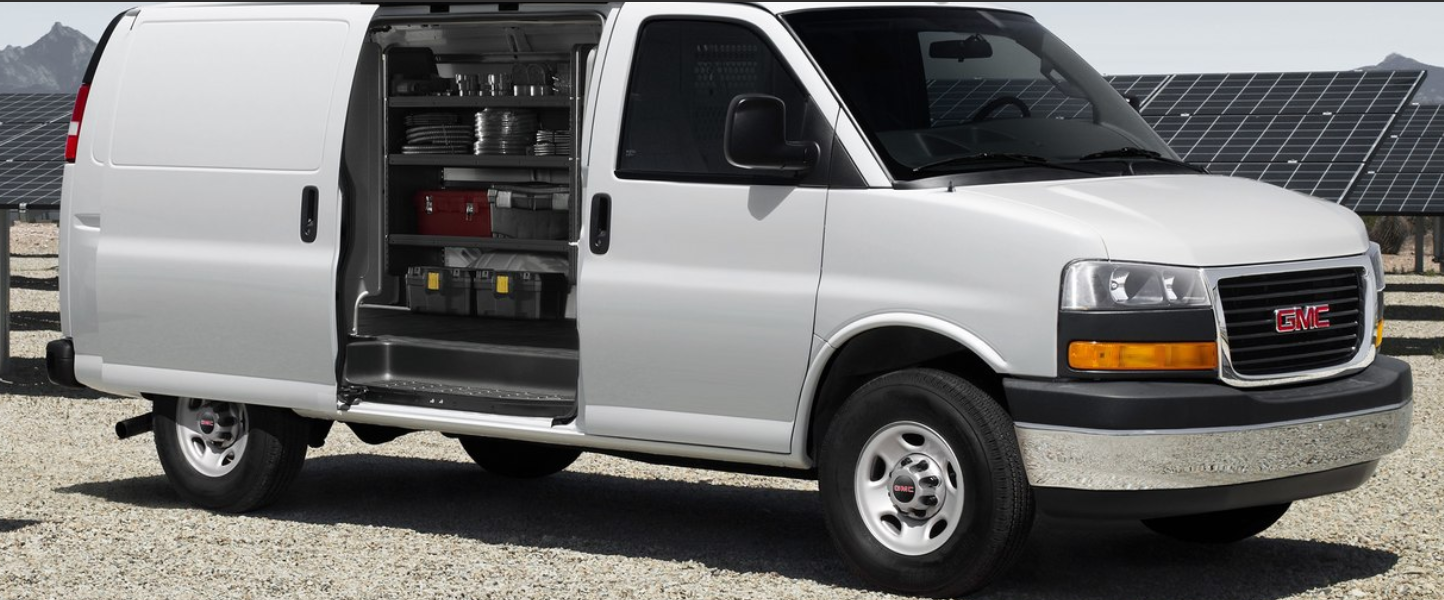 GMC Savana is basically the Chevrolet Express. They represent traditional American cargo vans. Despite old-fashioned design, these two are proven to be faithful work vans for two decades or more. Rear wheel drive 3500 extended wheelbase model can be equipped with proven Vortec 6.0L V8 engine and 8-speed automatic gearbox. This engine gives tremendous towing and hauling capacity. GMC also offers turbo diesel 2.8L engine. If you tend to tow big trailers, cars or light boats, this is the perfect van for the job. Savana has a unique Tow-Haul mode. The driver only needs to press a small button on the dashboard to activate a feature that will automatically reduce excess shifting when hauling or towing a heavy load. The automatic locking rear differential is another smart solution utilized by GMC and Chevrolet for improved traction in case when right and left rear wheels have a difference in speed. MSRP for Savana 3500 extended wheelbase model with the smaller 4.3L V6 engine is $36,695. We consider this a reasonable price.
MPG: 15
Engine: 6.0L V8, 342 HP Torque:373 lb.-ft. Payload capacity: 4000 lbs Towing capacity:10 000 pounds Cargo Volume:284.4 cf. Price:From $36,695

Cost of maintenance
Towing capacity
5-year warranty on powertrain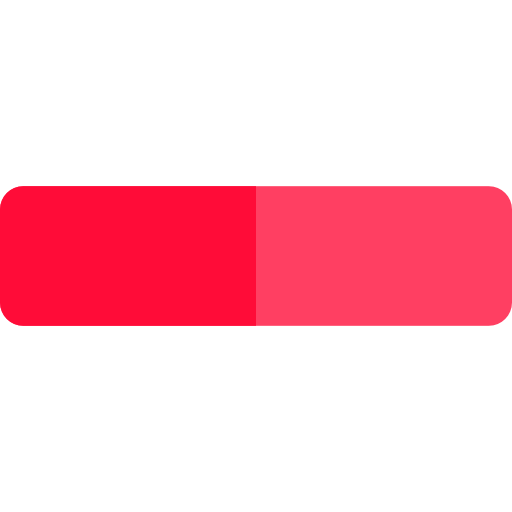 Body-on-frame design
Outdated design
Interior design needs refreshing
73% more Chevrolet dealers than GMC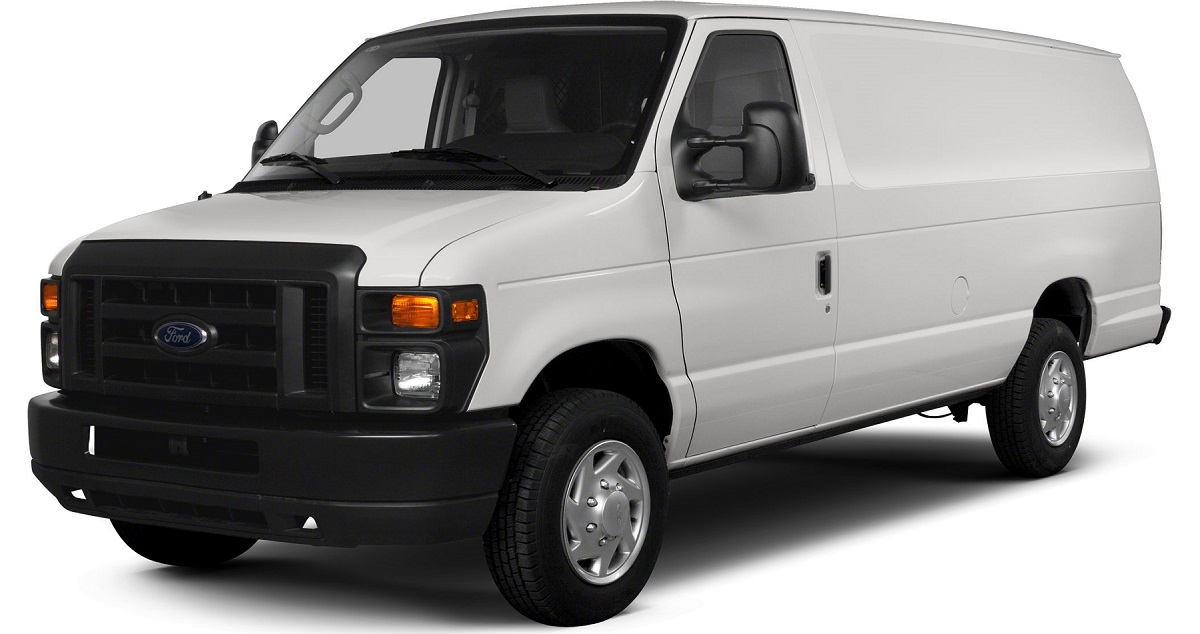 If you need to move a massive cargo, the Ford Econoline is the right choice. Available in ½ ton, ¾ ton, and 1-ton configurations, this cargo van can be custom-tailored to accommodate a variety of transportation needs. The Econoline offers 3 trim levels. Customers with lighter-capacity demands can pick the E-150 model, while those with more demanding needs should choose the E-250 and Ford Econoline E-350 super duty models. The Econoline van has 3 available engines. Standard on the E-150 is a 4.6-liter V8 that produces 225hp and 286 lb-ft of torque. Optional on the E-150 and standard on all Ford E350 versions is a 5.4-liter V8 that generates 255 horsepower lb-ft of torque. Both engines are coupled with a 4-speed automatic transmission. You can upgrade E-350 to a 6.8-liter V10 that makes mighty 305 hp and 420lb-ft of torque. A 5-speed automatic transmission arrives with the V10, while adequately equipped, an E-350 can tow up to 10,000 pounds.
Did You Know? Ford Econoline was US best-selling full-size van for 31 consecutive years.
For the business on wheels that needs customization, many special packages can equip this powerful van with a significant number of shelving units, bins, drawers, and racks. Fleet managers can use its Crew chief telematics system to operate their vehicles, keep tabs on usage patterns, and track scheduled maintenance. Also, to eliminate the need for a spotter, the Econoline provides a wide-angle rear backup camera with guidelines for a full view of the area behind the van.
MPG: 17 Engine: Engine: 6.8L, V10, Petrol, 305 HP Payload capacity: 4,060 lbs Towing capacity:10 000 pounds Cargo Volume:275 cf. Price for used Econoline:From $8,000 to $15,000

Powerful engines
Spacious interior
Vast customization solution
Good price and Reliability
Low maintenance cost
Cheap spare parts
Good for RV conversionn