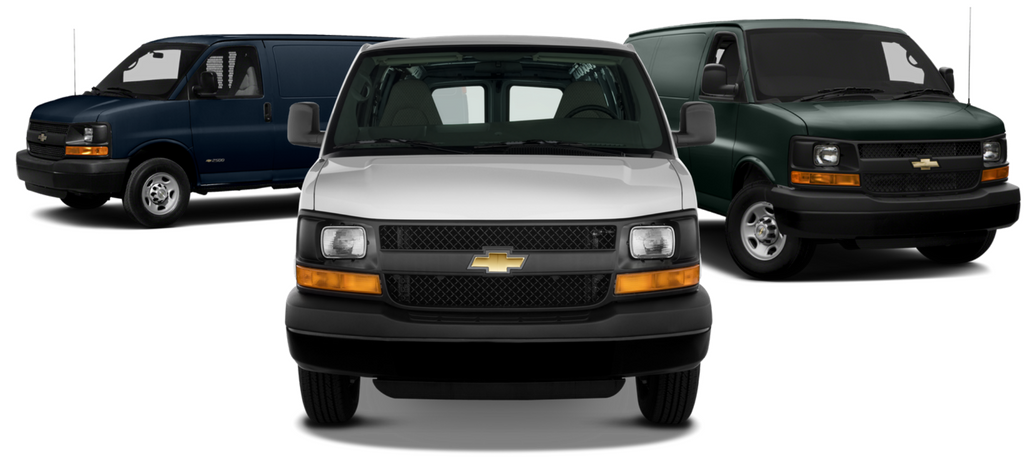 Chevy Cargo Van – Commercial Vehicle That Built America
Chevrolet is one of the most important companies in America. And we are not just referring to Impala, Corvette or Camaro here. Since 1911 this American icon serves our families and industry - from small businesses to enterprise companies. As a matter of fact, it is very possible that one of the Chevy cargo vans was involved in building your hometown too - maybe the old town library or the new university campus, how knows. This article will introduce Chevy cargo vans from the first work vehicle, Model 490, to the latest state-of-the-art cargo vans like Chevy Express, the van used by millions of companies – from general contractors to NASA.
Chevy Work Vehicle Brief History
Chevrolet was founded in 1911 by Luis Chevrolet, a race driver and Billy Durant, in Detroit. The company's name was Chevrolet Motor Car Company. The goal was to compete with the most popular car maker in the world at the time – Ford. Chevy, despite the fact it was very young company, quickly overtook Ford in selling cars. From 1919 to 1929 Chevrolet was the most selling car in the US. Chevy introduced its first so to say work vehicle in 1918. The first Chevy truck was made on the car chassis of Model 490. This model engine produced 36 HP with the 3.6L 4-cylinder engine. They continued to produce trucks and became one of the main suppliers for the US army in WW2. At the time Chevrolet's focus was on cars. Some great models were built and quickly became legendary. But America wanted more, wanted something different. Drivers wanted to have a vehicle that is can haul heavy-load and be pleasant to drive, like an ordinary car. Trucks became instantly popular. In 1938 Chevy showed the world the new Chevrolet half-ton truck. It had the engine of 3.6L, producing 78 horsepower. The price was $592. Bed length was 76 inches. Whole new series was developed just two years after the end of WW2, in 1947. Chevy 3100 Series had an extraordinary design that could accommodate 3 persons in the cabin. MSRP was $1,087. Truck bed length was 78 inches, motor produced 78 HP. Built-In radio and cabin corner windows where standard features. Chevy Cameo Carrier was introduced in 1955. It was equipped with a V8 gas engine, automatic transmission. Color options? Only two – white and red. Interior was very luxurious for that time. Chevrolet sold 5,220 Cameo Carriers in 1955. Americans were enabled to haul a load in a 6.5-foot long bed in a vehicle that delivered 123 HP.

G10 – First Chevy Van

9 years later, first Chevy cargo van was born. As an answer to Ford E-series and Dodge Ram, Chevy created cargo and passenger van that used 2.5L, 4-cylinder petrol engine, delivering 90 HP. The van was simply called G10 Chevy Van. Before the G series of cargo vans, Chevy made Greenbrier but it was produced only as a passenger van, with side windows on the body. This model was supposed to be competition to famous Volkswagen Bus. Interesting is the fact that the engine was placed between front seats. The first vans from Chevrolet were made on Corvair platform. Chevy saw an opportunity in growing small cargo van market and had a big success with G10 and after that with G20 series. G series was produced until 1995. During all these years Chevrolet produced three generations of vans that were used for pretty much everything - by men of trades, hospitals and ambulances, schools, military, FBI, fire departments and delivery companies. Old Chevy G series can still be seen on the US streets. This can only tell us how reliable they are. Big engines that found a place in the third-generation van (1971-1995) like 6.2L and 6.5L paired with 4-speed automatic transmission and rear wheel drive were great for towing and hauling heavy items. The only downside was poor fuel economy, especially for the 7.4 V8 engines.
Chevy Astro Cargo Van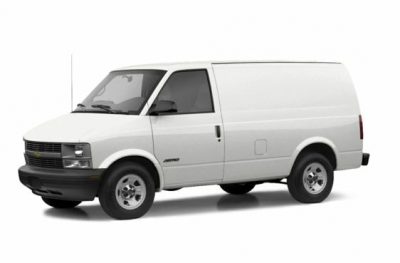 Another van worth mentioning is
Chevy Astro
. It was produced from 1985 to 2005. GMC equivalent was Safari. Both were produced as passenger vans as well. The first generation of this van (1985-1994) used unibody construction and strong 4.3L V6 engines. In 1990 Chevy introduced all-wheel version and it was the
first time that some car maker used AWD technology in a cargo van
. The second generation of
Chevy Astro cargo van
was produced from 1995 to 2005. Van was redesigned with new lights and front grill. Chevrolet added features like passenger airbag, new engines, new brakes, larger wheels and air condition as a standard. First models of the new generation received a
bad score on safety crash tests
. IIHS gave Chevy Astro poor rating score in 1996. Chevy took those claims seriously and improved safety adding different features. In tests in the year of 2000, both models Chevy Astro and GMC Safari improved their scores.
NHTSA gave 5-star rating for side and direct collision test.
Chevy Cargo Vans Today
After G series and Chevy Astro were discontinued Chevy engineers developed a completely new full-size cargo van – Chevrolet Express. This van shares drive train and many other things with GMC Savana. The main rival in the market was Ford E-Series, but this Ford's model was discontinued as well and replaced with the more sophisticated Transit. But don't forget Mercedes Sprinter, Nissan NV, and Dodge RAM ProMaster. Along with the full-size Chevy Express, factory produced City Express. This was a small cargo van, but Chevrolet discontinued its production in 2016. This van shares components and design with Nissan NV200. Let's see why Express was such a popular cargo van during all those years.

Chevy Express Cargo Van
Basically, this is GMC Savana with the Chevy logo on the front grill. Since 2010 the design remained the same with few modifications on the front lights, grill, and bumper. As a matter of fact, Chevrolet uses the same body style since 2003. This van is one of the most used commercial vans in the US. We can say that there is no commercial fleet in our country without a few Chevrolet Express. Why? Read all the pros and cons in the lines below.
2500 or 3500
Chevy Express cargo van is produced in two versions, Express Cargo 2500 and Express Cargo 3500. Both versions are available in two configurations – regular and extended wheelbase. Depending on the wheelbase, the length of the cargo space is 240 or 284 cubic ft.
Trim Levels
Chevrolet doesn't offer different trim levels for Express cargo van. Express passenger van is available as LT and LS.
Main specifications:

MPG: 20 combined Fuel tank capacity: 31 gal Engine: 2.8L Duramax Torque: 369lb. Payload capacity: up to 4145 pounds Max trailering capacity: 6,800 lbs. Passenger capacity: 2 Cargo Volume: 240 ft. regular wheel base/284 extended wheelbase Price: starting at $30,745 for base 4.3 V6 engine

Durable
Proven engines
Cargo space
10,000 miles powertrain warranty
Lot of storage compartments
Spray-in cargo liner
Great dealer network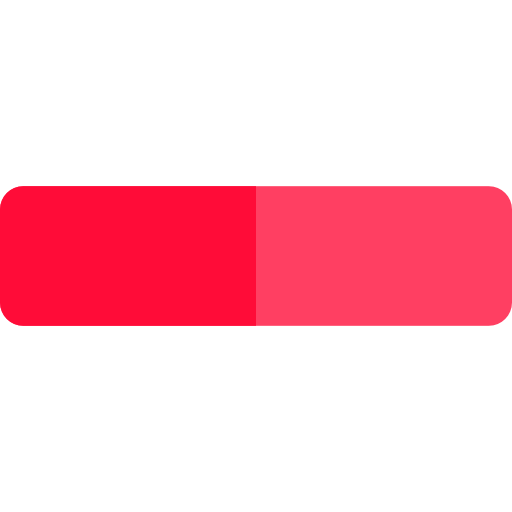 Outdated design
Boring interior
Dashboard plastic
Engine and Transmission
Chevy Express is available as a rear wheel drive only. Buyers who buy a new van can choose between 4 engines. Engines and durability are the main reasons for such high popularity of this commercial van. There are two petrol engines 4.3L V6, and Vortec 6.0L V8, one CNG/LPG capable engine 6.0 V8 and fantastic Duramax turbo diesel of 2.8L. The diesel engine has outstanding towing capabilities and maximum towing capacity of 4,220 LBS. Towing a small Caterpillar is an easy task for Chevy Express. Now you can see why this van is the first choice for many general contractors and construction companies who deal with heavy items. The diesel engine is perhaps the most interesting one. It has direct injection and offers 181 HP at 3400 rpm and has 369 lb. of torque at 2000 rpm. This engine increases the price of the base model for almost $4,000. The diesel engine is not available in the 3500 model. The standard transmission is 8-speed automatic, but those who need to tow a lot can choose 6-speed automatic transmission. It has a tow mode, powertrain braking, and cruise grade braking. If the diesel engine is under the hood, then you will have an exhaust engine brake as well.
Dimensions

Vans have different dimensions depending on the wheelbase. Extended wheelbase model (155in) dimensions are: Cargo box length 146.2in, cargo box height 53.4in, cargo volume 284 cubic ft, ground clearance front 11in, rear ground clearance 7.1in (same goes for regular wheelbase).
Safety Features
As you know, the
US federal regulations demand the use of a rear vision camera
, so all cargo vans need to have one as a standard. But Chevrolet added some extra safety features like Park Assist, Tire monitoring system, Side blind zone alert and Electronic stability control system.
Handling on the road
This is the part you were waiting for. Chevy Express vans have a boxed frame construction, like the one you can see on trucks. That decreases handling in some way. You'll feel like driving a truck. GMC Savana and Nissan NV have the same body-on-frame construction. Other
competitors like Ford and Mercedes use unibody construction
. But it's clear that you'll always be in the control. The vehicle is big and bulky and it handles the turns well, but not as dynamically as Ford Transit or European competitors.
Technology
Chevy uses some cool additional equipment that you can see in luxurious sedans. Many of these features are not standard but it is good to have them as an option.
7-inch touchscreen navigation, Bluetooth and USB port connection, satellite radio, 120V power outlets and 4G LTE Wi-Fi, cruise control, leather steering wheel
, will surely put a smile on the face of your employees. All this can easily transform your van in an office on wheels.
Accessories
Another reason for the huge popularity of this cargo van is an enormous number of accessories available. You can upfit and customize the van according to the trade. There are many
pre-defined setups for contractors, electricians, and plumbers
offered by Chevrolet. Many upfitting companies like Adrian Steel, Ranger, Knapheide, Grau and others also offer Chevy Express accessories like shelving units and storage systems. These shelving units, interior panels, racks, and drawers are tailored to match Chevy Express cargo box without losing precious space. Besides the customization of the cargo area, it is possible to add molded assist steps, hood deflector, roof mounted ladder racks, trailer hitch, rear and front molded splash guards and give a personal touch to the van that way.
Chevrolet Express Cargo Conclusion
Simple and reliable
– two main characteristics that made this work van popular. But in the end, it is clear that Chevrolet will need to redesign or completely develop a new model that will be able to successfully keep up the page with the competition. The best thing you can do to add one to your business fleet is to buy used Chevy Express cargo. There are many vans on the market with low-mileage and in a very good condition. For around $25,000 you can buy a one-year-old model under 20,000 miles in the odometer.
Chevy City Express Cargo Van
Chevrolet City Express is small cargo van, a city version of the big brother, as the name suggests. This city-sized van is typically used by small businesses like a florist, computers shops, food catering, delivery companies and it is a real disappointment that it's not available for purchase in the US anymore. If you think that you have already seen a similar minivan, you are right. That is Nissan NV 200. NV and City Express share body and engine. So under the Chevy sign, there is a heart of the Nissan NV200. Chevy City Express is available in two trim levels, SL and LT. Here we need to stress that standard models don't have rear door glass.
Main specifications: MPG: 25 combined (without load) Engine: 2.0L 4 cylinder 16V Torque: 1139lb Fuel tank capacity: 14.5 gal. Transmission: CVT Turning diameter: 36.7 feet Payload capacity: 1500 pounds Passenger capacity: 2 Price: $22,855

D rings for securing cargo load
Vinyl floor in the cargo area
Pleasant interior design
When pulled down, passenger seat can be used as a desk
A lot of storage options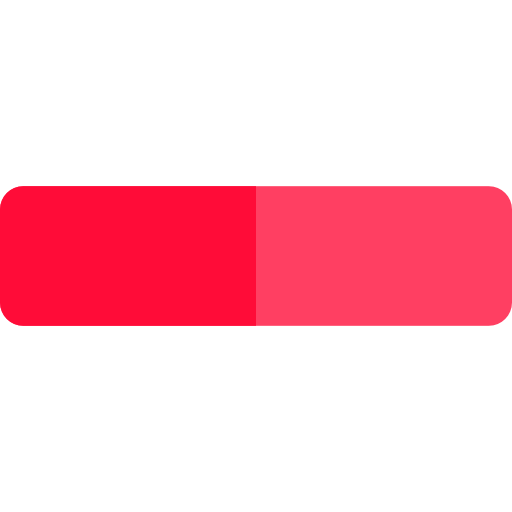 Performance, van needs a more powerful engine
Loud engine
Only two speakers
Nissan version is much affordable
Engine
Unfortunately, there is only one engine available. It is a 2.0L, 4 cylinder that delivers 131HP at 5,200 rpm. The engine is the main downside of this small work van. It lacks power and is a little bit noisy.
Dimensions
This mini cargo van is born for narrow city streets. It is 186 inches long and 68 inches wide. Side dual sliding doors have almost 46 inches high by 29 inches wide opening. Loading from the side is very easy because of the low loading height of 21 inches. If the cargo is bigger than the side doors, there are 60/40 rear doors that can be opened for almost 180 degrees. Cargo space capacity is 122.7 cubic feet. Cargo area has dimensions of 48 inches between wheelhouses and almost 49 inches tall. Load floor length is 83 inches long. If you need to transport longer load you can always fold down the passenger seat.
Behind the Steering Wheel
Dimensions and turning diameter of the van allow effortless driving, almost like an ordinary sedan. You can easily park in every parking lot. Van is very pleasant to drive, but Chevy could include an engine with more power. City Express has less power under the hood compared to two main rivals, RAM ProMaster City and Ford Transit Connect.
Safety
Driver airbag, passenger airbag, and airbag curtains come as standard in Chevy City Express. Standard are ABS system, tire pressure monitoring, ESC (electronic stability control).
Technology
Van uses the 5.8-inch multimedia system with navigation. It also has a rear camera and rear backup sensors, although sensors don't come as standard. On the other hand, cruise control comes as a standard but only in the LT model, not base LS.
Accessories
Chevy City Express has 20 reinforced cargo mounting points in the interior. This makes the van ready for installing shelving units and bins to organize your van interior as you wish. You can upfit City Express with hook bars, doors multifunctional boxes, dividers and all kinds of trade-related packages. On the roof of the vehicle, there are 6 attachment points for roof ladder racks or pipes. This is especially convenient for plumbers, HVAC teams or electricians.
Final Words About Chevy City Express
This is a mini-sized van, but it has a full-size utility. It is perfect for small businesses and offers the right cargo capacity. Sometimes it lacks power and the engine can be noisy but when paired with CVT transmission the van can achieve a very good fuel economy. If you like this van, consider Nissan NV200 as well, since it is much cheaper. Although it is not possible to buy a new City Express in the US anymore (vehicles sold in America were produced in Mexico) you can find very good pre-owned models. Two years used models can be bought for under $15,000.