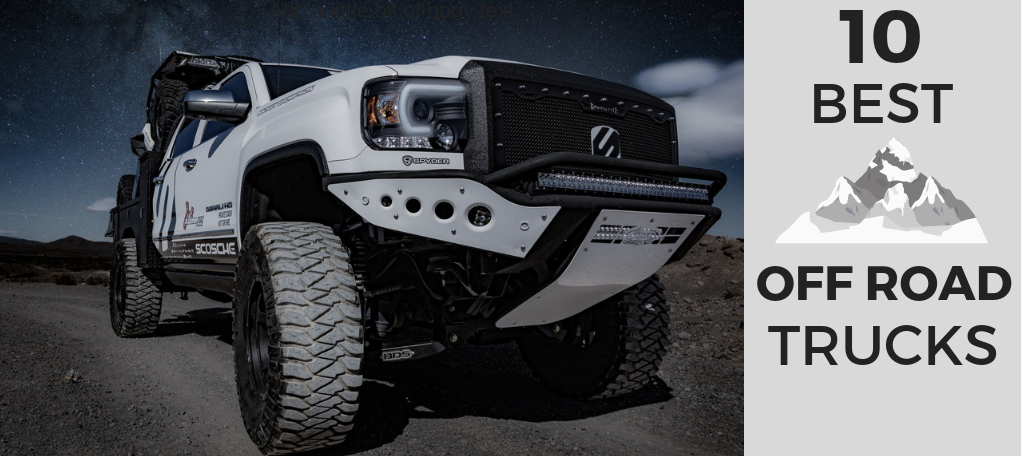 10 Off-Road Truck Warriors Ready for Rocks, Mud and Snow
Forget Range Rover, Mercedes G-Class, Wrangler or Hummer H1; these are the 10 most capable off-road vehicle for business and pleasure – 4x4 trucks!
All car makers follow driver's requirements and market trends. The latest trend with pickups is high demand for off-road trucks. The reasons for such requests are many. Someone needs off-road vehicles for business, other for pleasure. Someone have to haul a heavy load in the field, other likes adventures and use a 4x4 truck to easily conquer steep hills covered with gravel. Off road trucks are like all-around team players. They have to be fast, modern looking, spacious, fuel efficient, powerful, confident, comfortable but at the same time firm and sturdy to handle trips away from the pavement, and smoothly go through the mud and snow. What sets off-road truck apart from pavement counterparts is a suspension, sport shock absorbers, 4x4 wheel drive, higher ground clearance, locking differentials, powerful engine, and sporty exhaust. This is the list of all off road truck available in the US market. They are not equipped with aftermarket parts what so ever. However, they don't need any modification to hit the dirty roads, desert sand or ice. As soon as you buy them and drive off the dealer parking lot, you can start your off-road adventure. There are representatives from both segments, small trucks like Nissan Frontier or Toyota Tacoma and heavy-duty half-tone pickups like F-150 Raptor and RAM 1500. Some powered by a gas engine other by a diesel engine but no matter what the engine is under the hood – let the beast roar!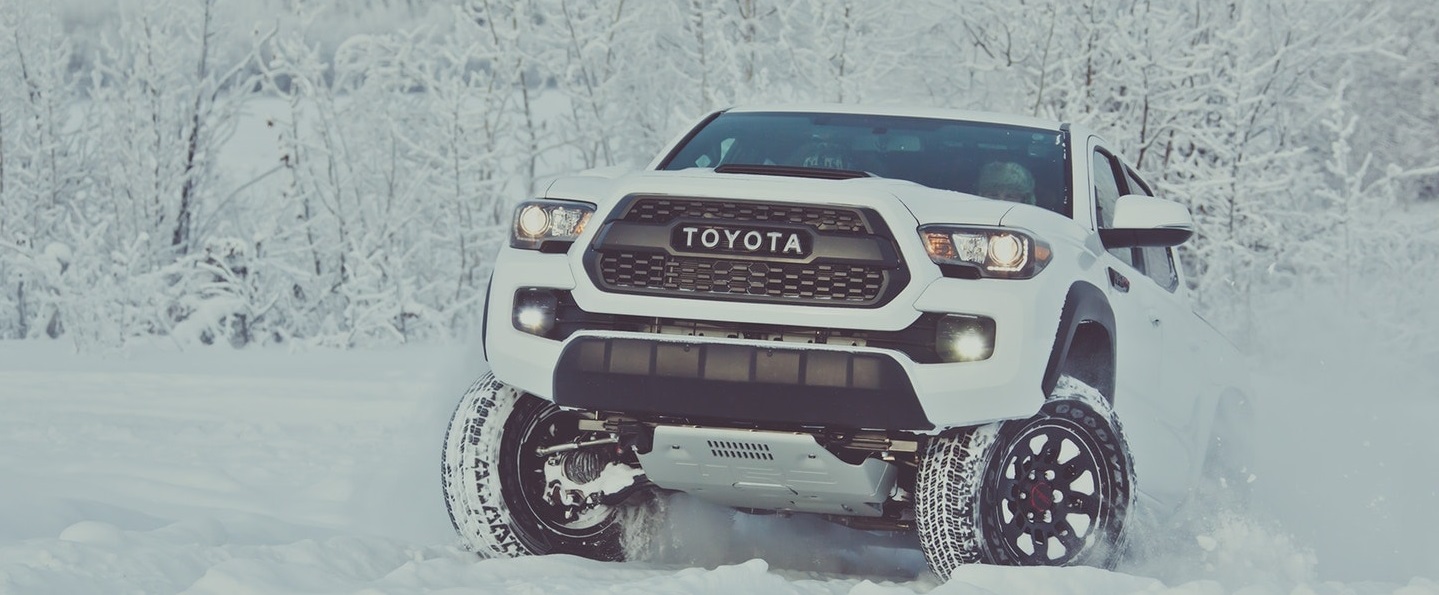 Toyota Tacoma TRD PRO has the power to turn anyone into the off-road junkie. Under the hood of this Japanese stud is proven 3.5L V6 gas engine capable of producing 278 HP and 265 pound-feet of torque. Maybe this is not the best in the class but definitely enough for mid-sized off road pickup. The engine is paired with 6-speed automatic transmission and with this combination can tow up to 6,400 pounds. Payload capacity is 1,175 pounds. To make Tacoma all-terrain truck engineers from Toyota Racing Development added some unique ingredients like FOX-patented Internal Bypass shocks. These shock absorbers give a ground clearance of 9.4 inches. What else makes Tacoma decent off road truck? Electronically-locking rear differential, multi-terrain select, crawl control and hill start assist control. Interior is rather Spartan, but it will last for years that is for sure. EPA fuel economy is rated at 18MPG in the city, 23 MPG highway; 20 MPG combined. To buy Tacoma 2018 TDR PRO you'll need $41,520.

A reliable 5.7L iForce V8 engine powers 2019 Toyota Tundra TRD PRO. This aluminum monster produces healthy 381 horsepower at 5,600 rpm and 401 pound-feet of torque at 3,600 rpm. As soon as you start the engine you will hear a stoning sound from TDR exhaust pipe. Tundra has rear wheel drive and six-speed automatic transmission. A truck has a payload of 1,205 lb. and towing capacity of 9,700 lb. Tundra TRD PRO has no problems running at the high-speed in desert sand or crawling slowly over the rocks. Model for 2019 got new Fox 2.5-inch front and rear absorbers and A-TRACK system. A fuel efficiency is main downside here. EPA-estimated fuel economy is 13 MPG city and 17 MPG highway. Base price for Toyota Tundra TRD PRO is $46,430. Like Tacoma is offered with 4-doors CrewCab. Interior is way more sophisticated than Tacoma's but is still below competition like F-150 Raptor and RAM 1500. The main pros of Toyota off-road trucks are reliability and resale value. Since it cost cheaper than main competitors, you get excellent value for the money.
Did you know? TRD is a short name for Toyota Racing Development. Guys from TRD are responsible for Toyota's most crucial race wins in the history. 24 hours of Le Mans, NASCAR, Baja and F1 are just a few racing competitions where Toyota took place.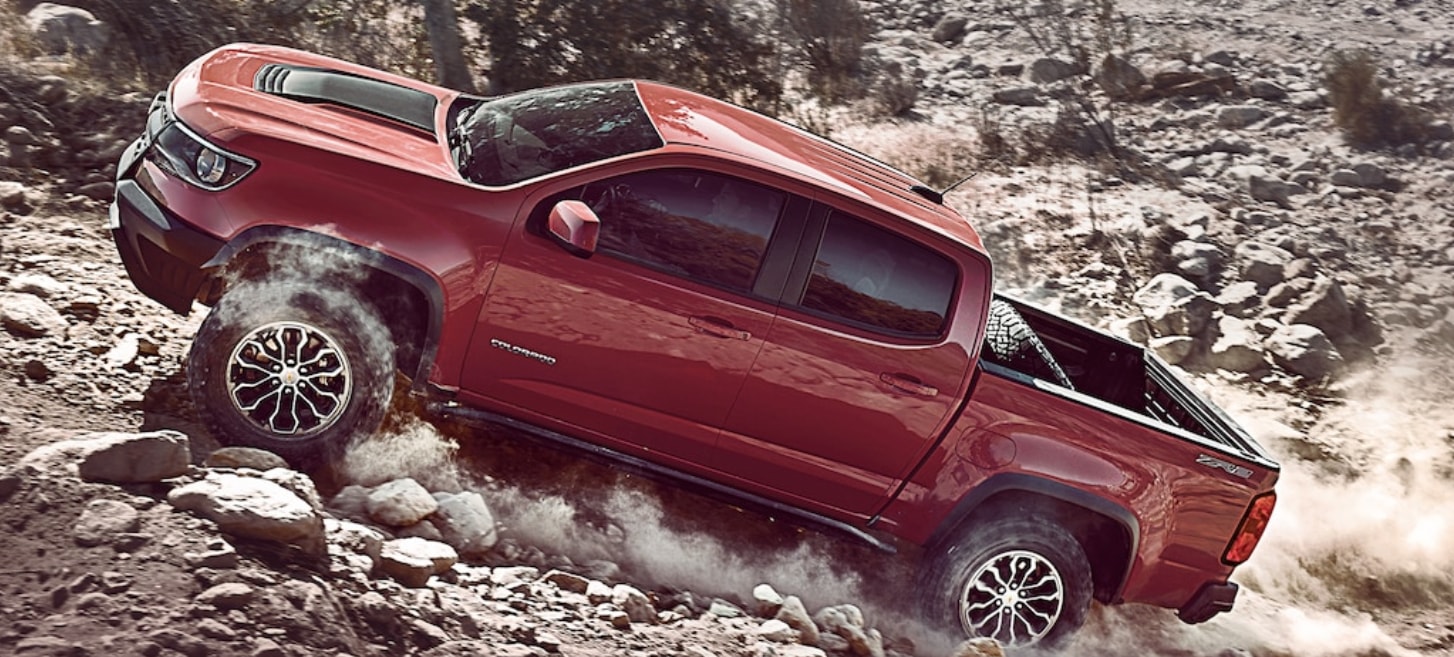 2018 Chevy Colorado ZR2 is a proper midsize 4x4 truck and an ultimate off-road machine capable of climbing highest tops. With massive 31-inch all-terrain Goodyear tires it is exceptionally stable on any surface. Front and rear electronic locking differentials, high ground clearance, and Multimatic shocks give Colorado ZR2 confidence making him indeed one of the best off-road trucks at the moment. ZR2 is much wider than standard Colorado, for 90mm. As soon as you see ZR2 you are sure this is not a standard pickup truck. It has a massive skid plate to protect the engine, suspension, and differential. A full-size spare tire is located under the truck bed. Chevy offers off-road trim with three engines; 2.5L, 3.6L V6 and 2.8L turbocharged diesel Duramax engine. Standard is 6-speed automatic gearbox. Gas engines have more horsepower, but diesel engine has a better fuel economy of 19/22/20 MPG (city/highway/combined) and torque of course. Towing capacity is 5,000 pounds. Payload capacity is 1,100 pounds for four-door short-bed or 1,164 pounds for extended-cab long-bed. Chevy prepared two special editions for ZR2; Midnight and Dusk Edition. Starting MSRP is 45,995. If you are serious about off-roading and you need to drive off road every day, this may be a perfect fit for you. ZR2 is not big, it's easy to drive, and baby Duramax is agile and has an excellent towing capacity.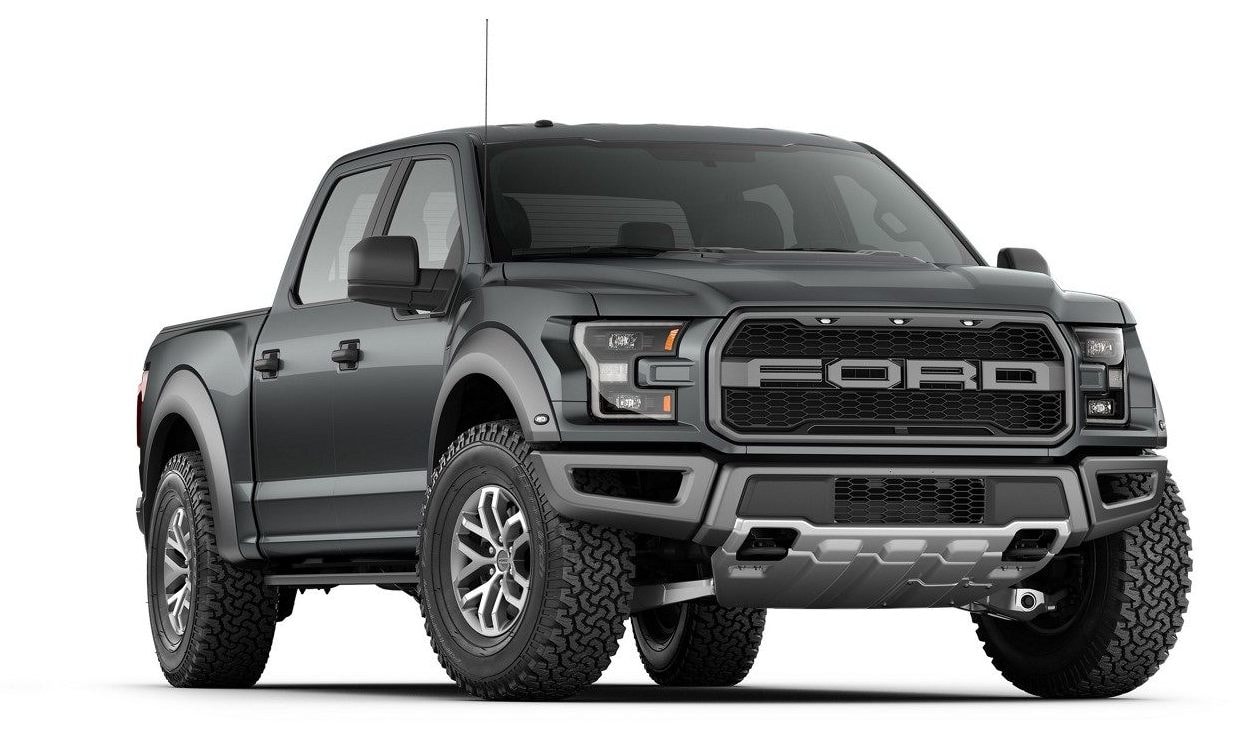 Tastes are different, but Ford F-150 Raptor is most desired off-road truck currently. Moreover, it looks fantastic. Almost like a visitor from the future. This truck has the incredible power of 450 HP, and a massive 510 lb.-ft. of torque. Such a great power and amount of torque is produced by 3.5 V6 EcoBoost gas engine paired with the class-exclusive 10-speed automatic gearbox. Raptor goes from 0-60 for 5.3 seconds, and that is crazy for a truck of its size. Actually, it's crazy even for many sports cars. Let stay with row figures just a bit. Ford F-150 Raptor is the 4x4 truck, equipped with all innovative systems all-terrain vehicle has to have. Independent front suspension, Electronic-Locking Rear Differential, 15/70 R17 BFGoodrich All-Terrain tires, Hill Descent Control, and FOX 3-inch Racing Shox. There are several driving modes to choose from like sport, normal, weather, mud, Baja, and rock crawl mode. Depending on the selected driving mode you'll get different suspension, traction and gas management. The driving position is excellent, there are no issues with visibility. Steering is very precise. Interior is luxurious; we should mention magnesium paddle shifters, leather seats, and a high-quality Bang & Olufsen sound system. To step into the bed, you need to press a button on the key fob and tailgate will open. Furthermore, there is a foldable step that comes out from the tailgate that helps easily get into the cargo area. It has all safety features of new luxury cars like blind spot system, cruise control, trailer blind spot and backup camera with a 360-degree feature. Estimated EPA fuel economy is 15/18 MPG (city/highway). Impressive performance but the starting price of $50,675 is impressive too.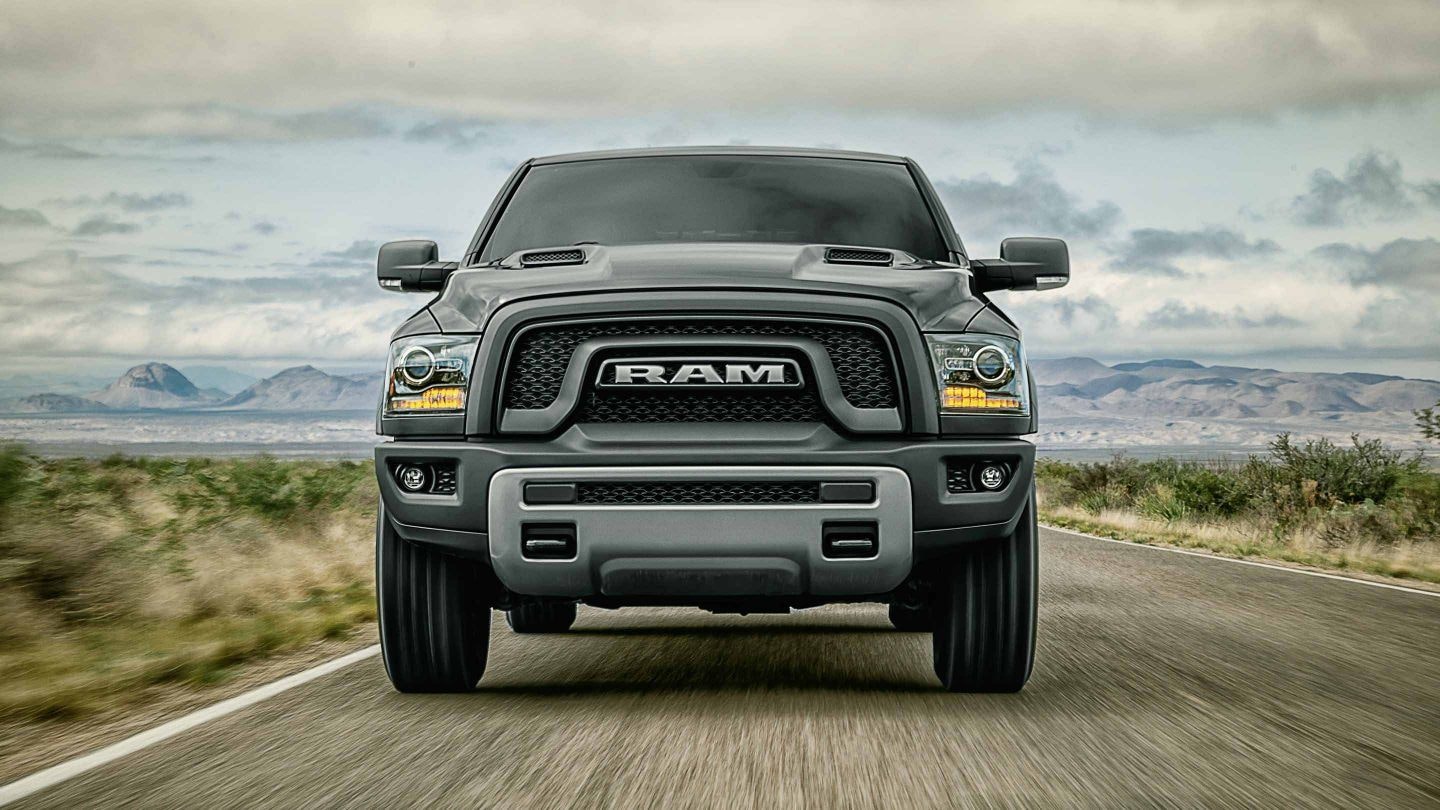 2019 RAM 1500 Rebel is the closest competitor to Ford F-150 Raptor and Chevy ZR2. Offered with 5.7l HEMI V8 gas engine and 8-speed automatic transmission, give the maximum power of 395 horsepower. The engine estimated fuel economy is 14 city / 20 highway MPG. We dare to say this is the best looking 4x4 truck in the market. Rebel 1500 has electronic locking rear differential, increased ground clearance of 10.3 inches, powder-coated steel bumpers, integrated skid plates and front tow hooks, air suspension combined with Bilstein absorbers, 33-inch Goodyear Duratrack tires, class 4 receiver hitch, and Hill descent control. Features like these were enough to set the RAM 1500 Rebel as the best off-road truck in many tests. The engine delivers power very smoothly and sounds like a traditional V8 engine. Handling is precise and intuitive. RAM 1500 Rebel for 2019 has more than hundred safety features like 360-degrees surround view camera, trailer sway control, hill assist, electronic stability, and ABS. Inside the truck is most beautifully designed interior in a half-tone segment. Everything is in place, materials are soft and overall design and ergonomics are perfect. Maximum towing capacity is 10,350 pounds. Starting price is $45,595 for two-wheel drive version and $47,695 for the 4x4 version.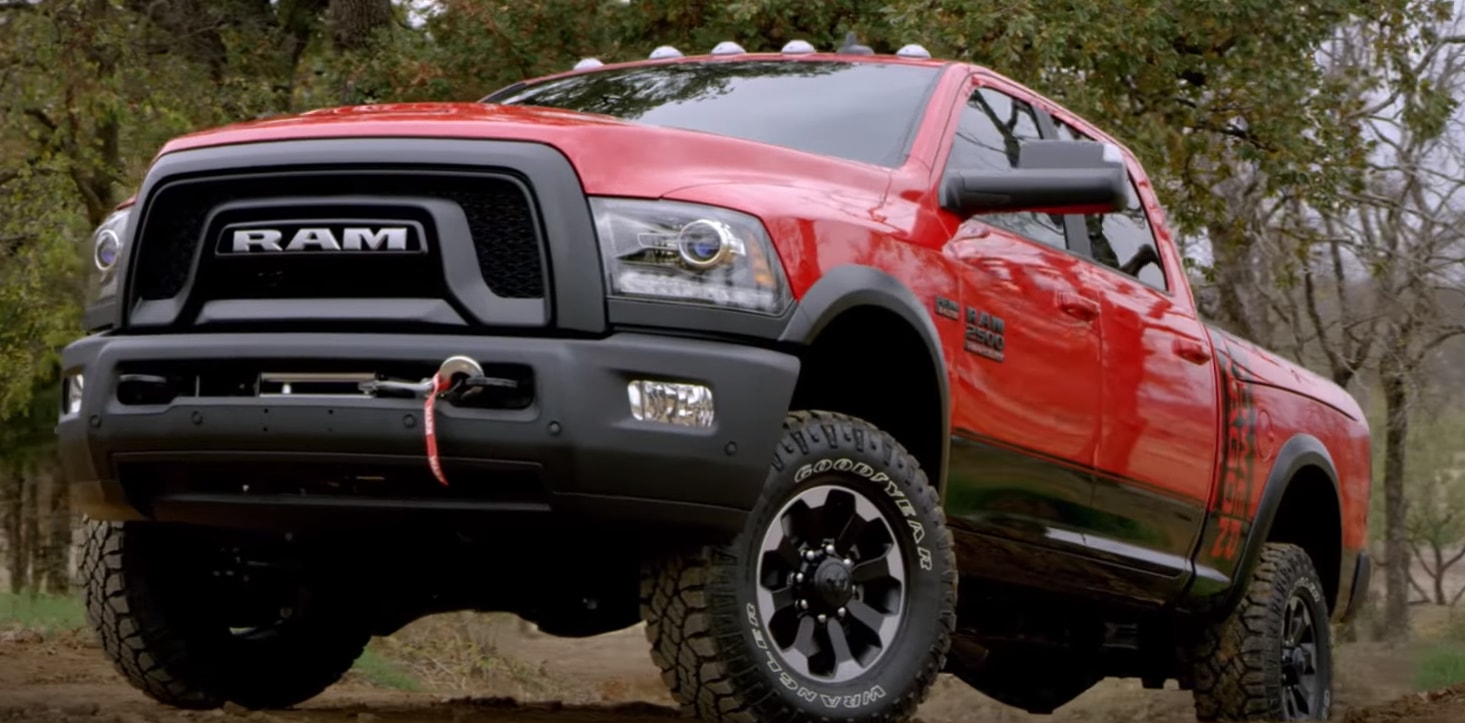 2500 Sport Wagon is older and bigger brother of RAM 1500 Rebel. This truck is a synonym for an all-terrain truck for many years, even before Chrysler set the RAM as a new brand. RAM 2500 Sport Wagon is a heavy-duty truck that carries strong 6.4L HEMI gas engine. With 410HP and 429 lb-ft of torque this along with Ford F-150 Raptor most potent off-road truck. Standard is 66RFE 6-speed transmission. The truck is capable of towing 9,910 lbs. Payload capacity is 1,465 pounds. Average fuel economy is 12 MPG in the city, so if you look for a truck with better fuel economy, maybe you should skip Power Wagon. Exterior, especially front grille has been borrowed from RAM 1500 Rebel, and it gives a very aggressive look. To pay tribute to some early models of Power Wagon, from 70', RAM added big horizontal stripe over the doors that leads to Power Wagon decal on the truck bed. For good traction on every terrain, Sport Wagon uses Good Year Wrangler tires and Bilstein gas-charged monotube shocks. Other things that make this truck competent all-terrain machine are electronically disconnecting front stabilizer bar, electronically locking front and rear axles. Unique feature reserved just for Station Wagon is 12,000 pounds build in warn winch that comes as a standard. The driving position is very good, and visibility is excellent. Packed with some superb suspension solution this truck is enjoyable and easy to drive in snow, sand or muddy roads. RAM 2500 Sport Wagon can be yours if you are willing to pay $52,695 for the base model.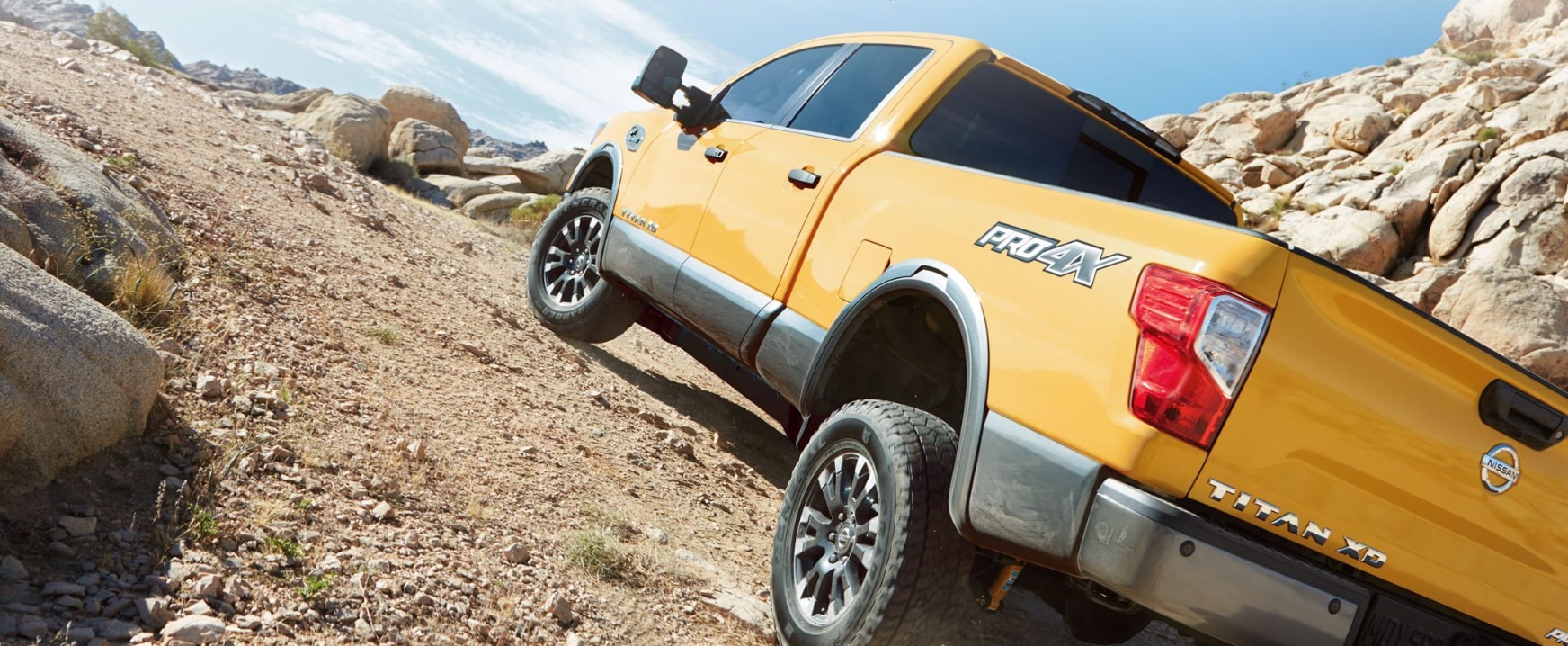 Nissan is a Japanese brand, but this truck is designed and produced in America. Nissan Titan PRO-4X is the half-tone off-road truck of great versatility. It is offered in three cab types, two engines, gas and diesel. Plus, it can have 4x4 wheel drive. Let's forget about trim levels and cab types for the moment and jump to the most important things for off-road trucks. Equipped with Cummins 5.0 V8 diesel engine with turbocharger and 4x4 powertrain Nissan Titan PRO-4X offers 310 HP and 555 lb.-ft of torque at incredibly low 1,600 RPM. So that is the real power of diesel engines. Maximum towing capacity is up to 12,150 pounds. Maximum payload capacity is 2,120 pounds. Fuel economy according to Nissan is 15 MPG in the city, 21 MPG on the highway. Nissan decided to use Bilstein shocks, electronic locking rear differential and all-terrain tires for all-road trim. There is, of course, skid plate to protect transmission and suspension. The main downside with Nissan is its dimension. Off-road capability is limited since the truck is so wide. Interior could be trendier; infotainment system and central console utilize small touchscreen. The steering wheel has all the buttons you need to volume up stereo system, answer the phone and set cruising control. Driving is pleasant, Nissan says that Titan offers the best steering in the half-ton segment. It is up to you to decide. Visibility is great. After all, Titan is equipped with a 360-degree camera. It handles very good but not like F-150 Raptor or RAM 1500. The good thing is 100,000 miles bumper to bumper or 5 years warranty. Bumper to bumper warranty covers everything. Starting MSRP for Nissan Titan PRO-4X is $51,190.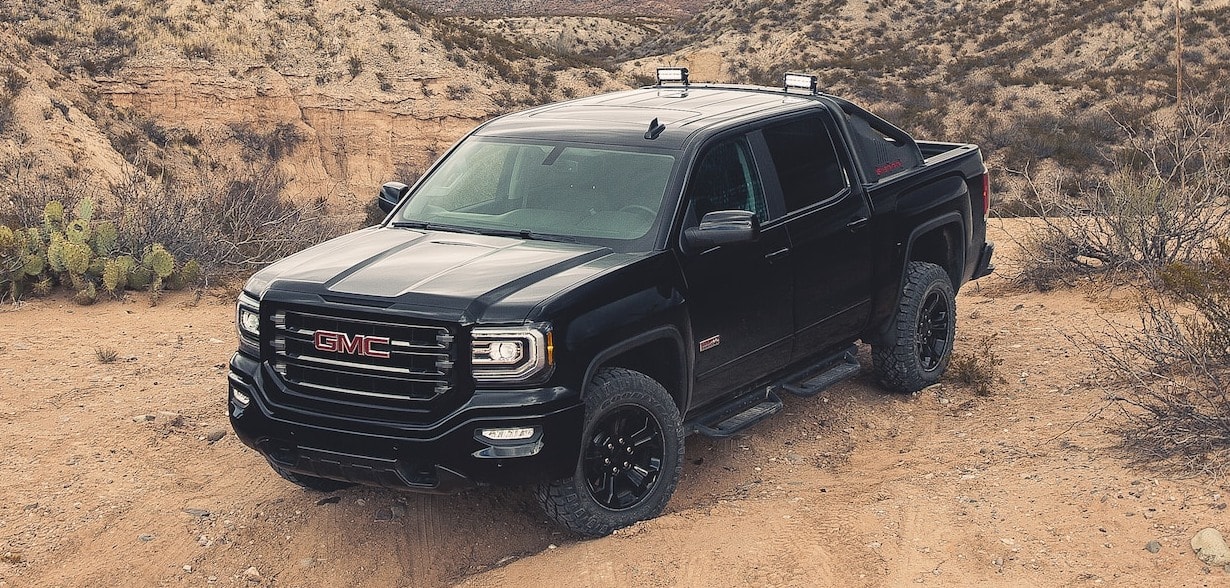 GMC Sierra with All Terrain X package is a full-size premium truck that uses well known 5.3L EcoTec V8 engine. Paired up with 8-speed automatic transmission truck gives respectful 365 HP at 5600 rpm and 383 lb-ft of torque at 4100 rpm. This is the most efficient V8 in its class. GMC engineers also tuned exhaust system to gain extra 10HP over the standard 355. Engine sounds great with this performance exhaust. All Terrain X package is more than appearance; it means performance at the same time. It cost $6,075 and include features that transform ordinary Sierra to a very potent off-road vehicle; locking diff, Goodyear Wrangler Duratrac Mud-Terrain 265/65R18SL tires, hill descent control, off-road suspension package, 3.42 rear axle ratio (great for towing), spray-on bed, black wheels liner and fantastic high-performance LED headlamps. All Terrain X is premium trim that adds some unique features on SLT trim level. So this is off-road truck, but at the same time, it is comfortable and luxurious. Heated seats, heated steering wheel, wireless charger, 4G connection, Bose audio system, and premium leather will put a smile on your face. This is yet another pickup in our list of the best off-road trucks that cost more than $50,000.

If you think Sierra is more than you need to go with a smaller version and choose GMC Canyon All-Terran X. Midsize truck from GMC shares main suspension parts and engines with Sierra. All-Terrain X package includes standard off-road features we have seen in Sierra. Standard engine that powers Canyon is 3.6 V6 with 8-speed transmission. Canyon has the power of 308 HP and 275 lb-ft of torque. This is enough to tow up to 7,000 pounds. With this engine and transmission, it has a fuel economy of 17 MPG in the city and 24 MPG in the highway. These are figures for 4x4 version. If you choose Duramax turbocharged 2.8L diesel engine Canyon can make 20 MPG in the city and 28 MPG on the highway. It can also tow 7,600 pounds. Keep in mind that diesel engine adds more than $4,000 on the base price. Starting price for GMC Canyon All-terrain X with 3.6 gas engine is $39,395.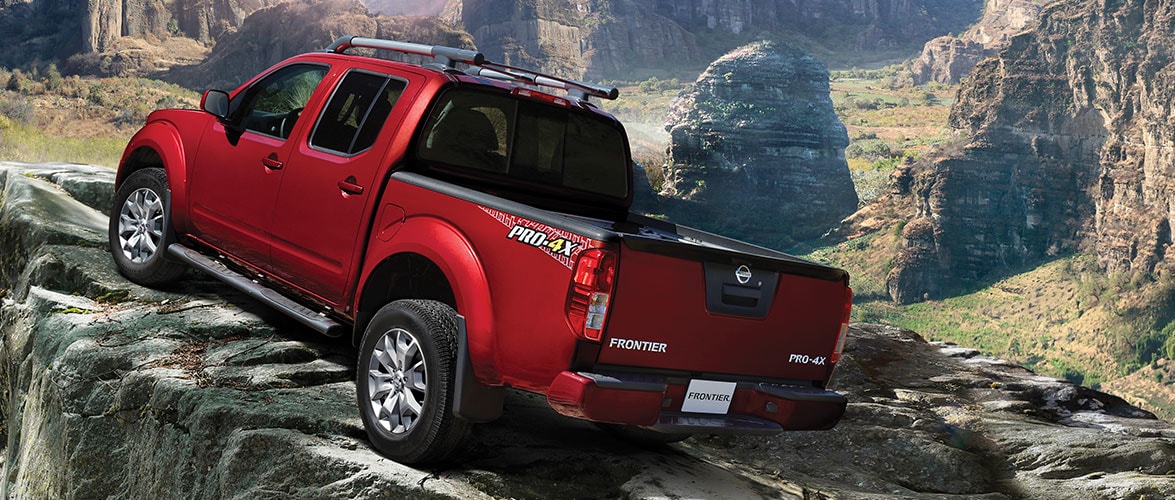 Nissan Frontier also represents midsize truck segment. This is the most affordable off-road truck in the US market. It has an outdated design, poor fuel economy, but it is still a popular small truck. Powered by 4.0L V6 engine with 5-speed automatic transmission Frontier makes 261 HP and 281 pound-feet of torque. There is an option of a manual transmission. It has 4 wheel drive. As other off road trucks Frontier uses Bilstein shock absorbers, electronic locking differential, hill start assist system (models with automatic transmission). Inside the truck, there is a navigation system, a backup camera, commands on a steering wheel, power leather seats, Bluetooth connection, and stereo system. The buttons don't look cheap. It has dual climate control. Everything below the engine is protected with skid plate. The truck bed is equipped with a liner and rail system. These two are great features for those who like off road or work in job sites covered with rocks. If you are in the market for a small off-road truck, this may be the one for you. It is simple, reliable and gets the job done. Starting MSRP is $33,715.