15 Best Hatchbacks for the Narrowest Streets in the Hood




Hatchbacks are an ideal way to move humans and cargo, and that large hatch in the back enables easy access to the storage area.
When you compare a hatchback with a sedan, you'll often find that you get a more useful interior layout and almost always more space for cargo. Also, when you compare a crossover vs. a hatch, hatches can provide much of the utility of crossovers while often providing better fuel economy and snappier handling to boot. They run the spectrum, from small to luxury and everything in between.



Here are the 15 Best Hatchbacks. See which ranks #1 and find the perfect machine for you.
1. Subaru Impreza ($19,195) – Best Hatchback
The Impreza is undoubtedly one of the best AWD hatchbacks you can buy today. It's obviously no off-roader, but it tackles rough winter conditions with the self-confidence that many of its competitors can only imagine. Plus, all-wheel drive is included in the price on all trim levels.
The Impreza's cabin is a basic, but a beautiful place to travel in. It's roomy, well-built, and its Starlink infotainment system is one of the most straightforward platforms on the market. There's virtually no learning curve included.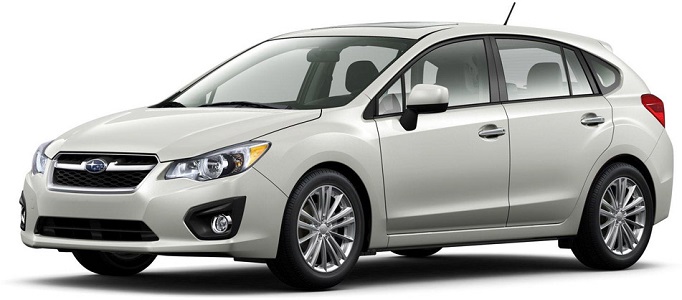 Subaru's EyeSight driver-assist tech is standard on all models, as long as you get the CVT (continuously variable transmission) instead of the 5-speed manual.




However, the Impreza's 2.0-liter flat-four engine lacks a bit of zest. It's consequently not as peppy as other hatches on the road, and the 4-cylinder eagerly makes its presence known in the cabin, particularly at higher revs. However, if you routinely drive on ice or snow, the Impreza should be at the top of your list.
2. Toyota Prius ($24,200)
The Toyota Prius is a 5-door hatchback hybrid that's aimed at folks who highly value fuel economy. It also scores very highly in the sector of interior refinement, and Prius runs similarly to a typical gas-powered vehicle.
Toyota first launched the car in 2001. The current fourth-generation started with the 2016 version. The Prius is a 5-seater vehicle that comes in 4 trim levels.
The most popular trim is the LE FWD, which comes with a Hybrid 1.8L I4 engine and front-wheel drive. This Prius is estimated to deliver 50 mpg on the highway and 54 mpg in the city.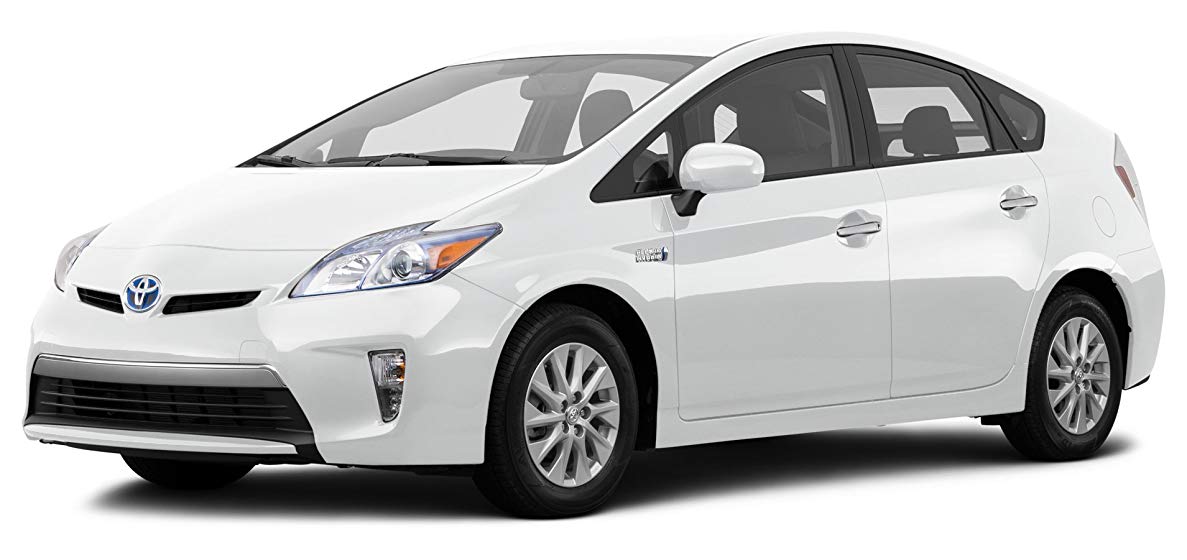 There's space for four six-foot-tall occupants, and with the rear seats folded, the Prius has up to 27 cubic feet of cargo room.
3. Honda Fit ($16,190)
Honda's Fit is one of the most practical small hatchback cars on the market today. It's small enough to ping through even the narrowest streets. Still, it hauls bulky and lengthy items with ease due to a cleverly-packaged interior.
It features a modern-looking interior built using materials that are pleasant to touch and look at. It's surprisingly spacious. Four adults can travel in the Fit without feeling confined. It uses a 1.5 four-cylinder engine that produces 130 hp. That's decent for this class, but more impressive is Fit's fuel economy, which enrolls at up to 41 mpg on the highway.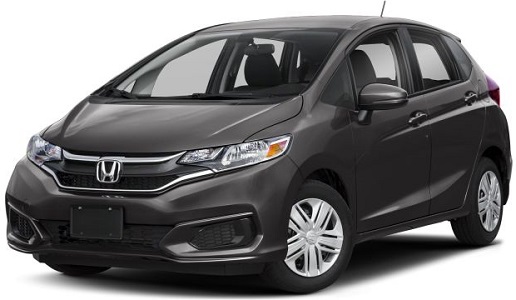 Honda's mix of interior space and fantastic gas mileage makes a persuasive argument against ever-popular crossovers.
4. Mazda 3 ($21,500)
The 4-generation Mazda 3 could well be one the best-looking hatchbacks currently on sale. Also, it retains all the qualities that made its predecessor like strong value for money, brisk handling, and an option of atmospheric gas engines.
Inside, it's more competitive with premium offerings in the hatch class due to higher levels of recognized quality than ever before. It has Ford Focus-rivalling levels of driver appeal, too, courtesy of its spry, direct steering, a precise and slick-feeling manual 'box, and exceptional body control.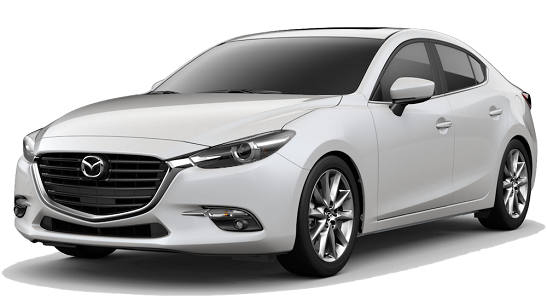 Its 2.0-liter SkyActiv-G engine doesn't entirely give enough punch to see it topples the best in the segment. Still, the new-generation SkyActiv-X version is torquier and more effective at a ride. A slight repulsion to rev and absolute heartlessness under load are its only disadvantages.
5. Ford Focus ($17,950)
Ford Focus has claimed back its old place at the top of the family hatch crowd with its marvelous handling and outstandingly pliable, well-resolved ride.
There's a bunch of space inside, while a completely new platform and exterior have given the Ford a new lease of life. Focus's cabin still doesn't quite offer the same grade of fit-and-finish as a Honda Civic or Mazda 3, though.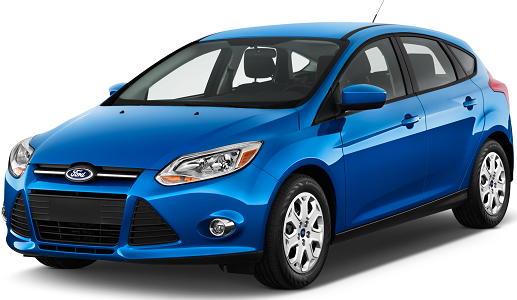 This 4-generation model is available with both gas and diesel engines, while base models use a torsion beam rear suspension configuration and passive dampers instead of the multi-link arrangement matched optionally with adaptive dampers, of more powerful versions. Even the lower-end and less sporty configurations stand clear of their competitors for handling dynamism, however.
6. Honda Civic Type R ($33,600)
Honda's Civic Type R is one of the best hot hatchbacks on the planet. In this super-car, you'll get a tremendous 306 horsepower and 295 lb-ft of torque courtesy of a turbocharged 2.0L 4-cylinder engine, which makes 23.2 psi of boost and redlines at 7,000 rpm.
Not only does the Civic Type R achieve and look more aggressively than its conventional sibs, but it also brings numerous upgrades.
One such upgrade is a front-strut suspension that Honda calls the dual-axis, which almost completely eliminates torque steer utilizing a carefully mapped engine computer, which enables the Type R to run like a Forest Gump.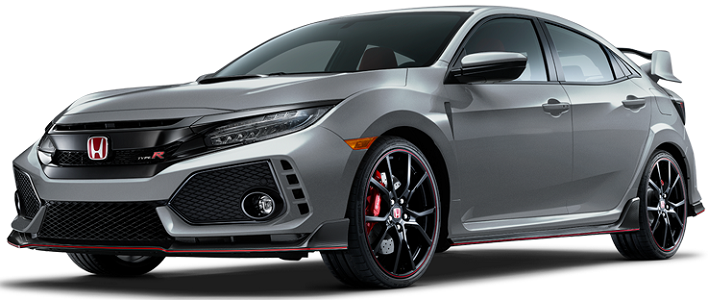 Overall, the Honda Civic Type R isn't just your run-of-the-mill hot hatch. Its super-balanced powerful compact that looks cool handles even better and makes even the best sporty hatchbacks ridiculous in comparison.
7. Hyundai Veloster ($18,600)
The Hyundai Veloster was redesigned for 2019, but it kept its signature design attribute – asymmetric doors. On the driver's side, there's a single door. But the passenger side has two doors – with the rear handle hidden up in the corner of the trim.
In the original Veloster, its asymmetric door trick gets the main attraction, as the driving experience never really fulfilled the promise of the audacious design. Now it does, particularly in the Turbo R-Spec suite, which offers superb performance.
Available only as a manual transmission, the R-Spec delivers you the 201-hp turbo engine, a B&M short shifter, and 18" wheels with Michelin Pilot Sport summer performance tires. At the top of the cast sits the Veloster N, an incredibly quick 275-hp model.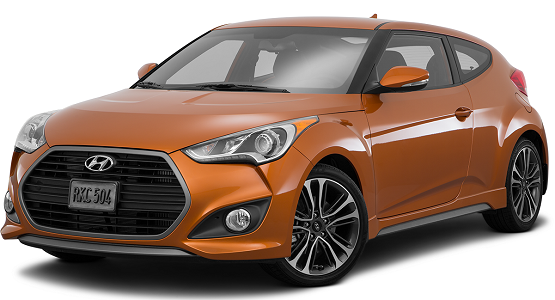 While second-class Velosters pump synth exhaust noise through the sound system, the N has a real-deal active exhaust system. But even a base 2.0-liter guise get a new multi-link rear suspension that drastically improves the handling, and all models get automatic emergency braking.
8. Ferrari GTC4Lusso ($301,000) – Best Luxury Hatchback
Labeling the Ferrari GTC4Lusso as the practical Ferrari doesn't diminish its gleam at all. This three-door hatch is a classic grand touring 2+2 car, with its engine in the front and an amazing all-wheel-drive system that reverts to rear-wheel drive in gears five through seven.
The 6.2-liter V12 engine under the hood is ready to kick an eyeball-bulging 580 hp and 514 lb-ft of torque.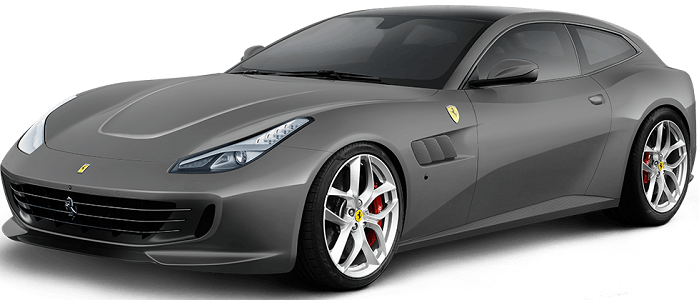 While Ferrari cars get noticed for their performance and style, the GTC4Lusso abounds in comfort and luxury, with the roomiest front seats of any current Ferrari, and rear seating that will actually accommodate two adults – for short trips. It can hold up to 3.0 cubic feet of luggage, expandable up to 15.9 cubic feet with the rear seat folded.
9. Chevrolet Cruze Hatchback ($19,620)
There's a wide range of reliable hatches available in this segment, and that includes the Chevrolet Cruze. But the Cruze also involves more than robust reliability grades. Additional selling points for the hatch are its high-tech connectivity resources, high levels of safety gear, and an optional high-efficiency power plant.
More specifically, this vehicle supports a mobile Wi-Fi hotspot and Apple CarPlay/Android Auto smartphone integration, driver-assistance features from a forward-collision warning to rear cross-traffic alert, and a sparing turbodiesel engine.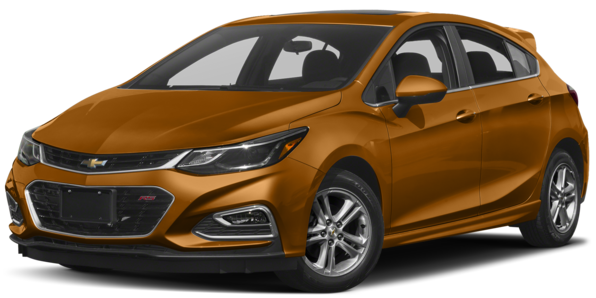 It's a 1.6-liter, 4-cylinder plant that makes 137 horsepower and 240 lb-ft of torque, which creates an extra 63 lb-ft more than in a gasoline-powered Cruze.
This engine delivers EPA ratings of up to 29 mpg city, 48 mpg highway, and 35 mpg – which makes this vehicle one of the best mpg hatchbacks on the road.
10. Mini Hardtop ($21,900) – Best Subcompact Hatchback
The Mini Hardtop personifies the concept of form over function. It has a retro-chic design inspired by the original Mini. It's much bigger than its truly tiny predecessor, though, and it uses time-tested mechanical components taken from the BMW parts basket.
It boasts a surprisingly roomy cabin built with premium materials, and it's offered with features you'd usually find on vehicles positioned in the next segment up.
Notably, shoppers can opt for the Hardtop with a moon roof, a head-up display, parking sensors on both ends, adaptive cruise control, and rain-sensing wipers, but these options increase the price significantly.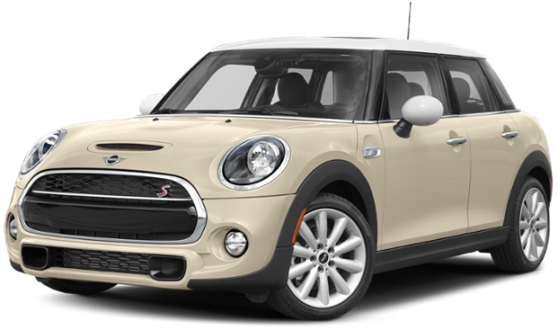 The lineup includes several models, including two- and four-door hatches and a range-topping John Cooper Works version adjusted to generate 228 horses.
11. Chevrolet Sonic ($16,720)
Chevrolet's trendy Sonic brings fuel efficiency, quickness, and functionality in a compact package. Under the cap is a turbocharged 1.4-liter four-cylinder that tunes 138 horsepower, while a 6-speed manual transmission or a 6-speed automatic are your transmission choices. With the manual, the Sonic gets 38 mpg on the freeway.
Its handy dimensions and agile handling make the Sonic an ideal urban hauler. The infotainment system features a 7.0-inch touchscreen with 4G LTE internet connectivity and onboard Wi-Fi along with Apple CarPlay and Android Auto capability.
The Sonic has useful cargo space, too, with 48 cubic feet if the rear seats are folded.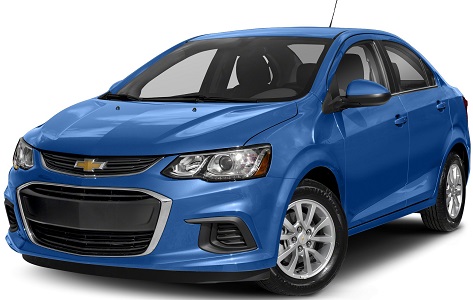 12. Hyundai Elantra GT ($20,650)
The Elantra GT is a compact 5-door hatchback with a 161-hp 2.0-liter naturally aspirated (non-turbo), direct-injected inline four-cylinder engine, and a 6-speed manual transmission (add $1,000 for a 6-speed automatic transmission with Shiftronic).
The Elantra GT Sport, on the other hand, includes a 1.6L turbo-four mill capable of generating 201 hp as well as 195 lb-ft of torque. 4-wheel disc brakes are standard, as are 17″ alloy wheels. Full LED headlights and taillights are available also.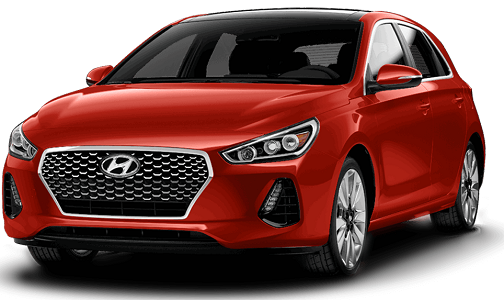 A rearview camera with dynamic parking guidelines, an audio system with an 8-inch high-resolution touchscreen, Bluetooth, Android Auto, and Apple CarPlay are all in the standard package. Hyundai's 10-year/100,000-mile powertrain warranty puts the Elantra GT over the top as one of the best-rated hatchbacks for the money.
13. Nissan Leaf ($29,990)
This Leaf is uber-practical, blending a spacious interior with a decent all-electric driving range at a reasonable price.
The base model features an EPA-estimated range of 150 miles, while a larger battery package provides the Leaf Plus with a range of 226 miles. Both EVs have a nicely appointed interior, with space in the back for two adults. This hatch offers a comfortable ride and a cabin that is quiet at speed.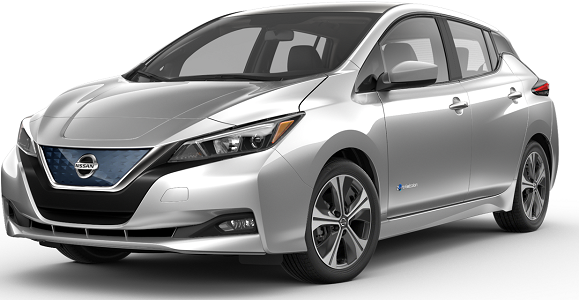 Available tech includes Android Auto and Apple CarPlay capability, adaptive cruise control, and Nissan's ProPilot Assist platform of driver-assistance features.
14. Kia Rio ($15,750)
Rio from Kia is one of the top hatchbacks you can have, with a well-rounded and refined design that should put it at the top of any savvy buyers' list.
This hatch comes standard with a 1.6-liter four-cylinder engine, 130 horsepower, 119 lb-ft of torque, along with six-speed automatic transmission that transfers power to the front wheels.
In around-town cruising, it's nifty and quiet, but the motor strains when accelerating up to freeway speed. An average-size trunk with a wide, flat floor and a few interior storage options make the Rio as one of the best small hatchbacks in the USA.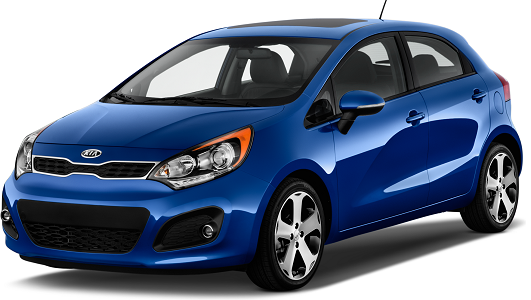 Besides power windows, cruise control, you'll get features such as Apple CarPlay and Android Auto capability and automated emergency braking.
15. Chevrolet Spark ($13,220)
The Chevy Spark is super affordable, but luckily its cost-cutting measures are well camouflaged. Spark's comfortable cabin feels larger than its subcompact classification suggests. While the many hard plastics are a matter of course, its interior quality and available features are excellent.
Every version features an intuitive touchscreen with Apple CarPlay and Android Auto connectivity. Fancier models receive desirable benefits, like heated front seats and optional driver-assistance technology.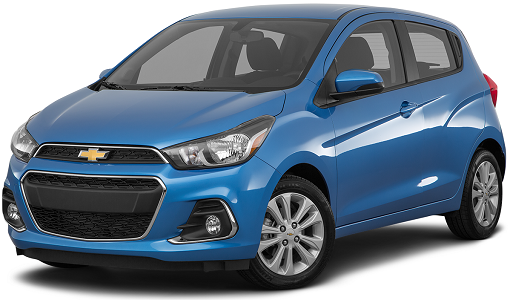 The Activ model has bumpy-looking exterior bits with obviously lower cladding, but every Sparky is front-drive only. They're all propelled by a responsible four-cylinder engine and offer quick driving responses.
Conclusion
So, if you like smaller vehicles, but still wish a bit of style and space? A hatchback is a right option for you. This's excellent for a solo trip or going somewhere with friends. It's much sleeker than purchasing a big 3 row SUV. Plus, you'll save some good money that you can use for other important aspects of your life.