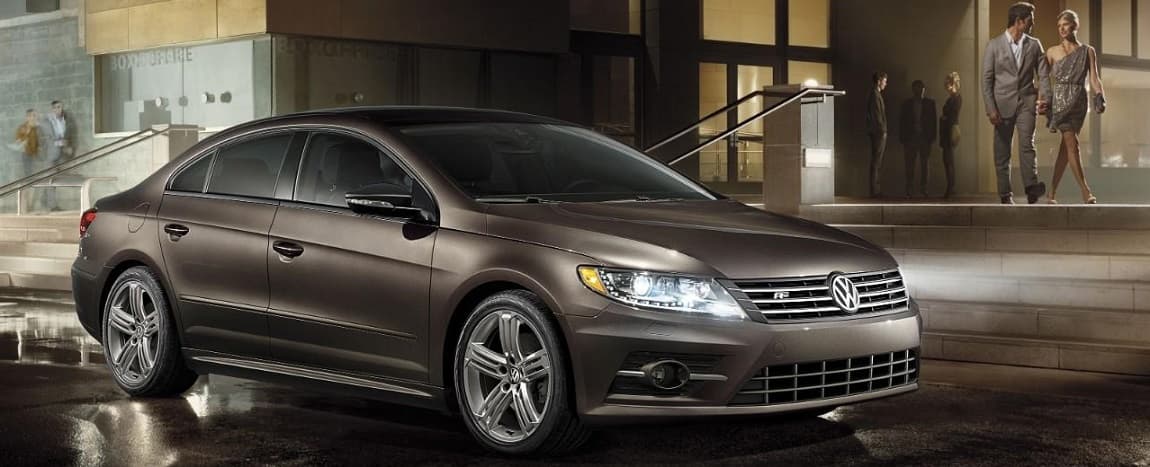 16 Best Diesel Cars in the USA for 2022




Modern cars come with a wide range of different engine options: from gas to hybrid, to diesel. It means there's plenty of choices out there, making it easy to find the vehicle that meets your needs. A diesel engine can give your ride an extra feeling of power, designed to make pulling away from lights and getting into traffic easier.




If you're on the market for a car and want all the merits that come with diesel engine, you're in the right place. Therefore, we've compiled the list of the best diesel cars in USA for 2020 buyers. Let's delve into some details.
1. Audi A8L 3.0 TDI
Audi's aluminum A8 3.0 TDI brings in the benefits of a flagship luxury diesel cars in America. Standard amenities include dual-zone automatic climate control, adaptive air suspension, a power-operated trunk lid, keyless entry/start, navigation, soft-closing doors, a rearview camera monitoring system, Bluetooth audio/telephony, along with Audi's MMI electronics interface with voice control.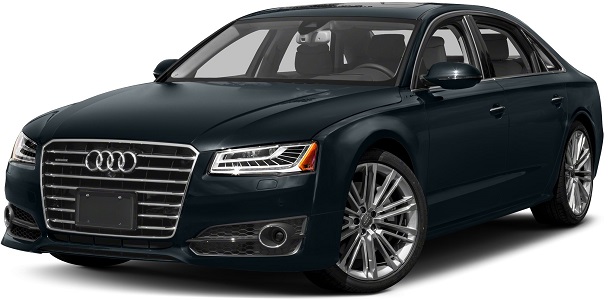 The 3.0-liter turbocharged diesel engine is quoted at 240 horsepower and 428 ft-lbs of torque. The EPA-ratings are 36 on the highway, 24 mpg in the city, and 28 combined from the all-wheel-drive powertrain, which includes an 8-speed automatic transmission. Pricing starts at $85,100.
2. BMW 740Ld
BMW's 740Ld flaunts a twin-turbocharged 3.0-liter inline-six, which produces 256 horsepower and 423-fb of torque at 1500 rpm. The all-wheel-drive powertrain uses an eight-speed automatic transmission. Fuel economy is quoted at 23 mpg in the city, 31 on the highway, and 26 combined. Standard features are sunroof, adaptive suspension system with rear self-leveling, front /rear parking sensor arrays, and a rearview camera monitoring system – along with keyless entry and start.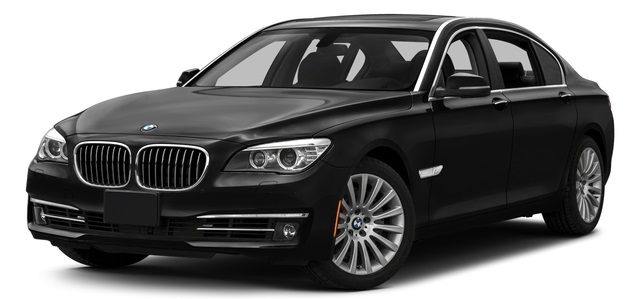 The BMW Assist telematics suite features smartphone integration, too. This diesel sedan also includes a four-zone automatic climate control system, as well as heated power-adjustable leather front seats with 4-way lumbar adjustment and memory functions. Pricing starts at $82,500.
3. Chevrolet Cruze Diesel
Chevrolet's Cruze Diesel offers a 151-horsepower, 2.0-liter turbocharged four-cylinder with 264 ft-lbs of torque. Chevy's 6-speed automatic transmission completes the front-drive powertrain. Fuel economy is exceptional with 46 mpg on the highway, 27 in the city, and 34 combined – one of the best mpg diesel cars. Standard equipment covers a rearview camera and the Chevrolet MyLink interface, which features a 7-inch touchscreen display, Bluetooth telephony along with audio streaming connectivity with voice control and smartphone integration.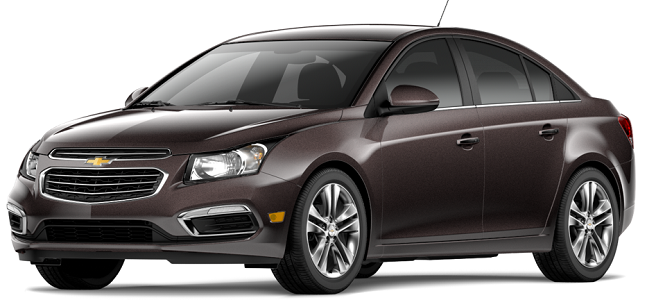 Moreover, the model bundles OnStar, keyless entry, air conditioning, a tilt-and-telescoping steering column with audio controls on the steering wheel, and a full supplement of power accessories. A rearview camera is also there. Pricing starts at $26,485.
4. Mercedes-Benz E250 BlueTEC
Diesel power for Mercedes E250 BlueTEC arrives from a 195-horsepower 2.1-liter turbocharged four-cylinder, transferring 369 ft-lbs of torque to the rear- or all four wheels (4MATIC) courtesy of a 7-speed automatic transmission. Fuel economy is rated at 45 mpg on the highway, 28 in the city, and 33 combined.
Luxuriously supplied, the model offers a choice of 3 wood trims, as well as adjustable front seats with memory features for the driver and the front passenger. The seats are covered with MB-Tex synthetic upholstery on the base version.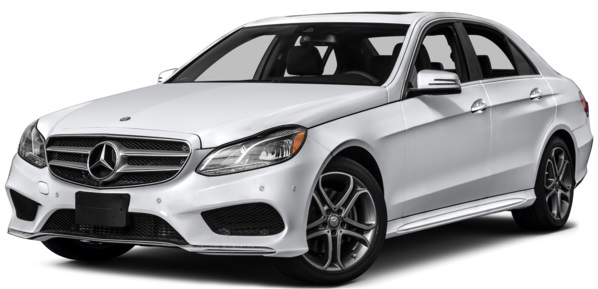 Standard features cover, Bluetooth connectivity, an 8-speaker audio system supporting a six-disc CD changer, an iPod/USB audio input interface, and the Mercedes COMMAND electronics interface. Pricing starts at $51,800.
5. Ford F-150 3.0 V6 Power Stroke Turbodiesel
As the first-ever diesel engine in Ford F-150, the 3.0-liter Power Stroke V6 Turbo Diesel offers a best-in-class EPA-estimated rating of 30 mpg highway; first-in-class 440 lb.-ft of diesel torque; and a 250 diesel horsepower. Plus, class-leading payload and towing capacity.
It's matched with the 10-speed automatic transmission with SelectShift capability to put all that usable low-end engine torque to good use.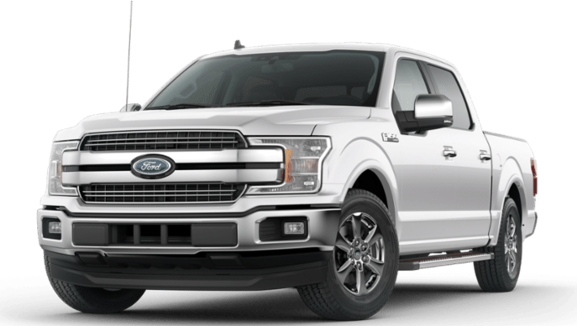 With the transmission's ten-speed architecture, and the engine's peak torque getting at a low 1,750 rpm, this powertrain is a fantastic solution for those who haul and tow frequently – where powerful torque delivery throughout the rpm range is exactly what you need. The starting price is $28,495.
6. Jaguar F-PACE 2.0 Turbodiesel
With sporty performance and superior design, the Jaguar F-PACE is maybe the best diesel sport car capable of tackling any road. A turbocharged diesel motor in a lightweight aluminum body lets the F-PACE stay nimble, improved weight distribution for easier handling, and absolutely no compromising while you drive.
This model of Jaguar's new generation Ingenium engine brings exceptional fuel consumption over a wide range of engine speeds. The 2.0-liter 4-cylinder turbocharged diesel engine arrives from the Ingenium range, a new breed of motor engineered for effortless performance and smoothness.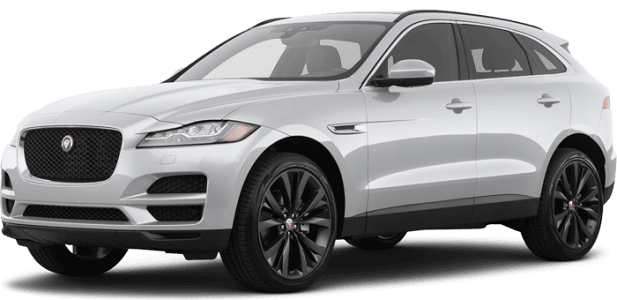 With cutting-edge technology and based on a compact and robust aluminum block, Ingenium is as intelligent as it's innovative. Computer-controlled, adaptive motor cooling only engages as required. The new generation variable geometry turbocharger boosts peak power for low-speed torque and responsiveness. The starting price is $45,200.
7. GMC Canyon 2.8 Duramax
In GMC Canyon, the available Duramax 2.8L I-4 Turbo Diesel bundles 181-horsepower at 3400 rpm with the 369 lb-ft of torque at 2000 rpm. Canyon is B20-biodiesel capable and matched to a 6-speed automatic transmission on Canyon models that includes a CPVA (Centrifugal Pendulum Vibration Absorber) in the torque converter crafted to control noise and vibration.
When this absorbing damper is energized, it assists to cancel out the Duramax Diesel's torsional vibrations.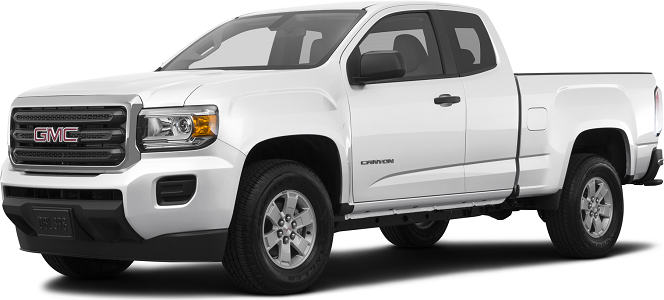 By distributing fuel directly into the combustion chamber at high pressure, quick and efficient combustion is performed. Direct injection enables higher torque and power and better truck performance while enhancing efficiency.
Its variable-geometry turbocharger features power/efficiency and boasts exhaust braking capability to help slow the vehicle down. The starting price is $37,805.
8. Jeep Wrangler 3.0-liter V6 EcoDiesel
If there's any vehicle that can profit from the momentary torque of a diesel, the uncompromising Jeep Wrangler is it. For 2020, Jeep brings in the EcoDiesel 3.0-liter V6 as an engine option for its rough-and-tumble off-road SUV.
This monster kicks out 260 horsepower and an astonishing 442 pound-feet of torque, which will absolutely get the Wrangler up and down effortlessly. This extra performance comes at a cost. Expect to pay $4,000 for the motor upgrade, and a mandatory $2,000 for an automatic transmission. Its fuel economy is an EPA-estimated 22 mpg in the city and 29 mpg on the highway. The starting price is $28,295.
9. Volkswagen Beetle TDI
Volkswagen's Beetle TDI uses a 150-horsepower turbocharged 2.0-liter four-cylinder with 236 ft-lbs of torque. Shoppers can choose between a 6-speed manual-, or a 6-speed automated manual gearbox to feed the front wheels. Fuel economy is 26 mpg in the city and 33 on the highway. Standard features include cruise control, air-conditioning, Bluetooth phone/audio connectivity, and VW's Car-Net telematics system—along with keyless entry and a touchscreen interface.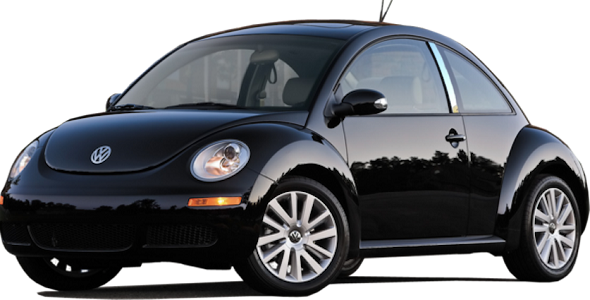 Beetle Convertible TDI is the only diesel-powered convertible offered in the USA. Beetle pricing starts at $24,795.
10. Porsche Cayenne 3.0 V6 Turbodiesel
Porsche's Cayenne has established itself as one of the best diesel SUVs in the USA. It delivers a 7.2-second 0-60 run and a terminal velocity of 135 mph, excellent off-road capability and 8.5″ of ground clearance, and an impressive 240 hp and 406 lb-ft. of torque.
But for even better performance, the Cayenne Diesel can be upgraded with the Sport Chrono package with Sport Plus mode and Performance-Start, the latter of which relies on an advanced launch-control setup to make another tenth of a second from the SUV's 0-60 time.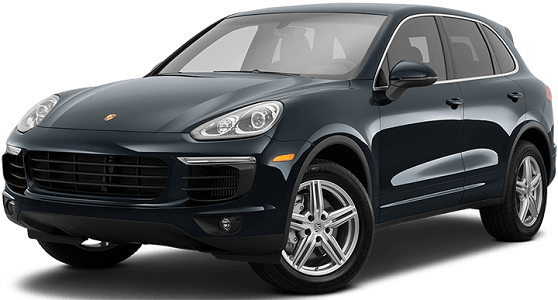 Those output figures and all of those performances —come from a potent  3.0-liter V6 turbodiesel that, trimmed with standard all-wheel drive, also returns EPA scores of 29 mpg highway/20 mpg city/23 mpg combined. The starting price is $66,800.
11. Chevrolet Cruze Hatchback Diesel
The Cruze Diesel Hatchback provides exceptional efficiency, with up to 30 mpg city and 45 mpg highway. It's one of the best used diesel cars on the market currently. The ECOTEC 1.6-liter turbo-diesel engine is paired with a 9-speed automatic transmission while featuring an SAE-certified 151 horsepower and 264 lb-ft. of low-end torque.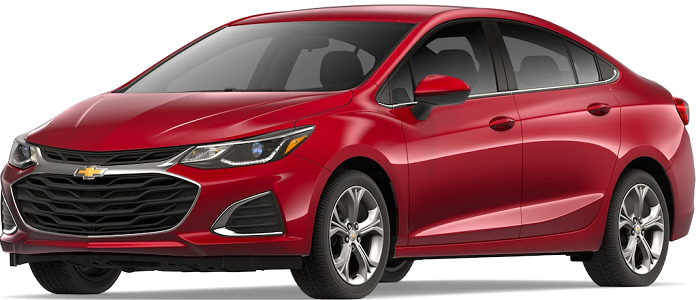 The turbocharged diesel motor has the latest in advanced clean diesel technology to minimize emissions without sacrificing performance. It produces at least 90% less nitrogen oxide (NOx) and particulate emissions compared to previous-generation diesel vehicles. Plus, this hatchback allows you to swiftly store your stuff or grab your gear. Pricing starts at $26,120.
12. Volkswagen Golf 2.0 TDI
The VW Golf is probably what Americans first think when they hear diesel car. While it used to be a loud and tiny economy vehicle, the Golf grew up in the last few years, now feeling more expensive than it is. Part of that is the smooth and quiet TDI diesel engine.
The Golf's 2.0L four-cylinder features 150 horsepower, but the 236 lb-ft of torque is equivalent to a much bigger V6.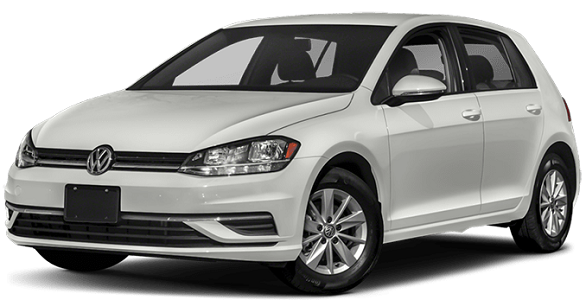 Place that engine into a stiff chassis with an Autobahn ready suspension, and an interior that seems borrowed from an Audi, and you have one of the best diesel cars on the market that gets mpg up to 29 city/35 highway. It'll assuredly cruise at 80 all day long, up to 450 miles on one tank. The starting price is $23,195.
13. Jaguar XE 2.0 Turbodiesel
Jaguar XE is a handsome luxury sedan with sophisticated design and plenty of powertrain options. In the USA, you can get several types of a turbocharged gasoline four-cylinder, a supercharged V6, or even a small diesel. The compression-ignition providing displaces 2.0-liters and is rated at rather middling 180 horsepower. Still, torque punches in at crushing 318 pound-feet.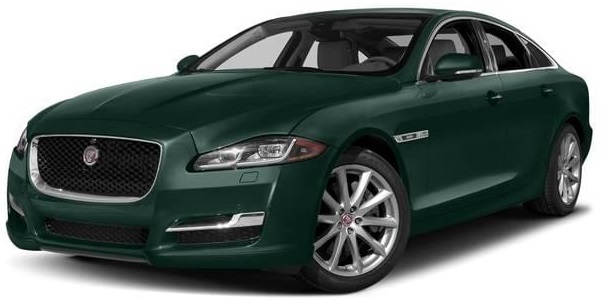 The XE offers decent luxury functions like a glass moonroof, start/stop technology, and a 10-inch touch screen infotainment system.
It hasn't yet been rated by NHTSA, but it includes safety features such as a 360-degree surround-view camera, blind-spot detection, and adaptive cruise control. Fuel economy is estimated at 25 mpg in the city and 34 on the highway. The starting price is $39,990.
14. Ram 1500 3.0 Ecodiesel
The RAM 1500 pioneered the segment for 2014 when introduced the Italian-made VM Motori 3.0-liter turbodiesel as an option and branded it EcoDiesel. For 2020, the motor has evolved into its 3rd generation and is now rated at 260-horsepower and 480 lb-ft of peak torque – backed by an eight-speed automatic transmission.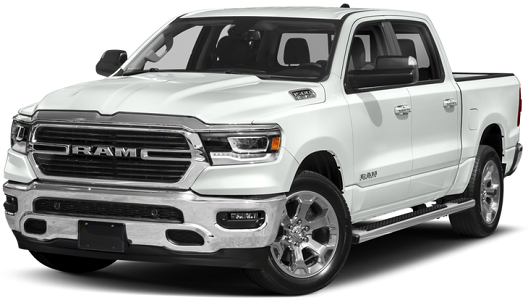 The turbodiesel engine on this impressive rig gets 21 mpg in the city and 27 mpg on the highway, all while providing the smoothest ride of any truck you'll ever drive. It can tow up to 10,640 pounds and haul up to 1,880 pounds – more than enough for a DIY project or weekend adventure. The spacious cabin can even fit up to six people comfortably. The starting price is $32,145.
15. BMW 328d
Offered in sedan and wagon trims, BMW's 3 Series diesels employ a 180-horsepower 2.0-liter, turbocharged 4-cylinder with 280 ft-lbs of torque. Mated exclusively with BMW's 8-speed automatic transmission, the motor can also be had in both rear- and all-wheel drive powertrain configurations.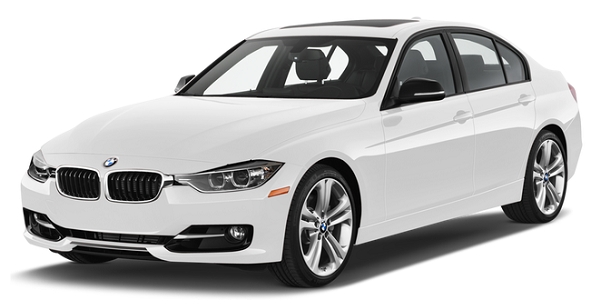 Rear-drive 328d sedans are rated at 45 mpg on the highway, 32 in the city, and 37 combined, while the 328d xDrive sedan and Sport Wagon are both rated at 43 mpg on the highway, 31 in the city, and 35 combined. Standard features include automatic foglights, headlights, automatic windshield wipers, cruise control, and a dual-zone automatic climate control system. Sedans start at $39,000, while Sports Wagons start at $43,450.
16. Land Rover Range Rover Velar 2.0 Turbodiesel
The 2020 Range Rover Velar is a brand new addition to the Land Rover lineup and features the Ingenium 2.0L four-cylinder 180-horsepower turbocharged diesel engine. The motor produces 317 lb-ft of torque and is optimized to deliver the best fuel economy in the range – 21 mpg in the city and the 27 on the highway. Exhaust variable cam timing, a high-efficiency water-cooled intercooler, and high-pressure common rail direct fuel injection work in combination for clean, effective combustion.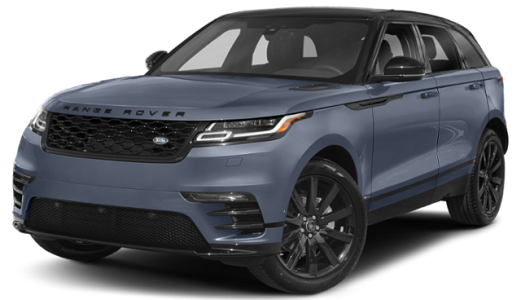 Smart, electronically controlled, adaptive engine cooling only engages when required. The motor has a variable geometry turbocharger that adapts to the changing flow of exhaust gases for high torque during the rev range and responsiveness that's uniform, progressive, and minimizes lag. The starting price for one of the best new diesel cars is $56,300.
Bottom Line
While "Emmisongate" gave certain car-manufacturers a bad reputation they may never recover from, you should not discount diesel vehicles entirely. They generally have a better fuel economy, saving you money at the gas station and time spent on frequent fill-ups.
Most diesels, unlike Volkswagen diesel cars, have lower CO2 emissions than gasoline vehicles, in addition to having reduced maintenance costs. Plus, diesel engines feature much higher torque, enabling you to pull heavier loads than you ever could with a gasoline engine.