Toyota Prius Upgrades In-Detail: 10 Unique Ideas to Get Your Prius Customized
Your Prius is not just a reflection of your great choice. It is also a matter of your individual taste. We tend to choose cars based on our needs, budget, and lifestyle. And we want it to be in line with our personality.
If we are talking about personalization, having your Prius customized is a go-to choice. Although it may sound like a big-budget idea, the truth is that there are different Prius custom concepts you can consider without breaking the bank.
In this article, you will see how to customize Prius at a reasonable price and boost it with all those little (or big) Prius accessories in line with your personality and individual taste.
1.      Toyota Prius Catalytic Converter Protection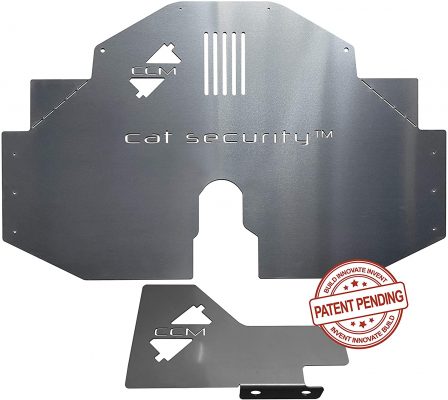 The catalytic converter is an emissions control device located within your car's exhaust system. It reduces toxic gases and pollutants from the vehicle's exhaust pipe. Did you know that there has been an increased risk of Prius cat converter theft lately?
Toyota Prius cat converter is one of the most commonly stolen converters because of its high price. It is more expensive than other vehicle converters because of their gasoline engines, which aren't in as much use.
So, the first and foremost thing you should keep in mind when having your Toyota Prius customized is getting a cat shield. That way, you can decrease the risk of its theft and prevent costly expenses.
Our Choice: Cat Security Prius Generation 1 Cat Shield
An excellent Cat Security Prius Generation 1 Cat Shield consists of two parts – front and rear shield. These shields together prevent access to the catalytic converter, ensuring no thief can succeed in their intentions. It is corrosion-resistant and includes 3 window stickers and installation instructions.
2.      Custom Prius Multimedia System with Rear Camera Support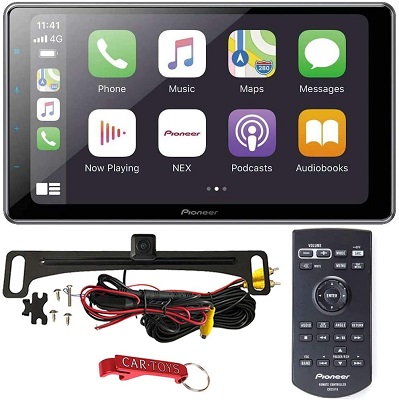 Almost every car owner dreams about cruising a highway with the windows open and stereo playing summer blues. By installing a custom stereo system in your Prius, you can add a dose of clarity, volume, and bass to your car's current audio system. This upgrade option is quite convenient for those who want to make their favorite music more prominent.
Although stereo mods are considered a complete vehicle upgrade option, they are not as costly as you might think. For example, you can start by upgrading the deck, especially if your Prius doesn't support common aftermarket components, including amplifiers.
It's recommended to install better speakers or improve the overall sound of your stereo system. Generally, there is no limit in stereo system customization, and you can go for anything you want as long as it fits your budget.
Our Choice: Pioneer DMH-WC6600NEX 9″ Car Stereo Safe Driver's Bundle
You can boost your car's audio system with the ultimate Pioneer DMH-WC6600NEX 9″ Car Stereo Safe Driver's Bundle. It includes the multimedia receiver, remote, a wide-angle backup camera, and car toys keychain. It can play media loaded with MP3, WMA, AAC, WAV, and other high-resolution music files. It is compatible with Android Auto and Apple CarPlay, delivering a nice and relaxed atmosphere while on the road.
3.      Prius Chip Tuning – Custom Prius Performance Chip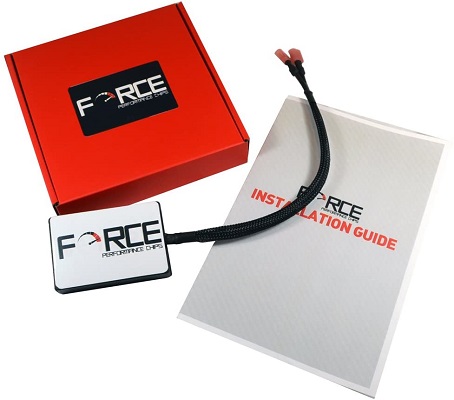 What most car owners expect from their vehicles is performance. As a family sedan, Toyota Prius is not the fastest car on the market, but there are some ways of boosting its speed.
However, don't get fooled by popular aftermarket engine dress-up kits. These can replace washers and bolts to make the engine look a bit better, but they do not add horsepower.
But can you add horsepower to the Prius?
In essence, yes. But Toyota Prius owners have a limited set of options when it comes to engine upgrades. May Prius owners use performance chips to unleash their engine's extra potential. They are safe for your engine and can increase its power and enhance fuel mileage.
Our Choice: Force Performance Chip for Toyota Prius
With Force Performance Chip/Programmer for Prius, you can increase your MPG, horsepower, torque, and throttle response. It is easy to install since it doesn't require any previous experience. It leaves no permanent changes to your vehicle, and it won't affect its quality. Overall, it is a great performance chip for your Prius, and it is worth trying.
4.      Customize Prius with Chrome Wheels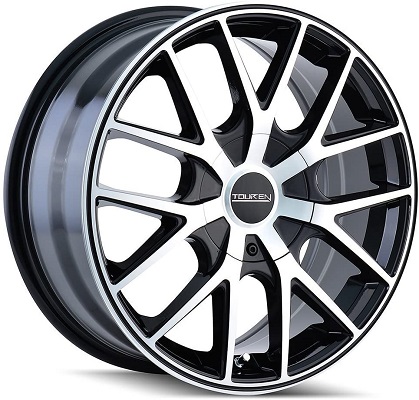 One of the best and easiest ways to customize the appearance of your Prius is to replace the factory wheels with custom chrome wheels. You can find a wide variety of great aftermarket tires to give your vehicle a sleek look and boost its overall performance. Wheels come in various colors, styles, offset options, and other custom solutions to achieve a unique look.
When buying new, custom wheels to upgrade your Prius, don't forget to check the manufacturer's fitment to make sure you get the right wheel size, offset, and bolt pattern for your vehicle.
Our Choice: Touren TR60 Black Aluminum Wheels
Go for a new set of wheels and rims whenever you can. But if you cannot afford it right now, make sure you find used ones that are in good condition.
5.      Consider Window Tinting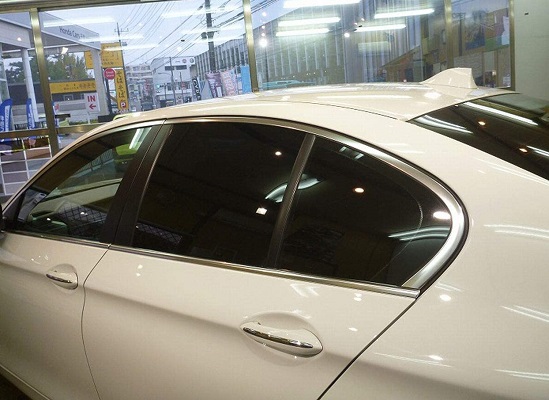 Tinting the windows on your Prius is a generally cheap custom upgrade that can significantly embellish your vehicle's look. But the real benefits go beyond the good look. Window tinting may lower sun glare, improving visibility when driving. Additionally, it cuts down the sun's UV rays, responsible for the aging of vehicle interiors.
What drivers love the most about window tinting is an extra level of privacy and security, which allows them to leave their belongings in their car with peace of mind. Don't forget to check what level of tint is approved by your state. Although 20% of tint may look amazing, it might affect your visibility when driving at night.
Our Choice: MKBROTHER 35% VLT
A scratch-resistant and non-metalized MKBROTHER 35% VLT provides a top-notch 99% UV rejection to make your driving more comfortable. It is pretty affordable and easy to install, which makes it one of the best Prius window tint upgrade choices on the market.
6.      Steering Wheel Cover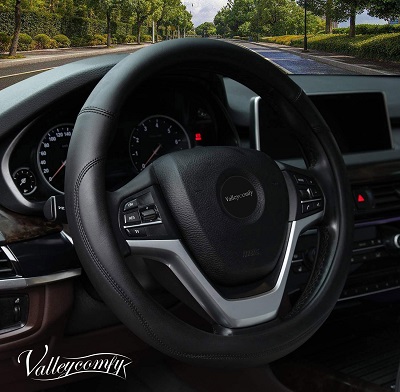 You won't go wrong with making your Toyota Prius steering wheel more personal. Your steering wheel is a vital part of your driving experience, mainly because it lets you know the road's texture, your front wheels' behavior, and how much traction your Prius has at any time.
Whenever your steering wheel's factory rubber sheath seems worn out, you may feel the full driving experience. There is a wide variety of customization options to apply to your steering wheel. You may choose from leather, wood, or microfiber materials to take your steering wheel's appearance and performance to the next level.
Our Choice: Valleycomfy Microfiber Leather Steering Wheel Cover
The Valleycomfy Microfiber Leather Steering Wheel Cover features a sleek design that will enhance your driving experience, providing more control on the road. You will upgrade your vehicle's look with its stunning, luxury style, and you will feel an increased level of safety due to a skidproof lining and reliable grip.
7.      Go for Custom Floor Mats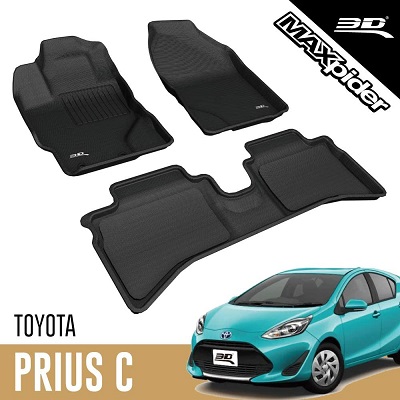 Another stellar way to make your Prius more personalized includes custom floor mats. They come in various colors, styles, and designs, and you can find them anywhere. You can even choose those with your favorite movie or comic character, sports teams, or logo.
By putting custom floor mats into your vehicle, you can enhance its interior design and make the ride more pleasant to you and your passengers.
Our Choice: 3D MAXpider All-Weather Floor Mats for Toyota Prius
Apart from their sleek and classy look, 3D MAXpider All-Weather Floor Mats for Toyota Prius feature exceptional protection from dirt, mud, salt, rain, and snow, keeping your vehicle pristine during all seasons. It will fit your Prius perfectly, absorbing vibrations and reducing road noise to make your ride more pleasant.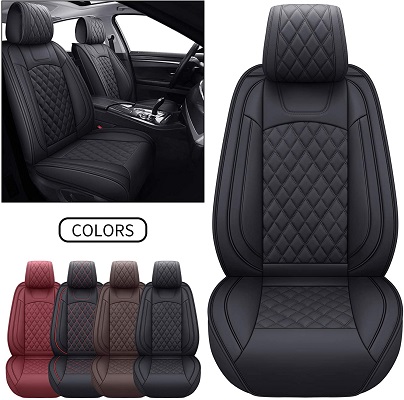 Custom seat covers for your Toyota Prius are an excellent way to personalize your vehicle's look. You can experiment with different colors, designs, and styles and choose some of the best universal or custom-fit seat covers designed for your Prius car.
Make sure the seat covers fit your vehicle and are compatible with your seat safety features, including impact airbags. Custom-fit seat covers can be altered to ensure your car's safety is not affected in any way.
Our Choice: Aierxuan Car Front Seat Covers
Aierxuan Car Front Seat Covers are made of high-quality faux leather material that's soft, breathable, and waterproof. You will love its durability and the easy-to-clean surface you can address with a wet towel. They won't block your airbags since they provide enough space for them. The seats are very easy to install, no matter if you haven't installed ones before. You can choose from four elegant colors according to your taste and the vehicle's overall style.
9.      Custom Toyota Prius LED Lights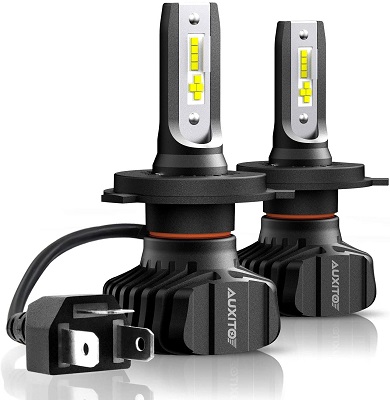 LED lights can be both an aesthetically pleasant and functional part of your customized Prius. With new LED lights, your car may become more modern and sharper, allowing you to see better while driving at night, especially on the road with no street lamps. However, the brightness increase can be quite noticeable, which might upset other drivers on the road.
Still, many drivers who have chosen LED lights confirm that they feel much safer when driving at night. The improved visibility allows you to drive with peace of mind, but better and brighter light may annoy other drivers.
Our Choice: AUXITO H4 9003 Headlight Bulb
AUXITO H4 9003 Headlight Bulb is an all-in-one LED headlight bulb kit. It produces 9000 lumens, delivering quite bright output that makes your nighttime drive safer and more pleasant. These lights provide an excellent light beam pattern that won't blind oncoming traffic or glare to other drivers.
10.      Customize Prius Front Bumper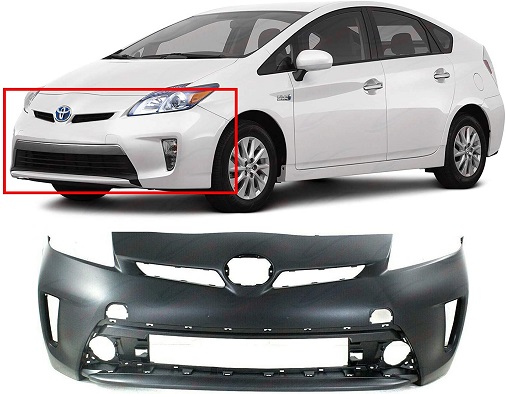 Next-level customization involves unique Prius front bumpers. By choosing a top-notch bumper cover, you may make your vehicle look new. Stay away from used or malfunctioning bumper parts to avoid further expenses and the car's unattractive look.
There are many sleek and distinctive front bumpers on the market you can choose to retrieve your vehicle's beauty and make it different from other cars.
Our choice: Front Plastic Bumper Cover Fascia For 2012-2015 Toyota Prius
You won't go wrong with Front Plastic Bumper Cover Fascia For 2012-2015 Toyota Prius, which is new, primed, and ready for paint bumper cover for your family vehicle. It is a cost-effective Prius accessory that will enhance its look and make it sharper and more polished.
3 Things You Should Not Consider When Customizing Prius
You sure want your car to reflect your personality and individual taste, but don't go overboard with customizations. Certain Prius upgrades may cost you an arm and a leg, and the result you will get might be more than unsatisfactory.
Here are the 3 things you should avoid when getting your Prius customized:
The convertible Prius: The Prius features an aerodynamic shape, which allows air to flow over the car easily. If you replace its roof with a convertible one, you may affect your fuel economy and the vehicle's overall look.
The Prius limousine: Even though some Prius owners decided to take two Prii and turn them into a six-door, eight-seat limo, that's not what you should do.
The Prius pickup: The Prius is not designed to be a utility truck, and you shouldn't try to make it one.