5 Best Dually Trucks for Towing 30,000 Pounds
What is a Dually Truck?
Dually trucks (some like to say dully truck, dooley, duely or duly truck) are pickup trucks with four wheels in the rear axle, which is the main difference between dually and non-dually truck. Dually pickup is a must for heavy towing, and we mean heavy! If you have to tow more than 20,000 pounds, these pickup monsters are perfect vehicles for the job. Though there are not so many guys that need to tow heavy trailers every day, many construction firms and commercial fleet companies use them when hauling great loads like 5th wheel trailer, heavy machinery, big working tools, etc. They use them mainly because of two reasons, stability and safety. Dual rear wheels offer much more stability and wider truck stance which is crucial for safe towing under windy conditions. When we talked about lifted trucks we mentioned style, but here's nothing about style here; it is all about capability.
Dually Trucks Pros & Cons
Let's say it at the beginning if you use the truck as a daily commuter forget about dually. They are meant for serious towing and should be used that way strictly. That being said, here are the main pros and cons of biggest pickup trucks you can buy.

Four wheels on rear axle boost towing capability
These are pickup trucks with the highest payload and towing capacity
They are safe and stable even when towing close to maximum capacity
Large engines with high torque, usually diesel engine
Tow/Haul mode for XXL hauling
Swing controls system and exhaust brake (that saves your brakes and transmission while driving downhill)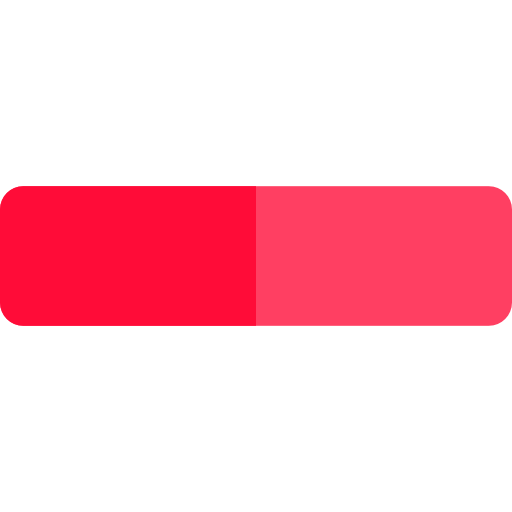 Big engines mean low fuel economy
Kind of poor handling when not loaded
Stiff springs and heavy-duty shock absorbers decrease the level of comfort
More expensive compared to non-dually counterparts
Too big for a comfortable drive in crowded city streets, even more challenging to park.
As you can see, it's recommended to get yourself dually truck only if you need one. Regular half a ton or one-ton pickup trucks offer more efficient fuel consumption, they are comfortable and much pleasant to drive, you can park them quickly, you'll pay them less, and finally, you can still tow heavy loads. How heavy? Under 15,000 pounds, but that is more than enough for boat towing, camping trailer or small horse trailer. As always, it up to your business needs. Put everything on paper, take into the account job requirements and choose carefully. If you are not satisfied with RAM 2500 or similar pickup and need something stronger and robust, we are here to show you the best dually pickup trucks in the US.
5 Best Dually Trucks in the US
Interesting is the fact that only American truck makers share heavy-duty pickup market. Toyota doesn't offer Tundra or Tacoma as duallies, same goes for Nissan and its Titan. So, RAM, Ford, Chevy, and GMC rule the market. Choosing one or another usually has a lot with brand loyalty. It was always a hard task to convince Ford guy to switch to RAM or Chevy and vice versa. It's similar to the eternal question, Coca-Cola or Pepsi. However, don't be fooled. No matter that only four car makers produce heavy-duty pickups with four rear wheels, competition in this segment is heavy as their GCVW. However, buyers can only benefit from this "battle of the truck titans." New safety technology, more powerful engines that are at the same time eco-friendly and extended warranties mean that drivers always get more for the money. All models from this list are offered in several trim levels, cab and cargo bed configurations. They usually have 4 doors and full-size cab (crew cab) that can accommodate 5 or 6 persons. Attention to details can be seen in every model. Driver and passengers will enjoy the ride, especially while driving on highroad and cruising at a constant speed.

Why we set RAM 3500 at the first spot? Because of the power this pickup offers and extraordinary driving experience. Ford may have more power, it is faster, but RAM 3500 hauls with style. As soon as you sit behind the wheel, you realize this vehicle is more like a luxury sedan than work rig. Attention to every detail is visible wherever your look, especially in high-level trims. From door panels to every stitch in leather seats and steering wheel. Sitting in Italian leather sofa and RAM 3500 Big Horn is pretty much the same. Everything feels right in the cab. Back to towing. RAM offers several engine options for its most significant pickup but most interesting is Cummins 6.7L turbo diesel. This engine delivers 385 HP and can transmit power on double rear wheels by 6-speed automatic or 6-speed automatic transmission. The engine produces an unbelievable torque of 930 pound-feet. Sweet spot here is 4x4 wheel drive. Maximum towing compacity is among biggest in the segment – 32,500 pounds. One-ton RAM truck has a fifth wheel and goose-neck hitch setup. Plus it has rear air suspension which means it's ready for serious work straight from the dealer showroom. Starting price for RAM 3500 dually is $32,282 for Tradesman trim level. The highest price of $56,675 is reserved for Limited edition of RAM 3500.
Ford F-350 Super Duty Dually

Another model on our best dually truck list with a diesel engine. Ford F-350 Super Duty carries refined 6.7L V8 Power Stroke engine with two turbochargers. The engine produces 450 HP and 860 ft-lbs of torque. So, not quite as RAM 3500 but close. The engine is paired with the 6-speed automatic transmission. Transmission works very smooth; you don't feel any of the shifting. Same hold the truth for power delivery; turbochargers are mounted at the top of the engine. This sophisticated solution makes turbo lag non-existing. Despite this is a big and heavy vehicle it's so full of torque, it'll put a smile on your face as soon as you step gas pedal. The maximum towing capacity of F-350 dually is 26,500 pounds. Maximum payload capacity is near 7,300 pounds. High trim levels, like Lariat, offer excellent amenities like leather steering wheel, leather seats, big infotainment system, rearview camera, and productivity screen. Ford did a great job with truck interior and finally can compete with RAM. Ford offers F-350 in three cab versions; regular cab, SuperCab and Crew Cab. Most popular and most practical is 4-door Crew Cab. This configuration starts at $38,120 for XL trim level. Lariat, King Ranch, Platinum, and Limited cost much more, even two times more. Now you get it why we recommend buying used dually pickup;
Ford F-450 Super Duty XLT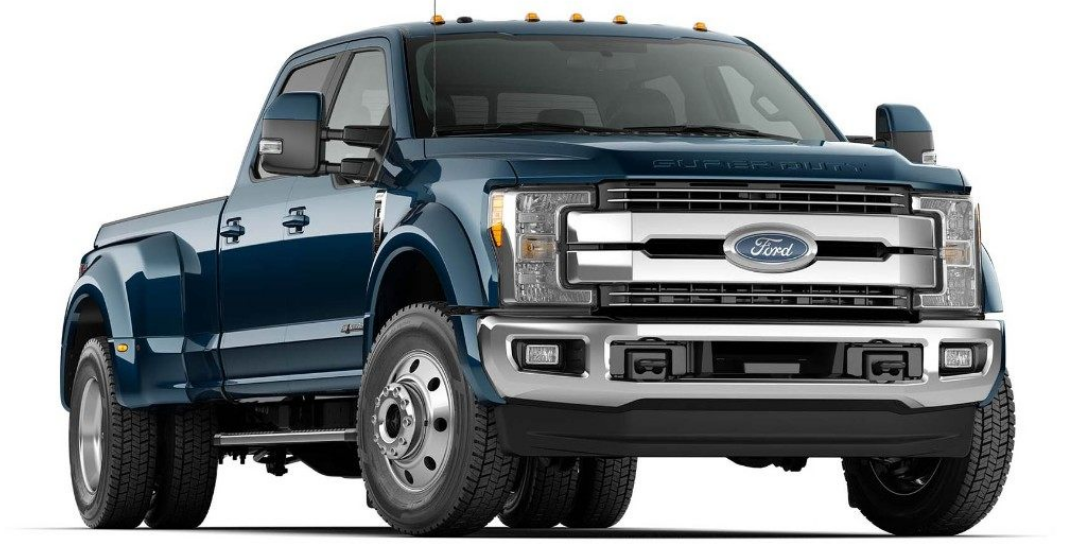 The biggest of the biggest, Ford F-450 with Power Stroke 6.7L diesel engine can move the mountains. The engine pulls out 440 HP and 935 lb.-ft. of torque. With 6-speed automatic gearbox F-450 supports gooseneck towing up to 35,000 pounds. Maximum conventional towing is 21,000 pounds. Maximum 5th wheel towing is 27,500. Payload capacity is 7,250 pounds. These are an impressive performance in every way. We can say that F-450 dually is Holy Grail of Ford engineering. Four-door Crew cab with 8-foot cargo bed and 4WD is best selling F-450 configuration. Interior features are to those you get in premium German saloon cars like Mercedes S or BMW series 7. From sat nav, audio system, leather seats, to reverse sensing system. For towing more important are blind spot monitoring system, rearview camera, adjustable power pedals, and trailer reverse guidance. F-450 is bigger and more robust than F-350, in fact, it's the biggest pickup truck you can buy at the moment. Some say most capable truck out there. Significant is the price too. Starting price of $52,255 makes F-450 Super Duty the most expensive pickup truck on our list. It can go up to $90,000. Price is impressive but wait until you see this monster in the rear mirror. This is not just a towing vehicle, F-450 Super Duty makes a statement.
Chevrolet Silverado 3500 HD Dually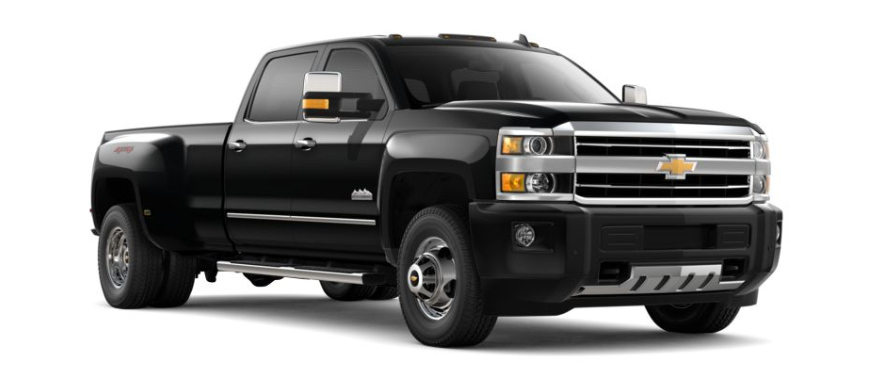 Chevrolet includes three engines for 3500 HD, standard Vortec 6.0L V8, 6.0L SFU CNG/LPG, and 6.6L turbo diesel V8 engine. Diesel is the best choice because it offers highest towing capacity. Diesel tows 23,100 lbs, gas engine "only" 14,500 lbs. As you can see, heavy haul trucks mainly use diesel powerplants. Duramax 6.6L V8 diesel puts out 445 HP and 910 lb.-ft. of torque very low 1,600 rpm. Duramax works hand in hand with 6-speed Allison automatic transmission. You can choose 2WD or 4WD. Diesel Chevy 3500 dually is usually Crew Cab with a long cargo bed and 167,7 inches wheelbase. Maximum payload capacity is 4930 lbs. Maximum 5th wheel trailing capacity is 22,700 lbs. Interior is on a high level, but the design is slightly behind the competitors for the base model. LTZ and other premium packages include chromed bumpers, fog lamps, a backup camera, power sliding mirrors, 17-inch aluminum wheels, sunroof, heated and vented driver seat, leather and much more. Crew cab has a ton of room, even in rear seat row. Starting price for Chevy 3500 HD dually with a diesel engine, High Country trim level, and 2WD is $41,595.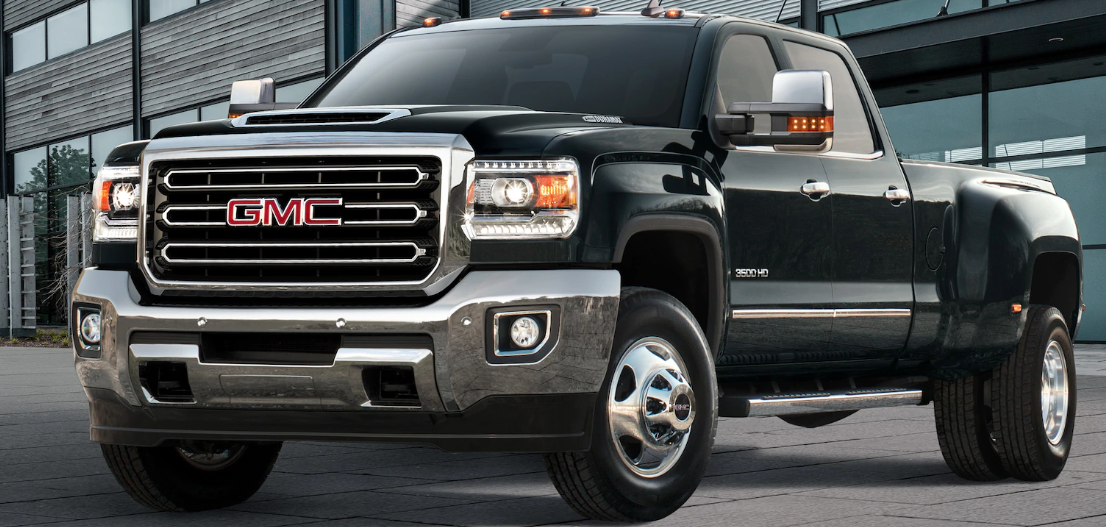 GMC Sierra 3500 is an almost identical truck to Chevy Silverado 3500 HD. The main difference is in front headlamps (GMC uses LED technology), front bumper and interior. Major specs regarding towing remain the same since trucks share engine and chassis. GMC Sierra 3500 HD has maximum fifth-wheel/Gooseneck rating of 23,300 lbs and maximum conventional trailering capacity of 20,000 lbs. Maximum payload capacity is slightly above 7,000 pounds. All this stands for a truck with Duramax 6.6L V8 diesel engine. Everything we have said for Chevy Silverado 3500 stands for GMC counterpart. Similar are the prices too. Sierra 3500 HD costs $36,100. This is the starting price for entry-level models without any additional equipment.