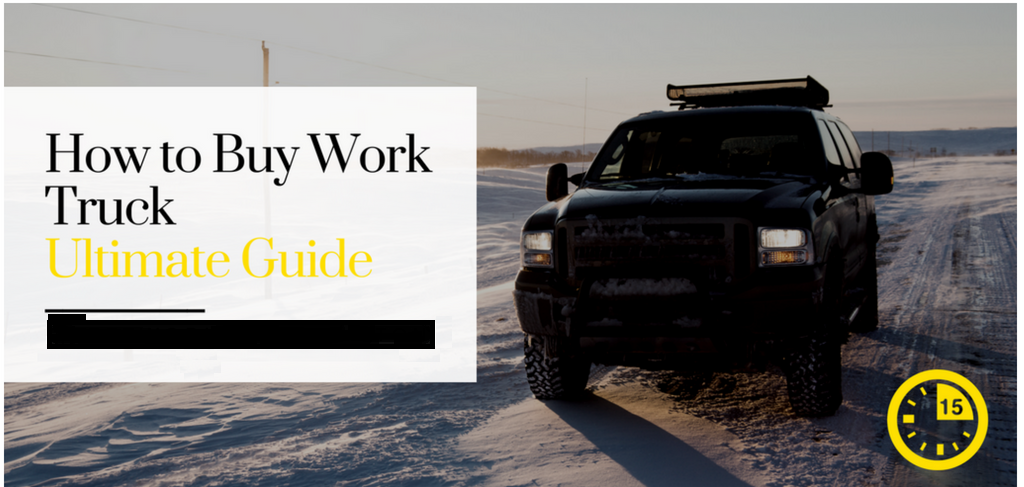 How to Buy Work Truck Without Making a Mistake – Eye-Opening Guide
Remember the days when all trucks looked the same? Boxy design, ugly square front lights, and chromed front bumper. Thank God, those days are over. The situation is totally different today. Trucks have such a beautiful design, so many choose to drive them as a primary vehicle, with no or very little use for business purposes. Just two decades ago the only thing you could do with it was to transport heavy load and your team to a job site. Now, you can really enjoy driving with all those fancy stuff you can see in premium cars or business limousines: sat-nav, shiny alloy wheels, and state-of-the-art sound system. BUT does your truck need all that stuff? With so many options you can easily make a mistake and spend money on a truck that you'll never use in a proper way or take full advantage of it. This work truck buying guide will help you no matter if you are looking to upgrade your commercial fleet (for experienced truck drivers) or you are just about to start a new business adventure (first-time truck buyer). In general, you can apply these rules for purchasing all utility vehicles you will use for business: work truck, cargo (service) van, pickup and delivery van. Before we dive deeper, you should already have an idea about the kind of commercial vehicle you need. Florist, carpenter, roofer, electrician or plumber have different needs, of course, so look around and see what your competitors drive, which vehicle is standard and most used within your industry. It is hard to say which is the best work truck around, but you'll need to choose according to your requirements. Remember, your truck says a lot about you and your business. It is like a business tool, no one likes to do business with a guy with a two-decades-old truck that looks like it will fall apart every minute. Knowing this, be smart and choose the vehicle you really need, nothing more and nothing less. And be responsible with your money.
Truck Size
The first question to consider – what truck size do I need? Does your business require a light-duty or a heavy-duty work truck? What do other guys in your industry drive? Do you know the cargo weight that you will drive in the truck bed? Does your job require to tow trailer, boat or car every day? Answer these questions and then check how trucks are usually classified in the US. Choose your category and then check out the most trusted trucks in that category. Modern trucks are classified by GVWR or Gross Vehicle Weight Rating. GVWR is the maximum operating rate a truck can carry. US government has divided trucks in 8 classes following.
| Weight Class | GVWR |
| --- | --- |
| Class 1 | 6,000 pounds (2,722 kilograms) |
| Class 2 | 10,000 pounds (4,536 kilograms) |
| Class 3 | 14,000 pounds (6,350 kilograms) |
| Class 4 | 16,000 pounds (7,258 kilograms) |
| Class 5 | 19,500 pounds (8,845 kilograms) |
| Class 6 | 26,000 pounds (11,793 kilograms) |
| Class 7 | 33,000 pounds (14,969 kilograms) |
| Class 8 | Anything higher than 33,000 pounds |